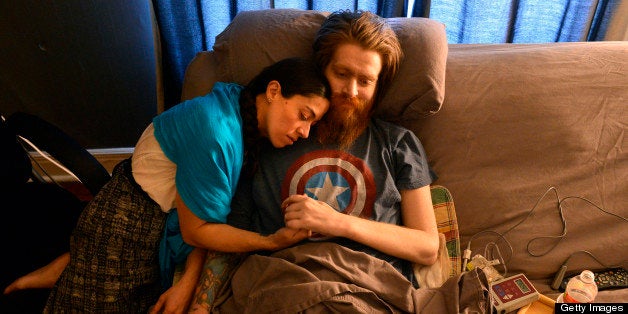 Tomas Young, a paralyzed Iraq veteran who had planned to end his life after years of fighting pain and complications from war wounds, has decided it's not yet time to go.
"I decided I was going to hold on as long as I can until it becomes too unbearable for me," Young told the Kansas City Star in an interview earlier this month, saying that he would no longer ascribe a date to any decision about his life.
In February, Young revealed news of his choice to an audience attending a screening of the documentary "Body of War," a film about his recovery from being shot through the spine days into his first tour of duty. Young had determined that in the next few months he'd begin rejecting the nourishment that kept him living after numerous painful surgeries and treatments, he told stunned attendees in a Skype appearance with his wife, Claudia Cuellar. The decision would kill him.
Young's arduous journey began days after the terrorist attacks on Sept. 11, 2001, when he, then a spry 22-year-old, decided to join the military to get even with the attackers the nation had been told were harbored in Afghanistan.
His Army service brought him instead to Iraq in April 2004. And before he even had chance to get his feet wet, his convoy came under attack. A bullet from an AK-47 assault rifle severed his spine, leaving him paralyzed below the waist. His recovery was difficult, but at times rewarding. He became an outspoken opponent of the Iraq War, delivering powerful speeches to an anti-war community eager to hear input from veterans who'd done the fighting.
In 2008, however, Young took a turn for the worst with a pulmonary embolism and an anoxic brain injury that impaired his speech and expanded his paralysis to his arms. He's since undergone numerous painful surgeries, including the removal of his colon, to deal with emerging medical problems. Life as he'd briefly come to know it had changed.
"To be a paraplegic, deal with that, and then wake up and you're a quadriplegic and you can't use your voice, which is what you were learning to use," his mother, Cathy Smith, told NPR in an interview earlier this year. "So many people wanted him to speak, and he couldn't speak anymore."
While speaking is now hard for Young, he's demonstrated that he's still highly capable of communicating. He highlighted that earlier this year, when he wrote a "Last Letter" to former President George W. Bush and Vice President Dick Cheney, criticizing their eagerness for the Iraq War. The stinging rebuke quickly went viral, drawing newfound attention both to Young's struggle and his controversial decision to die.
Earlier this month, Young again returned to Skype to address "Body of War" viewers, giving a different message than the one he'd given in February. Young said he'd soldier on for as long as he could. He later explained to the Star that he'd spent the past months contemplating what his death would mean to his wife and mother.
"I want to spend as much time as possible with my wife, and no decent son wants his obituary to read that he was survived by his mother," he said, noting that he'd changed his mind on his first wedding anniversary in April. "I don't want her to go through what I know she is going to have to go through when I'm gone."
CORRECTION: This article originally made reference to the terrorist attacks of Sept. 11, 2011. The terrorist attack on the World Trade Center took place on Sept. 11, 2001.
Before You Go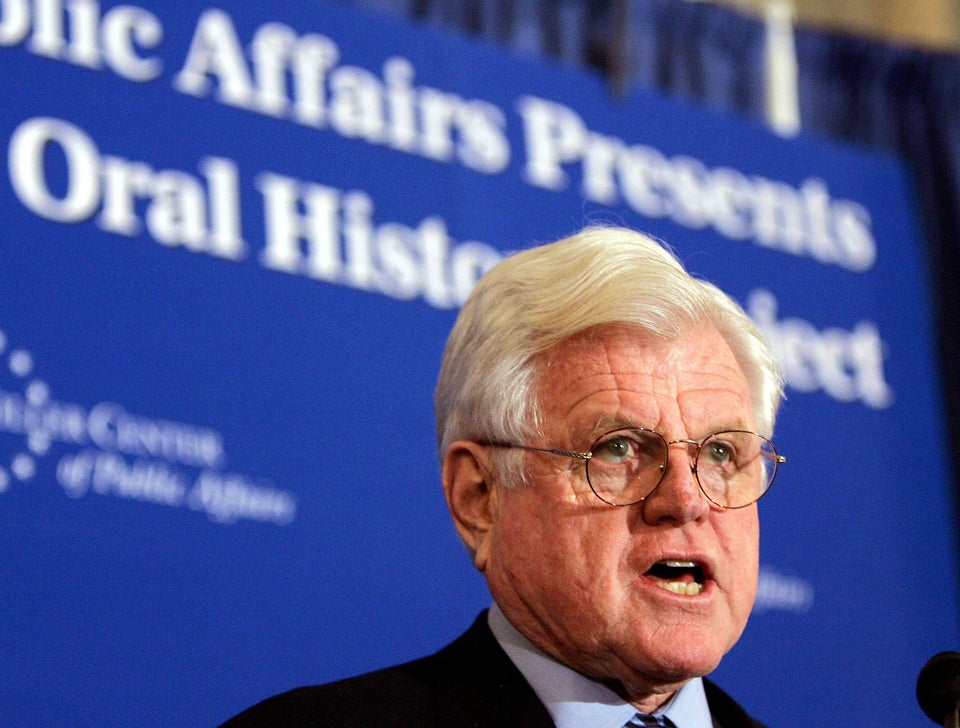 Senators Who Voted Against The Iraq War
Popular in the Community