Most recently, while out and about in Boca Raton, Florida, I chanced upon the newly opened gallery of Tomasz Rut in Royal Palm Place. I was greeted by beautiful-bodied women, heroically muscled men and horses depicted with such beauty, grace and detail that I felt as if I was in the private room of a Renaissance aristocrat like a Medici or Lombard, or in the summer home of the Pope. And as I explored the gallery a bit further, I discovered that Tomasz' work is indeed in the Vatican permanent collection following a meeting with Pope Benedict as well as in the private collection of the Sultan of Brunei and numerous Hollywood celebrities.
Perhaps the most distinguishing mark of Tomasz' work is not his masterly attention to figurative detail espoused by the Greeks, the Romans, the Italian Renaissance and the masters of the 19th century, but rather his rejection of the Age. The 20th century and the 21st century associate Art with an expression of personal angst, despair, nihilism and/or radical social activism coupled with a slavish devotion to innovation. The modern critic Saltz longs for 'rockets from rocks,' while Ezra Pound famously opined 'Make it new,' whereas Tomasz seems to declaim in his oeuvre 'Make it Beautiful.' Is it not the height of artistic madness and rebellion in an Age of Tracy Emin's 'My Bed' and Millie Brown's 'vomit art' to paint beautifully in oil on canvas? One can well imagine Rut's aesthetic appealing to the well-heeled equestrian set of Jupiter and Wellington, and the old money of Palm Beach who have traveled to Europe, thus being exposed to the grandeur and glory of European frescoes and murals found in such cultural centers as Rome, Paris, Florence, London and Prague. Yet, one can also see his work appealing to the new money descending upon Boca Raton and Miami who covet designer clothes, Rolex watches, Ferraris and McMansions.
Having said this, one could well expect the derision of Art Basel attendees and other pseudo intellectual 'arty types.' And to this point, as I wandered in the gallery last evening, another gallery goer complained about the presence of 'skinny women,' regurgitating the drivel of American Graduate Programs obsessed with such terms as 'privilege, race and class.' - Harold Bloom's 'School of Resentment' incarnate; the most infamous example of this PoMo resentment would be the vandalism of an Ai Wei vase on display at the Perez Art Museum by Maximo Caminero, as a protest against the Perez for favoring internationally renowned artists such as Ai Wei over struggling local ones.
Though Tomasz is not associated with any school or movement, and stands as a singular independent Artist he would seem to be 'in sympathy' with the Post-Contemporary movement led by Graydon Parrish, the Neo-Palladian architecture of Michael Imber and the Hellenizing sculptures of Sabin Howard. So, one can safely assert that he is not the only counter cultural rebel in High Culture, but rather one exemplar of a major cultural shift towards Aestheticism away from the Barbarism of the 20th century. Certainly, it is high time.
Tomasz Rut Gallery
100 Plaza Real South
Suite D
Boca Raton, FL 33432
954.856.0516
-Pietros Maneos, The Prince of Bramabella,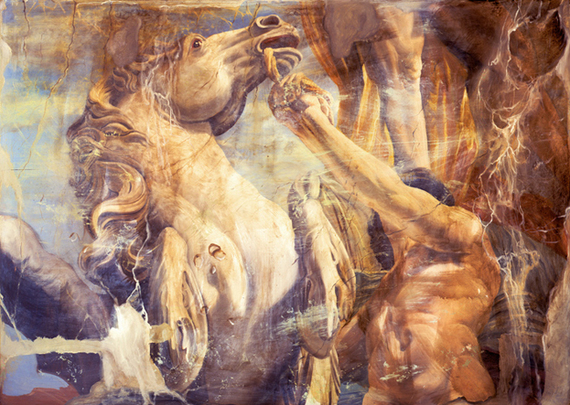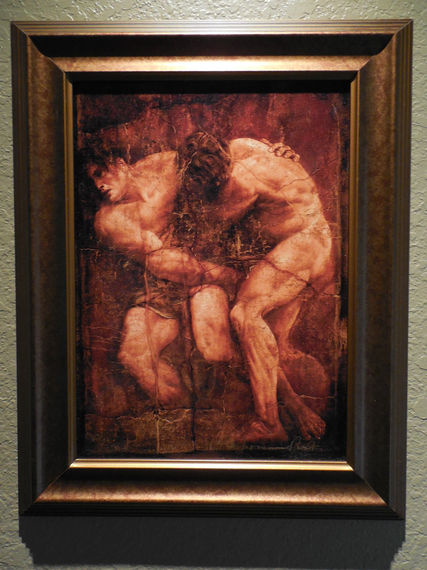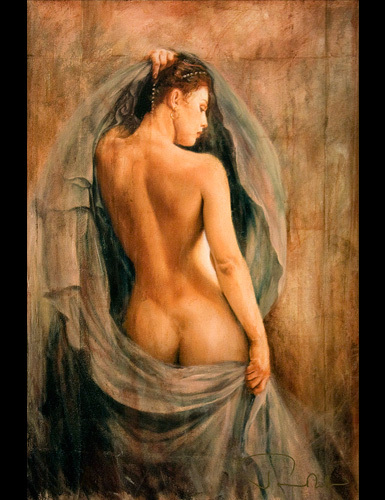 Calling all HuffPost superfans!
Sign up for membership to become a founding member and help shape HuffPost's next chapter