Few things are better in this world than a heaping bowl of pasta topped with homemade red sauce. Whether it's Grandma's recipe made from scratch or a basic marinara you whip up on weeknights, registered dietitian and author Janis Jibrin has one simple addition that will take your favorite pasta dish to the next level.
"Don't forget the tomato paste," Jibrin says.
Along with adding flavor, this highly concentrated ingredient adds some very important health benefits to your plate. "What gives tomatoes their red color is a wonderful, good-for-you antioxidant called lycopene," Jibrin tells #OWNSHOW.
"Lycopene is maybe the most powerful of the carotenoids in terms of its effect on your health. It's been linked to lower risk of heart disease and cancer and all sorts of age-related diseases," she says.
Studies have found that we absorb much more lycopene from paste than we do from fresh tomatoes. Jibrin references a German study where subjects were given fresh tomatoes and tomato paste with equal amounts of lycopene. "People absorbed two-and-a-half times more of those antioxidants from the tomato paste than from the fresh tomatoes," she says.
The reason your body can absorb more lycopene from tomato paste is because it has been heated and blended, she explains. This process disrupts the cells of the tomato and releases the lycopene, making it easier for your body to absorb.
All it takes to add in powerful antioxidants to your favorite pasta sauce recipe is one small 6 oz. can of tomato paste. For every five cups of fresh tomato, Jibrin recommends adding 1/3 to 1 full can of tomato paste. "This is a matter of taste, I don't want you to overdo it," she says.

When it comes to that side of veggies though, splurge all you want. Just make sure you know the healthiest way to cook your vegetables.
Before You Go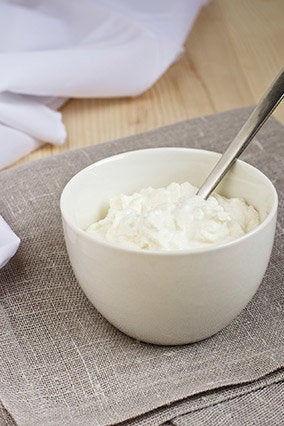 Easy Ways To Dress Up Boring Pasta
Popular in the Community