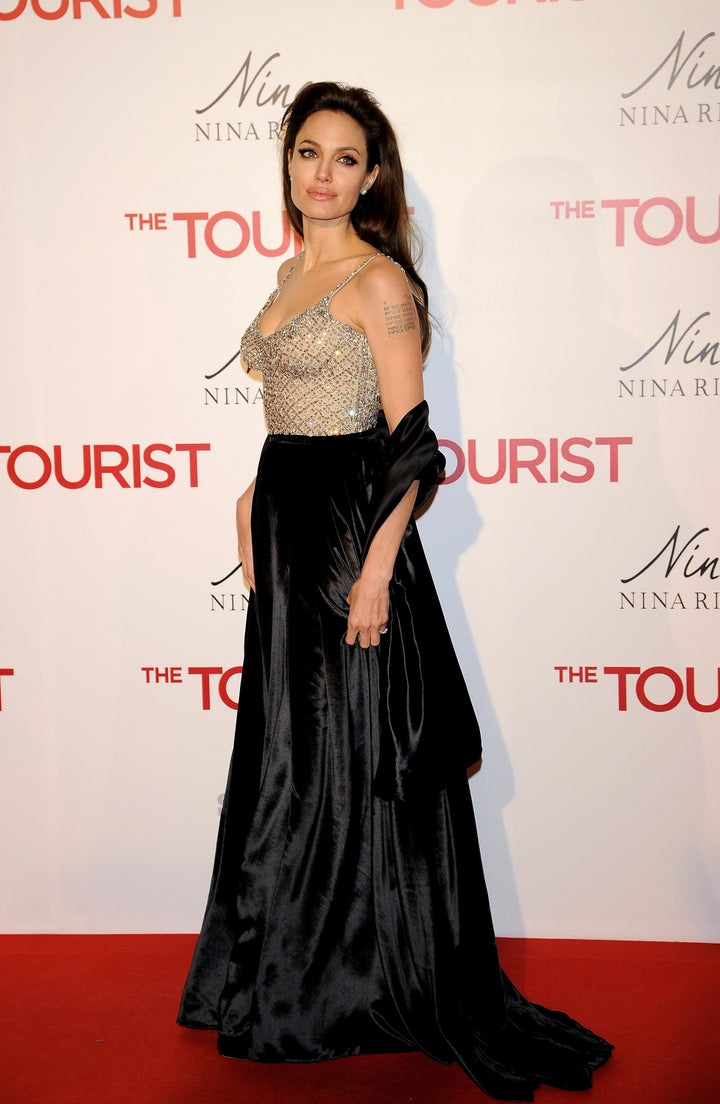 Lara Croft is dusting off her boots, but they won't be worn by the original adventurer.
EW reports that Graham King, best known for producing "The Departed" and "The Town," has purchased, through his production company, GK Films, the film rights to the video game series "Tomb Raider" and its iconic gun-toting leading lady, Lara Croft.
Those rights were once held by Paramount, who made two smash hit movies based on the game, carried by a young and kick-ass Angelina Jolie. She starred in 2001's "Lara Croft: Tomb Raider" and 2003's "Lara Craft: Tomb Raider — The Cradle of Life." The films, which helped boost Jolie's rising star, made $274,703,340 and $156,505,388 worldwide, respectively, though the second film was a disappointment in domestic theaters.
To reboot the series, GK films calls for a young Lara Croft in its press release, which almost certainly means Jolie, who first played the role 10 years ago, would be aged out of the film.
In fact, in 2004, Jolie told the website Ugo.com, when they asked if she'd do another "Tomb Raider," that, "I don't think so. I just don't feel like I need to, because I felt very happy with the last one, which was kind of the one we wanted to do. The first one kind of frustrated us, because we were trying something new. The second one, I felt like that's kind of how I wanted to do it, and I don't really feel the need to do another one."
As for potential replacements, there's no official word, though one rumored potential Lara Croft, Megan Fox, has previously nixed that speculation.
The video game series, which began in 1996, has spawned 10 games, along with comic books and novels. The release from GK, via Deadline, is below:
In a pre-emptive strike, GK Films has come on board to acquire the feature film rights to TOMB RAIDER and will reboot the successful action-adventure franchise aiming for a 2013 release for the first film.

Produced by Graham King and Tim Headington, the films will create daring new adventures for the young and dynamic Lara Croft.

GK Films acquired the film rights from interactive entertainment company, Square Enix Ltd. In Dec 2010, Square Enix subsidiary, Crystal Dynamics, revealed a new game for TOMB RAIDER based around the origins of the Lara Croft story.

"We are very excited to be rebooting what is already a hugely successful film franchise and continuing the TOMB RAIDER phenomenon," said King.

The original game was published in 1996 by the London based video game company Eidos and became one of the most successful video games of the time. Today Eidos (including Crystal Dynamics), is part of an international interactive entertainment group, Square Enix and the stage is set for this new chapter in TOMB RAIDER history.

A pop culture phenomenon, the original TOMB RAIDER games have sold over 35million game units worldwide and Lara Croft, along with Mario Brothers is the most recognized name in gaming history.

Starring Angelina Jolie, Paramount Pictures made two movies based on the daredevil archaeologist on a series of global missions in 2001 and 2003. They grossed a total of $432m at the worldwide box office.
Popular in the Community