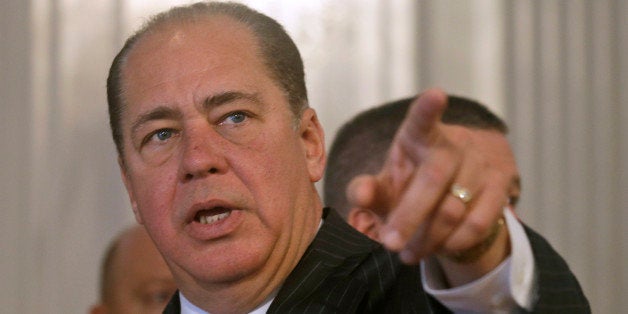 West Virginia Gov. Earl Ray Tomblin (D) vetoed a bill Tuesday that would ban abortions after 20 weeks of pregnancy, including in cases of rape and incest. He vetoed the same bill in 2014.
The governor said in a statement that the legislation was unconstitutional. In 1973, the Supreme Court decided in Roe v. Wade that women have a right to seek abortion up until the fetus would be viable outside the womb, around 22 to 24 weeks of pregnancy.
"I believe there is no greater gift of love than the gift of life," Tomblin said in a statement. "As governor, I must take into consideration a number of factors when reviewing legislation, including its constitutionality. At the start of the regular session, I urged members of the Legislature to consider a compromise that would help us establish legislation that would pass constitutional muster. Having received a substantially similar bill to the one vetoed last year on constitutional grounds, I must veto House Bill 2568."
West Virginia's Republican-controlled House and Senate passed the bill with overwhelming majorities in February. The legislature can override Tomblin's veto with a simple majority and has until March 14, the end of the legislative session, to do so.
Women's health advocates strongly oppose such legislation, arguing that it ignores the unique health circumstances that influence women's decisions.
"The reality is that abortion later in pregnancy is very rare and often happens in complex circumstances where a wanted pregnancy has gone tragically wrong," Melissa Reed, vice president for Planned Parenthood South Atlantic, said Tuesday in response to the West Virginia bill. "These are the kind of situations where a woman and her doctor need every medical option available."
Ten Republican-leaning states have already instituted a 20-week abortion ban, and the U.S. House of Representatives was poised to vote on a nationwide ban in January. However, GOP leadership canceled that vote after some lawmakers worried the legislation was too extreme.

Before You Go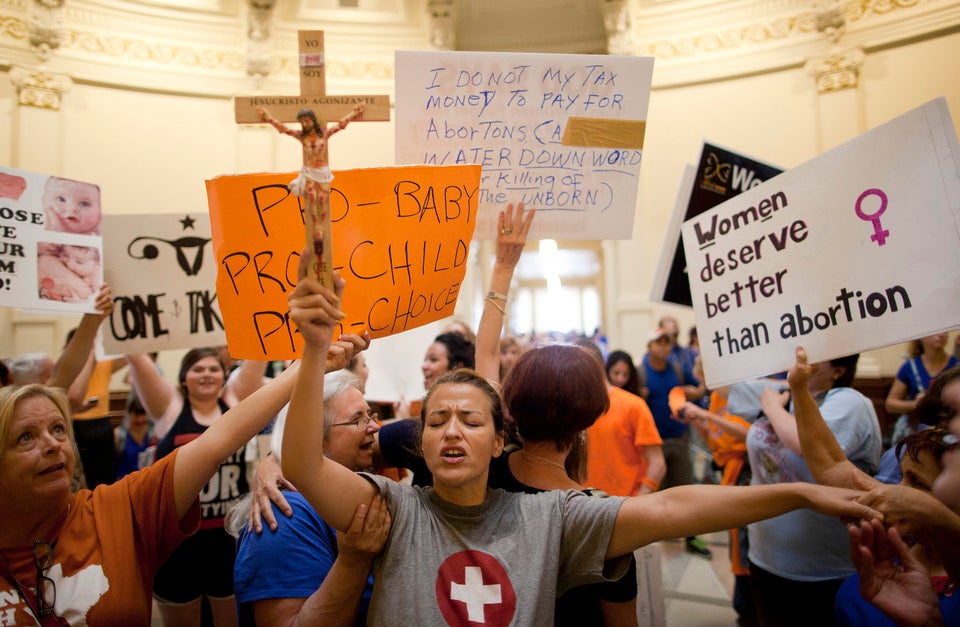 Abortion Protests Around The Nation
Popular in the Community