After a Muslim man shot five servicemen to death in Chattanooga, Tennessee, last week, a news host vented her frustration with the Obama administration -- and found a receptive audience.
Perhaps it was passages like this that caught the Internet's attention:
"I care that this s.o.b. killed four of our United States Marines. And I care that our commander in chief is more concerned with Muslim sensitivity than the honor and sacrifice made by these Marines."
"I've had it with this failed strategy. This half-way, half-baked, tip-toe, be-friendly-to-jihadis mentality pushed by this administration."
Lahren's commentary caught the attention of Obama critics in politics and the media as well. She went on Fox News on Tuesday to discuss her remarks.
Watch Lahren's commentary in full above.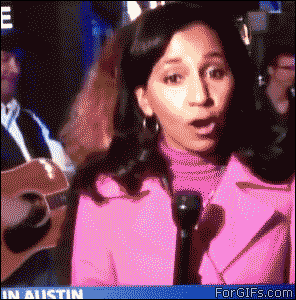 10 Hilarious News Blooper GIFs
Related
Popular in the Community