But she was forced to defend herself from her own fans after she admitted to believing in a woman's right to an abortion during her appearance on "The View" on Friday.
"I'm pro-choice and here's why," Lahren said during the show's "Political View" segment, "I can't sit here and be a hypocrite and say I'm for limited government but I think that the government should decide what women should do with their bodies.
"I can say, you know what, I am for limited government so stay out of my guns and you can stay out of my body as well," she continued.
Lahren has previously criticized the pro-choice movement both on Twitter and on TheBlaze, where she once called pro-choice supporters "straight up baby killers." So it came as a surprise to many conservatives who didn't realize Lahren identified as a pro-choice Republican.
Many of them criticized her for appearing to flip-flop on the issue of abortion, while some argued that she lost credibility as a conservative after her comments on "The View."
This isn't the first time Lahren has hinted at her pro-choice stance.
In December, during a rant about Lena Dunham, Lahren said she "didn't care whether Dunham had an abortion or wants to have an abortion," before criticizing the entire pro-choice movement. She also tweeted in January: "As a constitutionalist, I'm about free choice. As a republican & taxpayer, I'm all about you paying for your own life choices."
But after her segment on "The View," Lahren had to defend herself for being pro-choice.
"I speak my truth. If you don't like it, tough," she tweeted Saturday afternoon. "I will always be honest and stand in my truth."
Before You Go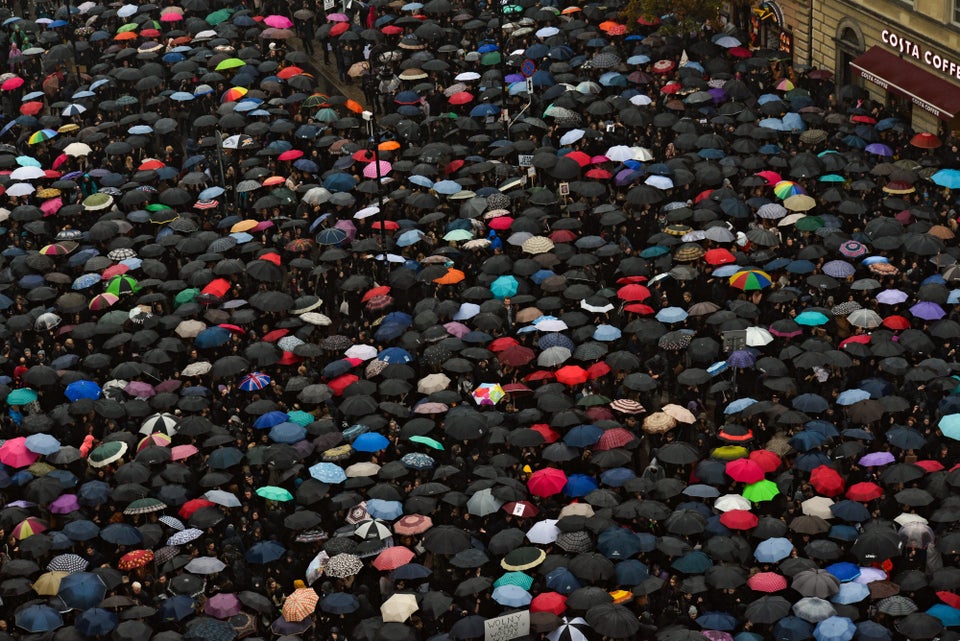 23 Empowering Images From Poland's Huge Abortion Rights Protest
Popular in the Community