When conservative firebrand Tomi Lahren walked on to " The Daily Show" Wednesday night, one of the first things she said was, "Sometimes people just need to be called on their shit."
Lahren attempted to deny that the incendiary things she's said such as "the Black Lives Matter movement is the new KKK" are based in any racial bias.
"Because I criticized a black person or the Black Lives Matter movement doesn't mean I'm anti-black. It doesn't mean I don't like black people or that I'm racist," she said. "I don't see color. I go after Hillary Clinton and she's as white as they come."
Noah paused for a second.
"You don't see color? So what do you do at a traffic light?" he said. "There's nothing wrong with seeing color, it's how you treat color that's important."
Noah then asked Lahren about San Francisco 49ers quarterback Colin Kaepernick, who is kneeling during the national anthem at games to protest against the way black people are treated in America.
He summed up her opinion perfectly: "You have the right to say what you want, so shut up!"
Lahren agreed that Kaepernick has the right to protest, but she thinks it's unfair that she should be criticized for criticizing his protest.
"So because I don't agree with what he did, I should shut up because I'm white? I should shut up? I shouldn't be able to talk about black issues because I'm white?" she said.
Noah's response was cool, calm, collected and cutting.
"No one brought up white at all," he said. "I never said that. I don't see color."
Lahren is already tweeting about how her segment was edited.
The extended 26 minute version of the interview is up above and definitely worth watching in its entirety.
Before You Go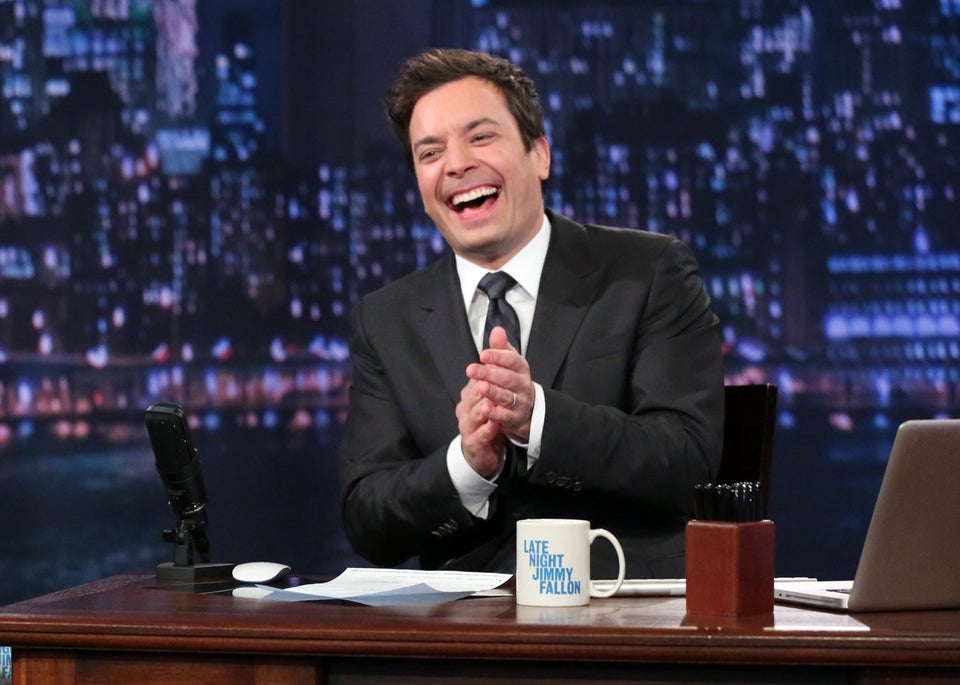 Late Night Talk Show Hosts
Popular in the Community