In the world of children's books, writer and illustrator Tomi Ungerer is somewhat of an outsider.
Far from the norms of happily ever after, his stories are dark, abnormal and frightening even for many adults. In The Three Robbers, a trio of thieves accidentally kidnap a young orphan named Tiffany, who eventually softens their hearts and leads them to use their stolen loot to help other abandoned children. And then there's No Kiss For Mother, about a cat named Piper Paw who despises being kissed by his mother -- not "good‐morning kisses, licky kisses" nor "soggy kisses!"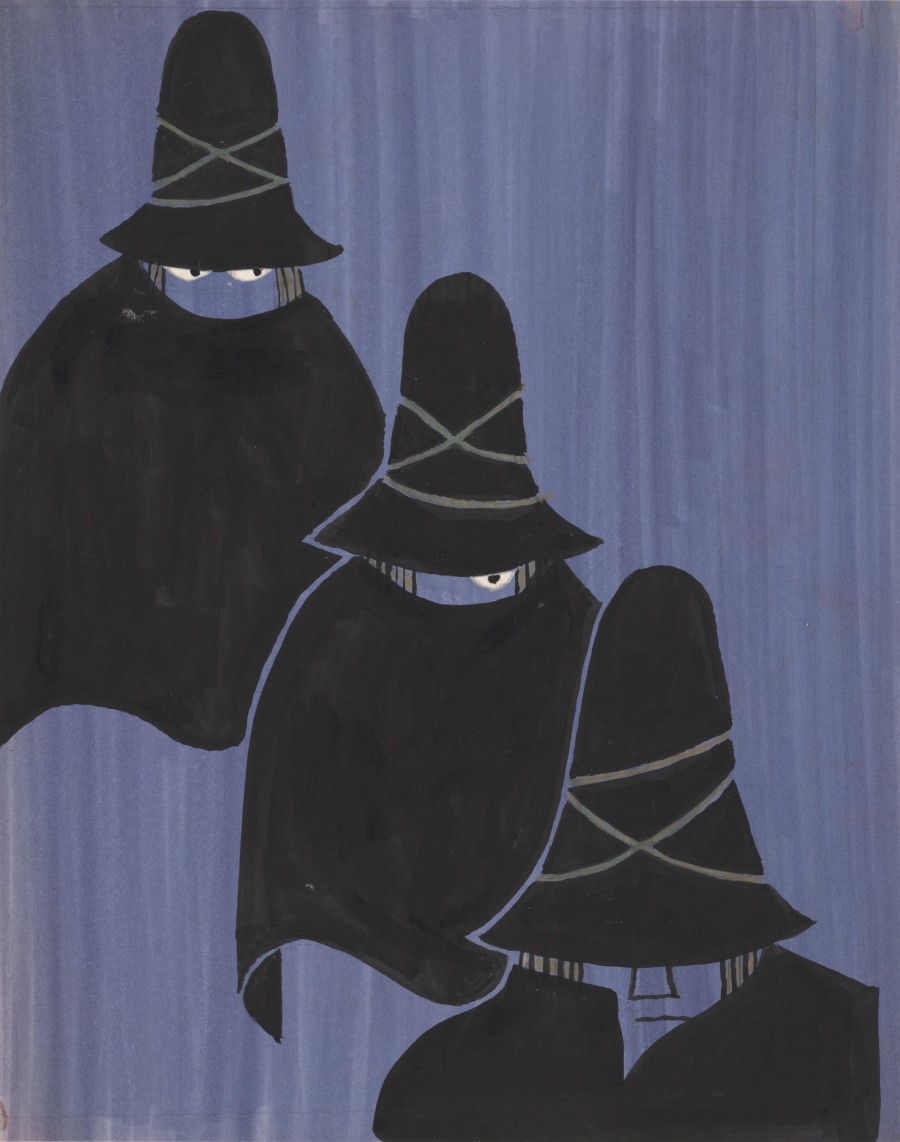 "Most of my children's books have fear elements," Ungerer told NPR. "But I must say, too, to balance this fact, that the children in my books are never scared... I think fear is an element which is instilled by the adults a lot of time." While many grown-ups deemed Ungerer's style a bit too sinister for the younger set, he had faith in kids' abilities to fight through fear, a skill he himself learned growing up on the French-German border during World War II. "I remember even in the bombings and whatever, we were always joking away."
Now, at 83 years old, Ungerer lives with his wife in a remote region of Ireland near Cork. He began his career in New York in the mid-1950s, living there until the '70s when he moved to a farm in Nova Scotia as a form of self-imposed exile. Over the years, he's accomplished a lot. "I've done over 150 books, I write as much as I draw, and I have my sculptures and my architectural designs. I have my fingers in so many behinds," he told Art News. If you detect a hint of bawdiness in Ungerer's tone, you're not off base. The artist has long dabbled in erotic drawings, including an illustrated Kama Sutra starring frogs, titled "Joy of Frogs."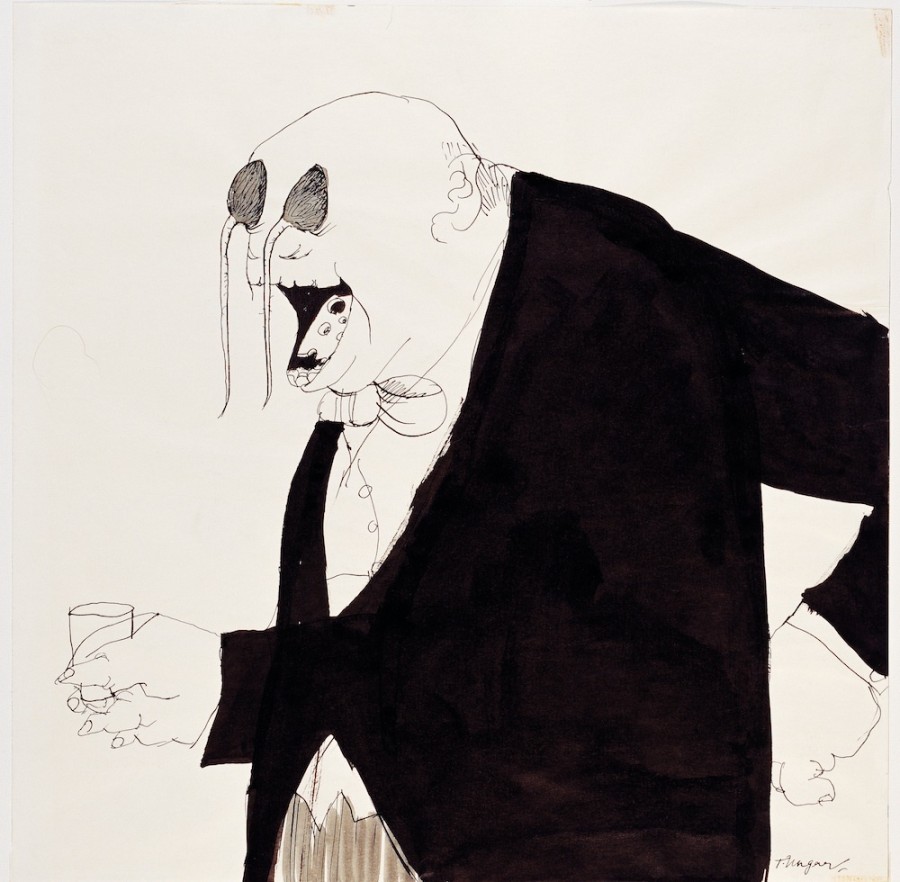 Aside from his erotic drawings, Ungerer also drew a wide variety of advertisements for publications including The New York Times and the Village Voice, as well as satirical cartoons chronicling the inner workings of the business world and bold images protesting fascism, racism, animal cruelty and the Vietnam war. A hefty selection of Ungerer's contributions to all fields is on view at the Drawing Center, with the NSFW imagery in the Drawing Room and animations in the lower-level Lab gallery.
Tomi Ungerer's work will be on view at the Drawing Center in New York until March 22, 2015.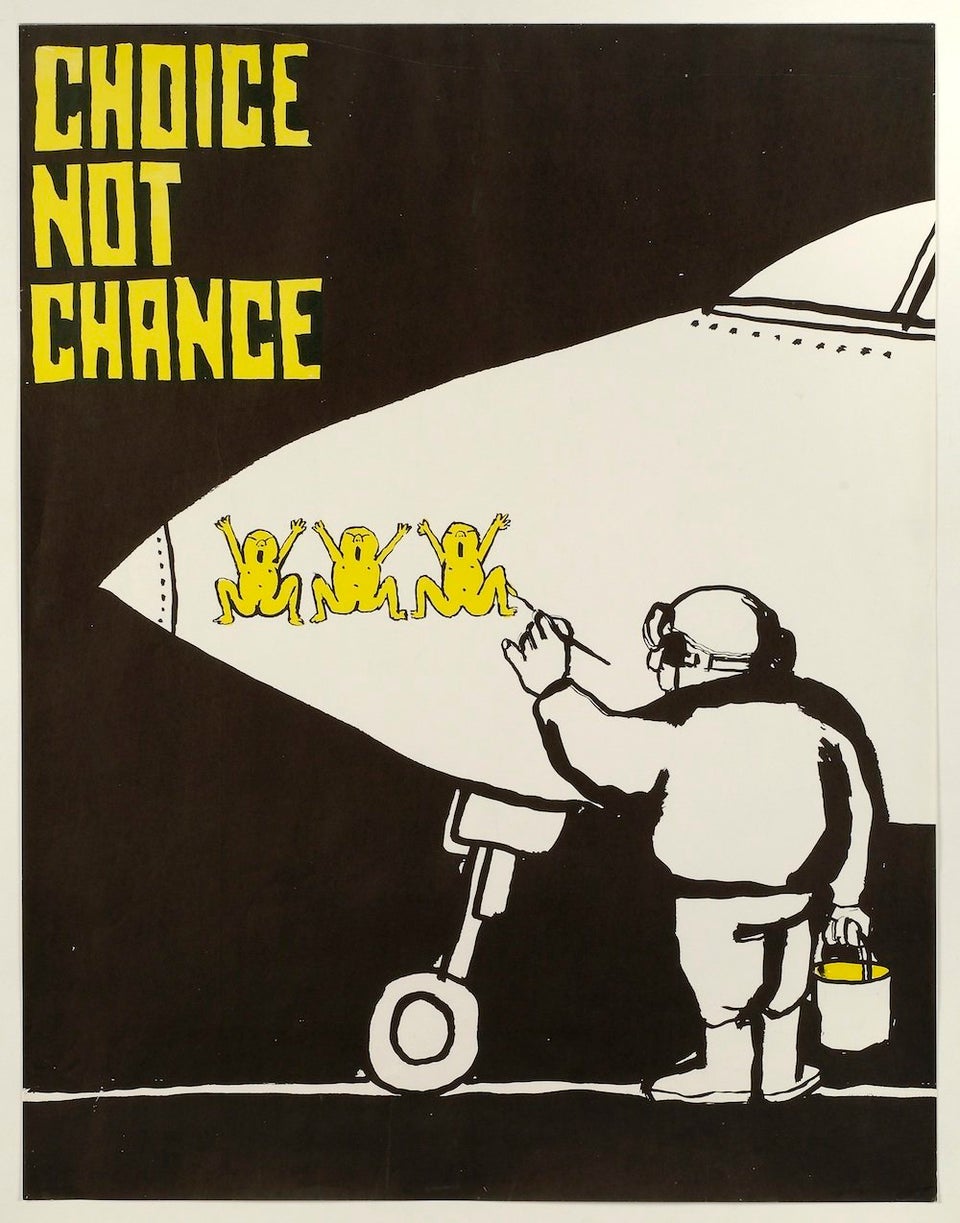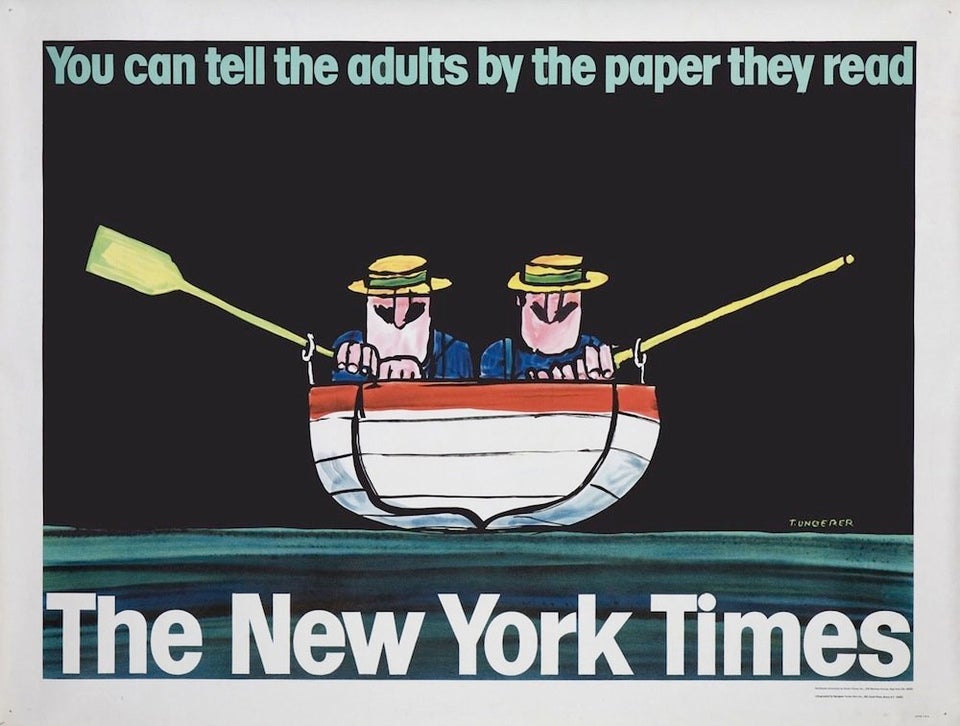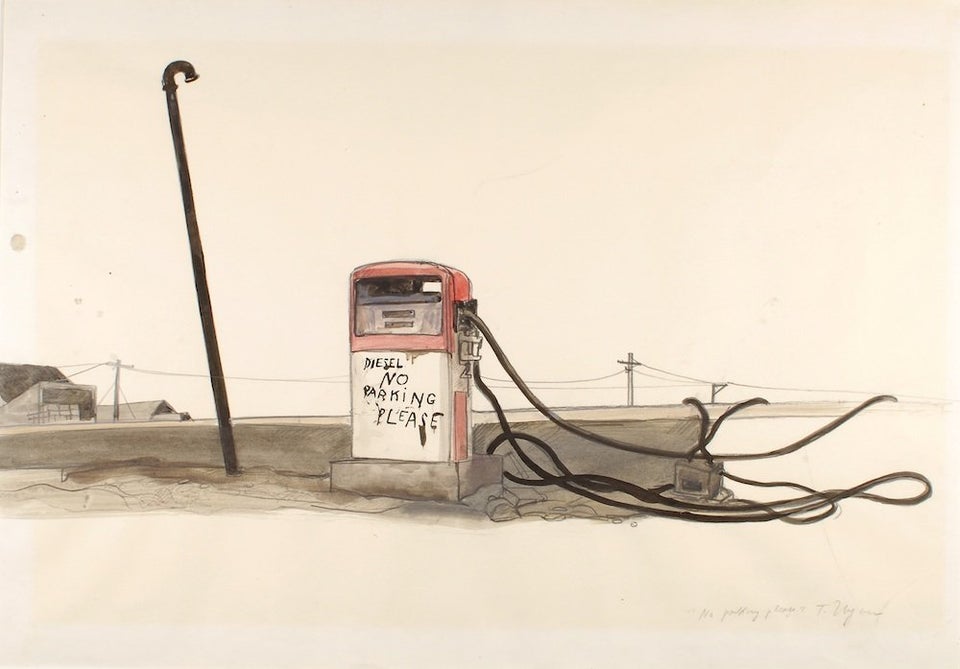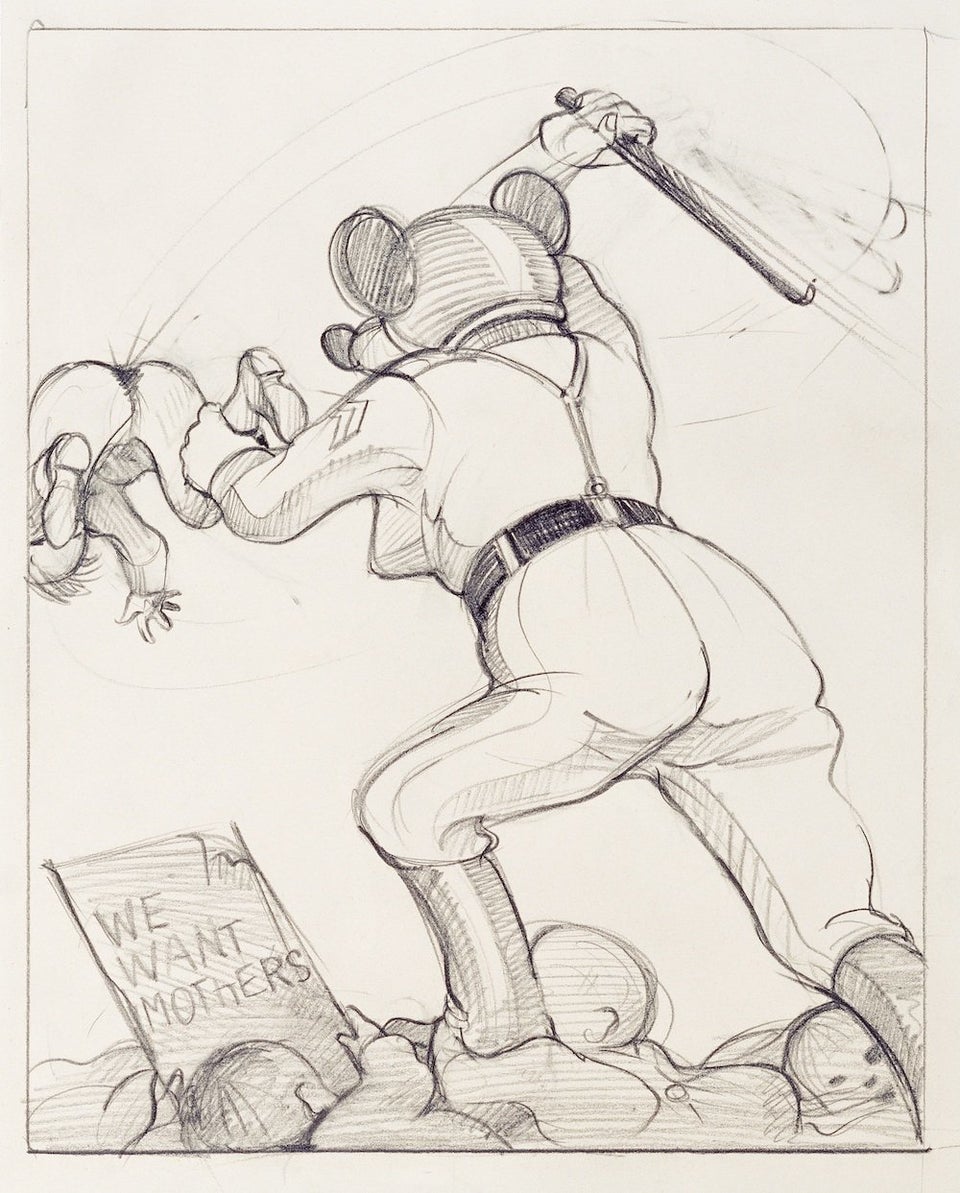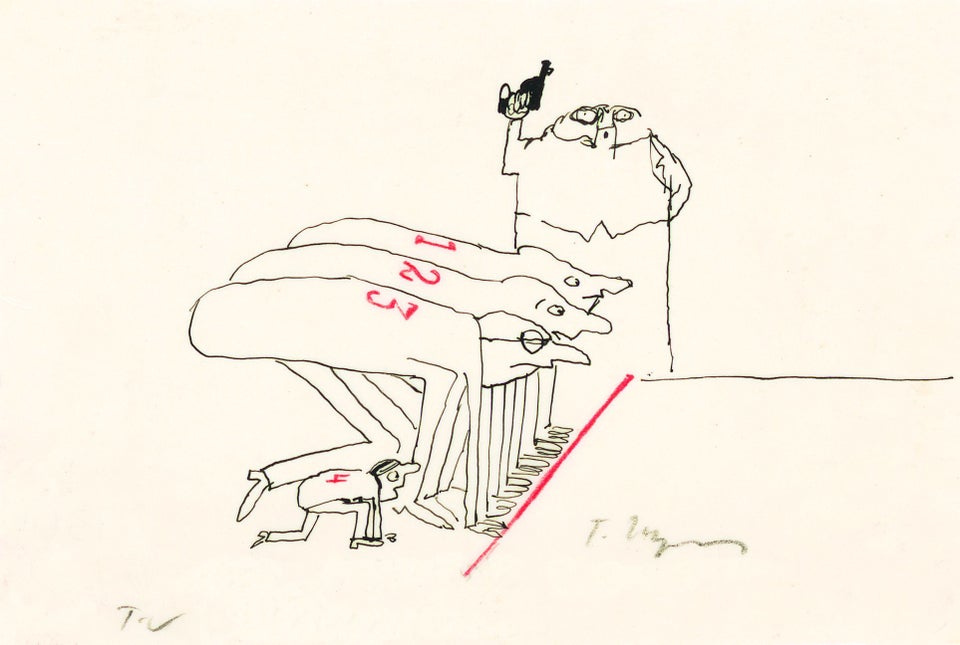 Before You Go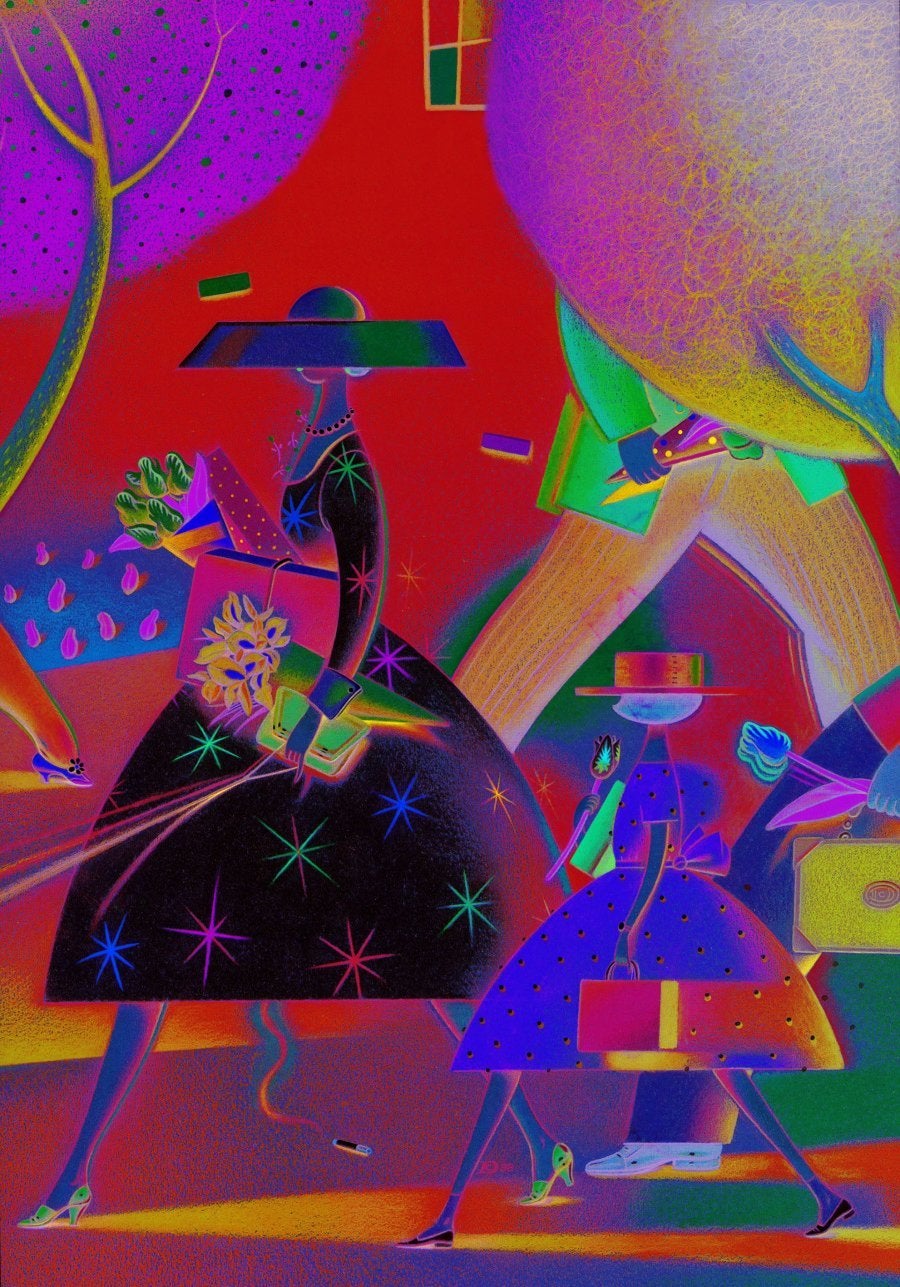 12 Illustrators You Should Know Right Now
Popular in the Community