Tommy Dewey is likely the only graduate from his class at Princeton's Woodrow Wilson School of Public and International Affairs who is currently starring in a sometimes-raunchy hit television comedy.
"I kind of fell backwards into it," says Dewey, who plays the good-hearted if often irresponsible Alex on Hulu's Casual.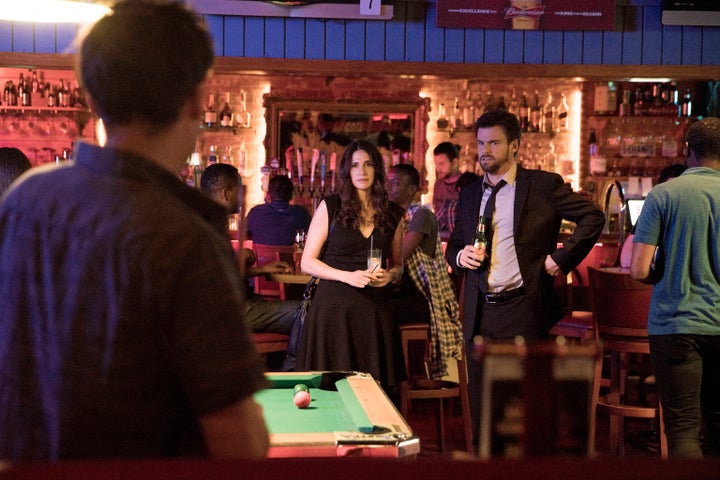 New episodes are released every Tuesday on the streaming service, and here's a fun fact: Dewey and his costar Michaela Watkins, who plays Alex's sister Valerie, wrote last week's episode.
Valerie, who is older than Alex, is a successful psychiatrist who divorced her husband after she caught him with a younger woman.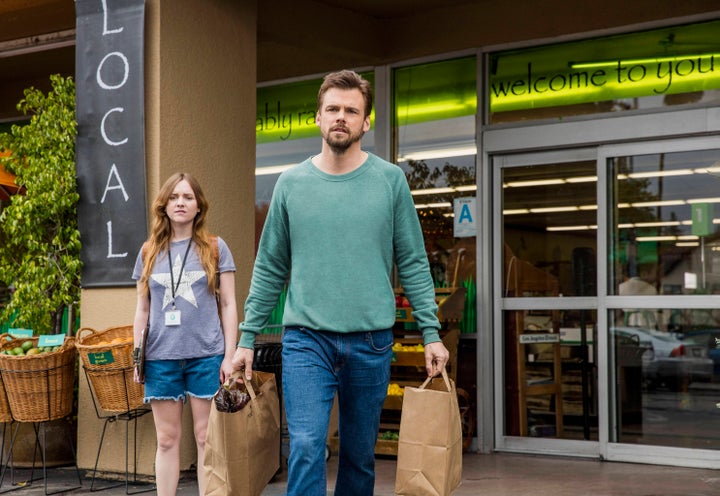 She and her teenage daughter Laura (Tara Lynne Barr) then moved in with Alex, who had been living a bachelor's life. A rather ragged bachelor's life. While he made a bunch of money by creating a dating website called Snooger, his own romantic life has been a train wreck.
Created by Zander Lehmann and directed by Jason Reitman, Casual employs some adult language and occasional sex scenes.
Better yet, it isn't written – like so many sitcoms – to set up comic punchlines. Which is one of the things Dewey likes about it.
"It ends up being funnier because it's not written to the joke," he says. "Having to deliver three jokes per page gets a little stale."
Focusing instead on the characters has allowed Alex to reveal something other than his cool wiseguy side and maybe even grow up a little, Dewey suggests.
"I think Alex is self-aware," he says. "His problem is that like a lot of us he's also great at distracting himself. He follows shiny objects."
So he's not likely to have any life-changing revelations, which is fortunate for the show.
"It's a slow burn," Dewey says. "Once Alex started to crack open a little, he got more interesting. But if he reached a certain point, you could lose the dynamic of the show.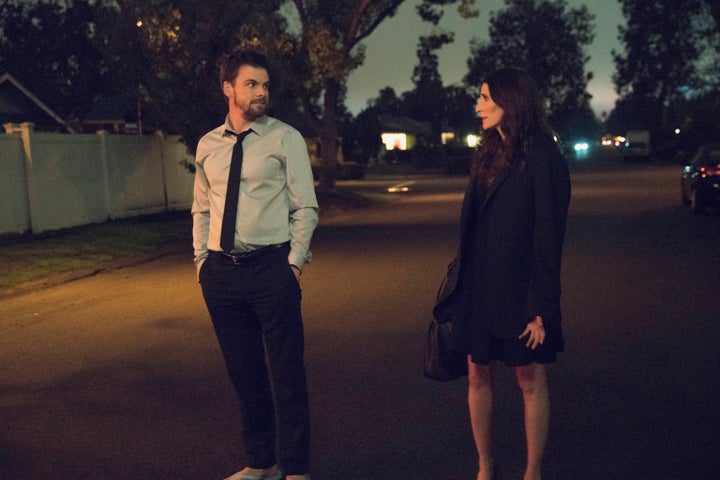 "When Alex is doing well, Valerie isn't, and vice versa. It's a see-saw. As long as you have that, you have a show."
His growth is more measured, suggests Dewey, by having to interact with a character like Judy (Judy Greer), who came in this season as a patient coworker.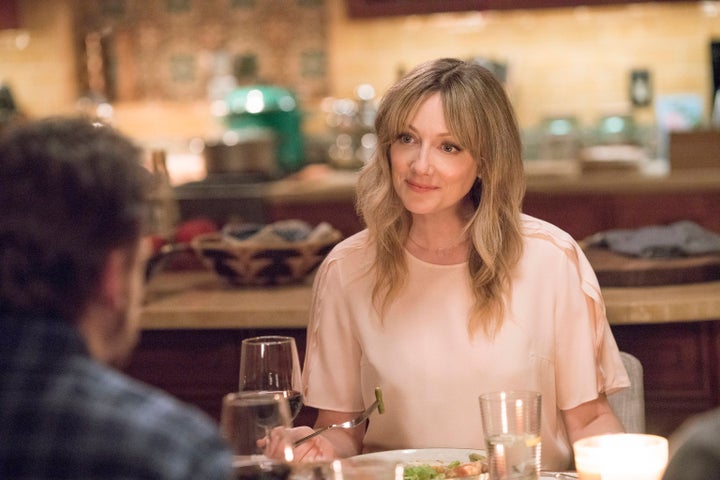 "She's a mature adult," he says. "So he's going to grow a little."
Dewey himself has appeared on a number of broadcast comedy and drama series, including an early run as a love interest on The Mindy Project and six episodes last season on Code Black.
Those network experiences, he says, have helped give him some perspective on the more explicit content of Casual.
"I don't think comedy needs to be blue," he says. "I do think content is very specific to a show. If it's left alone, a show develops its own tone. For Casual, the equilibrium seems to be that you can curse and there's a little bit of sex.
"If you moved the show to broadcast, it would have a different tone. But the big change, I think, is that you'd get a lot more memos saying things like, 'On page 13, will the audience get it?'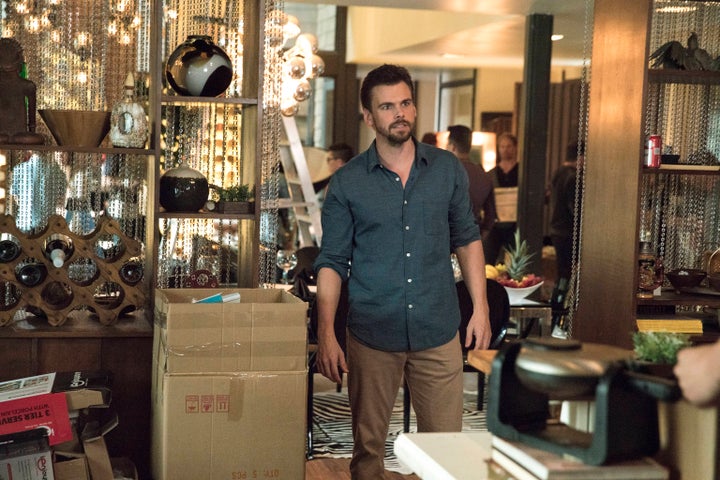 "This show is very big on not talking down to the audience. We trust them to get it. We don't patronize them, and Hulu is great for that. When they take a show, they let the creative people make it."
As for how the 38-year-old Dewey got here, well, it wasn't the traditional path from the Woodrow Wilson School, where among other things he spent a summer as an intern in the Senate Office Building in Washington.
"I think I liked the idea of being there more than I liked the job," he admits with a laugh. But that's not the reason he decided against taking the LSATs and plunged instead into the rather more uncertain field of acting.
"I was going to run on the track team at Princeton," he says. "Then I got a stress fracture in my foot and I couldn't. I had done a little theater in high school, so I auditioned for a comedy group instead."
Then later, around the time he was mulling his future after Princeton, an agent saw him on stage and suggested he go to the city and try his hand at acting.
"I was lucky," he says. "I had an agent and I got some commercial work right away. So I didn't have to do the whole head shot melee."
All actors have frustrating stretches, of course, and one of Dewey's came after he filmed three or four network pilots.
"They were all good," he says, "so I had the frustration of getting my hopes up. And none of them were picked up.
"That's when I talked with my manager and said I just didn't like these odds – that the networks have 17 pilots and might only pick up one. I said let's keep an eye on alternative stuff.
"When my manager called about Casual, he said it was my kind of script, so I went for it – and I was pretty sure I wouldn't get it, because Michaela and I look nothing alike.
"But Jason, whom I'd known before, really went to the mat for me and I got it – and it's the best job I've ever had."
He also gives props to Princeton and Woodrow Wilson for, in their own way, getting him here.
"I want to fully credit Princeton," he says. "I wouldn't trade Princeton for anything. I got an all-world liberal arts education."
As for what's next, he'd like to keep writing and do some directing in addition to acting.
"I always need a project," he says. "You can't just sit and wait for something to come to you."
"I just finished season 3 of Fargo," he says. "Tough and funny. I don't watch much while we're filming, but in our off-season I usually end up blowing through dark Nordic crime dramas.
Related
Popular in the Community