Whenever I hear Crystal Blue Persuasion, no matter what I'm doing or what's going on around me, I have to pause as, for just those few minutes, I am transported back to a time when life, though it may not have actually been simpler, certainly seems so from a perspective of 40 years hence. It was our Age of Aquarius, a time of innocence and unbounded freedom and creativity, a celebration of individuality and self-expression, all wrapped up in a musical revolution, the likes of which will never happen again.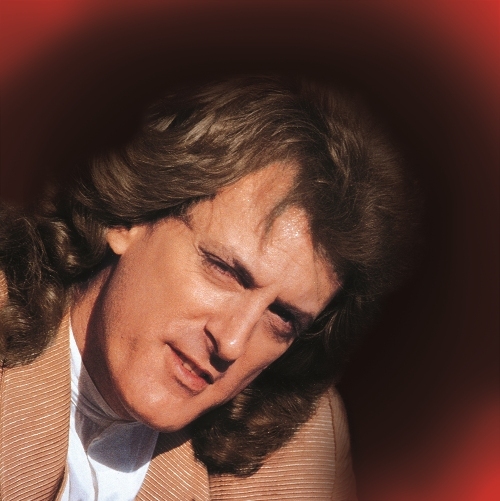 (Photo courtesy of Tommy James, from his own personal archive)
Who would have guessed, then, that amidst all those love-ins, behind the beads and the peace signs, the guitars, the fringes, and all that hair, lived a dark and sinister 'star-maker machinery' steeped in threats and fear and murder: the proverbial seedy underworld of organized crime.
Recently, it's been my great privilege to speak with Tommy James (legendary founder and lead singer of Tommy James and the Shondells), Barbara DeFina (famed film producer of such Oscar winners/nominees as The Color of Money, Cape Fear, Casino, and Goodfellas), and Matt Stone (screenwriter-extraordinaire of Intolerable Cruelty and Soul Men). All fascinating, talented artists, they are now working together to make a movie out of Tommy's 2010 best-selling autobiography, Me, the Mob, and the Music.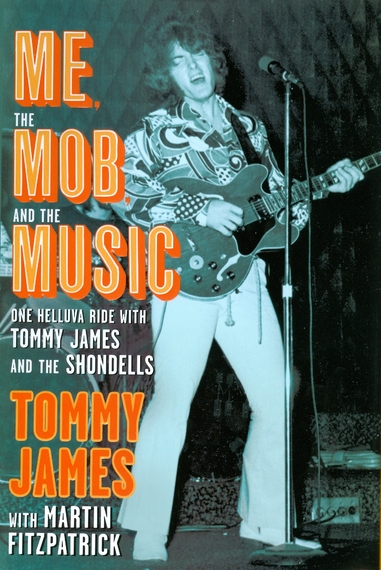 (book cover image courtesy of Tommy James)
It all began with Hanky Panky, a fun little nonsensical song which hit the charts in Pittsburgh and shot directly to number one. When the major music trade papers listed Hanky Panky as a 'regional breakout hit,' Tommy traveled to the Big Apple hoping for a record deal. It was a smart move. The record companies loved it and offers were made right off the bat ... and that's when the band found themselves drawn into a world one usually expects to encounter only in the movies.
Very few people knew what was going on at Roulette Records which, in addition to being a successful record company, was a front for the Genovese crime family, one of the 'Five Families' which dominated organized crime in New York City. At Roulette's helm was mob-connected Morris Levy, a man whom Tommy and his band came to know as someone not to be argued with, even for legitimately-earned royalties. On December 1, 1967, near a Los Angeles freeway, singer Jimmie Rodgers (Honeycomb, Kisses Sweeter Than Wine) suffered a fractured skull which required multiple surgeries and a one-year sabbatical from his career - the result, Rodgers insisted, of a brutal beating by three police officers. Tommy maintains it was Levy who arranged that attack - retaliation after Rodgers sued for his royalties. "They let us know, in no uncertain terms, that what happened to Jimmie could happen to us."
Jerry Wexler (Atlantic Records) told Tommy in confidence that Morris Levy had decided he wanted the song, period. So he phoned the other record companies and told them, "This is my freakin' record - back off!" One by one, all the offers previously tendered dropped away, and the Shondells were left with just one choice: Roulette.
Me, the Mob, and the Music was actually born several years prior to being written, but Tommy was reluctant to name names. "Some of these guys were still walking around." So it was tabled until the last of 'the Roulette Regulars' passed on. Only then did he feel it was safe. "I really wanted to tell this story - it's a story I've been carrying around for 40 years and could never talk about."
Well, Barbara DeFina, with a bevy of films that have garnered 8 Oscars and 14 nominations, is going to help him do just that: bring Tommy's dream to fruition, and do it with distinction and exhilaration.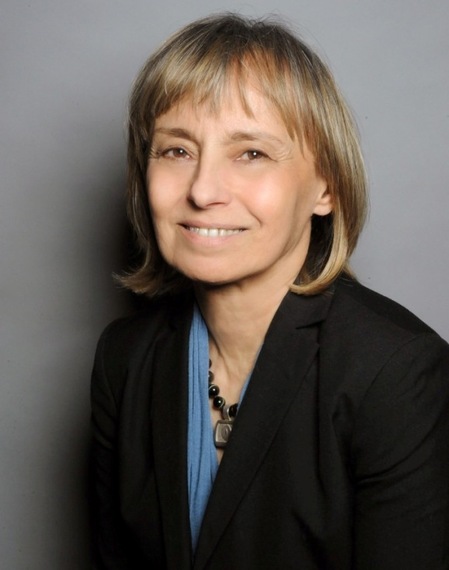 (Barbara DeFina - photo © and courtesy of Bobby Bank)
"When I read the book," Barbara told me, "I had the same feeling I had the first time I read Wiseguy (Nicholas Pileggi's novel behind Goodfellas). For some reason I'm drawn to darker material - I find that world so interesting - and this took me into a world I could never really understand on my own, this fly-on-the-wall view of the music industry. But unlike Goodfellas, it's even richer and more complex, because it's also about being an artist - so it's about the creative process. And then, of course, it has great music. I just could see the movie in my head."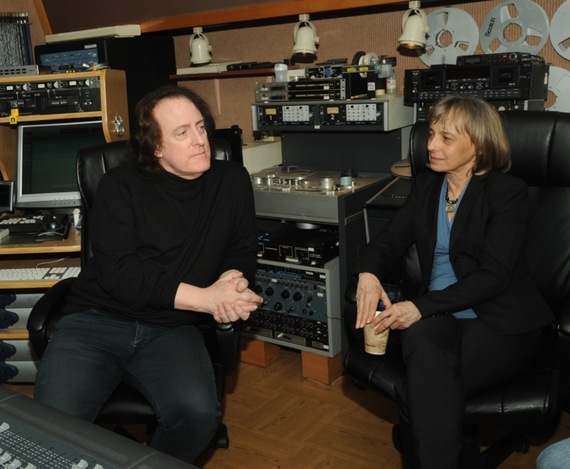 (Tommy James and Barbara DeFina at Taylormade Studios in North Caldwell, NJ, working on the soundtrack for the film, 13 Jan 2016; photo © and courtesy of Bobby Bank)
Screenwriter Matt Stone told me that, while the book was written for Tommy's existing fans, his goal is to "...write a movie people want to see because it's a great story, and maybe we'll turn a whole new generation onto his music. For me, it's a compelling tale of a young, ambitious kid from the Midwest who makes a deal with the Devil. It's Faust - and in this case the Devil takes the form of Morris Levy."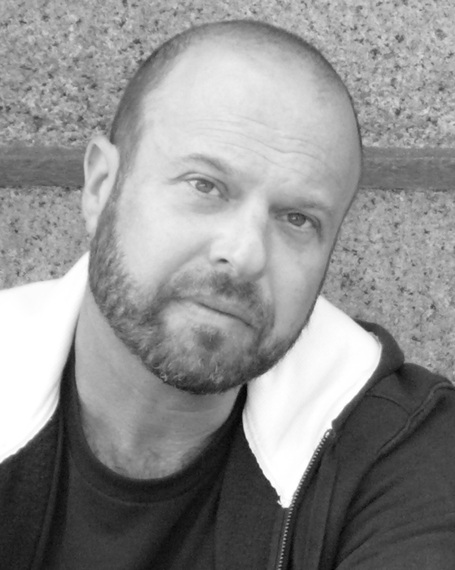 (Screenwriter Matt Stone - photo courtesy of Matt Stone)
Not surprisingly, the film will contain several of Tommy's hits, including, of course, Hanky Panky, but Barbara made a point of saying, "This is a dramatic and provocative story that just happens to have music in it. That's why it won't be the typical music biopic."
In other great news for Tommy James fans, he is about to release another album! Acoustitronics - Tommy unplugged - sort of. Still rock-and-roll, still heavy on rhythm, the three remakes (I Think We're Alone Now, Crystal Blue Persuasion - my personal favorite! - and Draggin' The Line) and the eight new songs (including Distant Thunder, exceptional because it has literally been 33 years in the making) will primarily employ acoustic instruments, though there will be some electronics utilized to create an edge - interesting sounds and effects - a whole new way of making music for him and his band.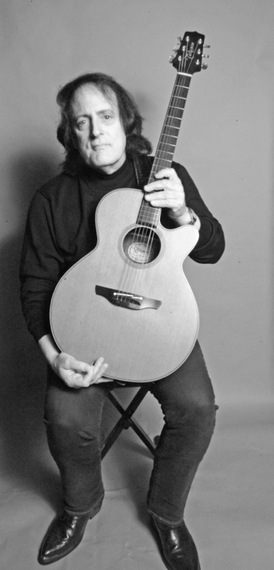 (Tommy James - 13 Jan 2016 - photo © and courtesy of Bobby Bank)
Regarding his longevity, being a successful artist for 50 years, Tommy says, "I am so blessed and so fortunate to be able to do this for that long." His music helped to shape our lives. We are the ones who are blessed.
Popular in the Community