 Tommy Mottola is a legend in the music industry. The former head of Sony Music not only launched the latin explosion, worked with stars like Michael Jackson and Bruce Springsteen, and managed performers from Hall & Oates to Jennifer Lopez, but is a former musician himself who turned his experience to his advantage in business. Now he's told the story of his life in music in Hitmaker: The Man and His Music. I spoke with him about what business tactics he used to set Sony apart, where the industry is heading, and which Swedish man is responsible for the last pop song you probably hummed along to.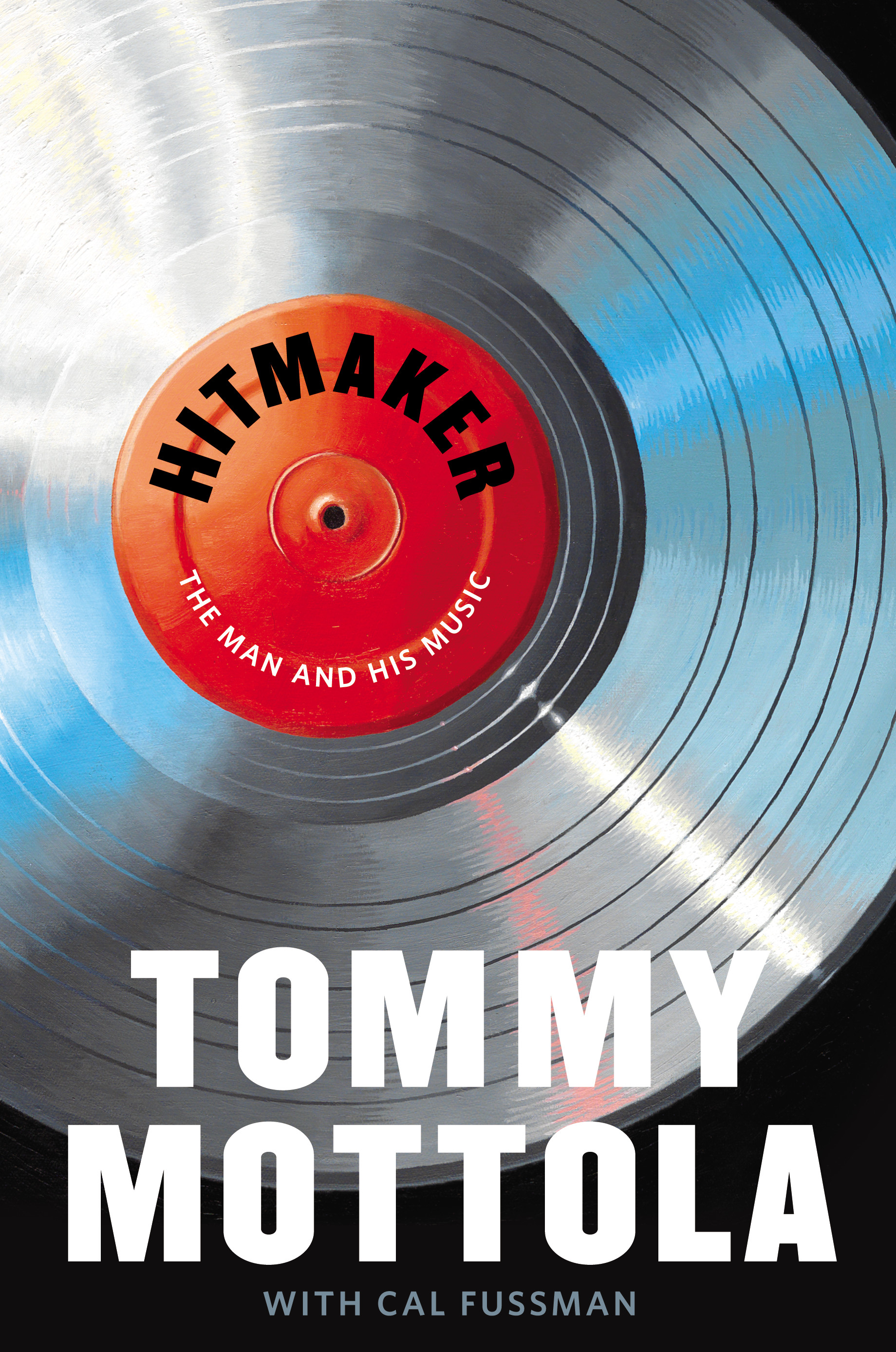 Why did you decide to write this now?
I didn't want to do it to begin with. I had a couple of people that kept pushing me, and I started the process and did it twice and didn't like it and threw it away. That took two or three years. Finally I got into it with someone I thought could help organize my words and stories [co-writer Cal Fussman] to make it something that someone would want to read. My idea was to make it a much larger story than me, about what happened in the golden age of music, from Elvis to the iPod, while telling my story. I thought then maybe it would be interesting enough for someone to pick up as opposed to just my life story. I have little children, 5 1/2 and 1 1/2, and I thought I should document my life, because by the time they're in the mid-20s, they'll be able to say, "This is what he did."

What made you decide to switch from performing to managing? How did performing and managing inform your decisions later as head of Sony?
Because I was smart (laughs). But seriously, I realized early on, no matter how good you are, it's gonna be a crapshoot and hit and miss at best. As an artist, say you're doing an album or movie, after it comes out, you're basically out of a job till the next one. You go from project to project hoping it'll take you to another platform, but it doesn't always work out. I thought I could better use my energy and time and gifts to funnel it and do it on the other side, and probably be more effective at it. I was very results-oriented and driven, and I could see it through the artist's eyes as opposed to just a businessman's eyes, because I'd been there -- I was a singer, a writer, and an actor. That whole process I went through gave me a Ph.D. in the business and prepared me for the next step. I took with me all that experience and knowledge and the ability to recognize great songs, which is everything, as well as learning how to make records and promote them.

What sorts of techniques did you use to manage the egos of performers?
You need to know what makes artists tick. Having been through the process myself as a musician, since I was an early teen, gave me an advantage -- understanding them from their point of view, because it's about them, it's not about you -- it's their vision and what they're capable of achieving, and you're the conduit. Your job is to get it done the best possible way that you can. I had tremendous personal contact with all the artists, and it's something I did on a day-to-day basis. It was a great way to communicate, because they knew who the gatekeeper of their career was and were assured we were going to watch over them and represent them out in the world.
What separated you and Sony from the competition -- what strategies did you use to sell, often, 25 or 30 million records for artists?
First of all, early on in the game, I knew that in order to stay ahead of all of my competitors, that we would need the best songwriters, the best producers, and people who could make records that would sell globally. So we set out to get them and signed the absolute best, most talented people that we could find, not only in the United States but in every part of the world. And they were signed to us exclusively which meant that no matter what -- no matter who they could not make records for anyone else. That talented team wrote the songs, the arrangements, and produced most of those records that sold 25, 30, even 35 million copies -- which were staggering numbers. And they sold in every territory in the world. And of course, we always added one or two bonus track in Spanish (no matter who the artist was) so we could sell millions of copies throughout Latin America. We also made strategic alliances with corporate sponsors which gave each project a pool of millions of dollars of extra marketing money.

What do you make of the boy-band and teen-pop explosion?

I think it's all great. Any vehicle that conveys great songs and the ability to perform them, whether it's 'N Sync or the Backstreet Boys or One Direction, is all good. Even if its producer- and songwriter-driven, which most are, it still says one thing, which will resonate from the beginning of time to the end: the song is almighty, the beginning, middle, and end. If you have the right producer who's in tune with what the market is saying and the kids want to hear, and he makes the right record and the group gives the right presentation, you end up with a great success. If you do it right, you've got a huge shot at an audience. Most of those big hits, especially in the beginning, none were made in the U.S. -- they were all done by a friend of mine in Sweden named Max Martin, a songwriter and producer. He was behind 90 percent of the boy bands and Britney Spears and a bunch of other acts, with a team of writers in Sweden. He's still doing it -- he just did songs for Katy Perry, Maroon 5, Usher, and others.

Where do you see the industry heading the next 15 years?
There's a big bright light at the end of the tunnel. In a lot of ways it's searching for a new method of distribution and monetization that can also help aggregate more sales on a consolidated and consistent level, like when physical sales was the only way. The difference between now and then is we controlled the entire supply chain and that doesn't exist anymore. Now many people are in control, and mostly the consumer, as opposed to us signing the artist, making the videos, marketing them, buying and paying for retail space, paying for advertising and marketing, manufacturing the records, and putting the tours on, etc. When you control the supply and chain and have great product, you can have overwhelmingly huge success. When you don't and it's diluted and gets diffused because the consumer can pick and choose any song that they want on a singular basis, that creates a huge difference. But the industry is finding its way, and the great news is there's some amazing music out there. What the Internet has done is given the consumer, who has a more insatiable appetite for music than ever before, a way to get it any way they want. That says to me there's a bright light once the industry finds a way to monetize this.
What are you working on now?
I'm working as a consultant and adviser in private equity. I also have three Broadway shows in development, including Super Fly, based on the movie. My partner is Michael David, producer of Jersey Boys, Tommy, and other Broadway shows.
Popular in the Community