 Wisconsin GOP Senate candidate Tommy Thompson said Thursday that the United States should consider cracking down on Russia and China for backing Iran's nuclear efforts, but Thompson also has significant investments in companies that do business with Iran -- including one that is a partner in mining uranium.
Thompson made the statement in a meeting with the Milwaukee Journal Sentinel as he accused his opponent, Democratic Rep. Tammy Baldwin, of being too soft on Iran.
"If Iran gets a nuclear bomb, it's only a matter of time that we're going to have a world war or a war that's going to be caused by a crazy person known as [Iranian President Mahmoud] Ahmadinejad," Thompson said. "He has already indicated the Holocaust didn't happen. He also indicated that he probably would close down the Strait of Hormuz. If you close down the Strait of Hormuz, you absolutely completely wreak havoc with the world's economy."
The paper also said Thompson believes the United States must consider cutting off trade with Russia, China and other countries that still do business with Iran.
That position could be considered ironic, given Thompson's stake in firms that do business with Iran, as well as China and Russia.
Some of the smaller investments include up to $1,000 in the China National Offshore Oil Corporation, Gazprom and the China National Petroleum Corporation, which were all cited in a recent Government Accountability Office study as having done business with Iran.
Perhaps most significantly, Thompson owns between $1,000 and $15,000 worth of stock in the mining operation Rio Tinto, which is partners with Iran in mining uranium. Iran owns 15 percent of a uranium mining operation in Namibia with Rio Tinto.
Thompson's campaign did not immediately answer questions about whether he has sold or will sell his interests in those firms.
Michael McAuliff covers Congress and politics for The Huffington Post. Talk to him on Facebook.
Before You Go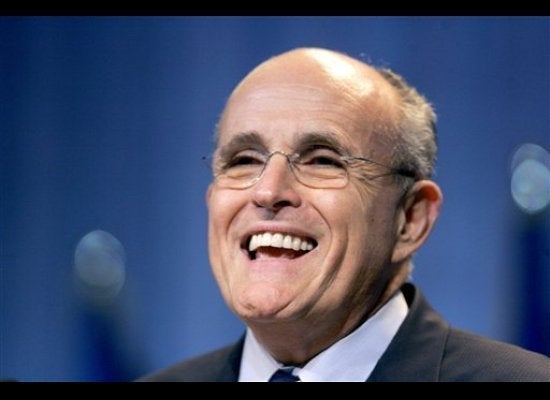 Out-Of-Touch Politicians
Popular in the Community