For the last two years, writer and photographer Tommy Trenchard has been documenting life in Sierra Leone -- one of the three West African countries hardest hit by the world's worst Ebola outbreak. Trenchard shared with us his photos documenting the outbreak in Sierra Leone and Liberia, and also provided some insights into what it's like to live in these countries right now.
HuffPost: How did you end up in Sierra Leone?
Trenchard: I'm a writer and photographer, and I traveled before through Sierra Leone just by chance. It's a beautiful country, and it really struck me. I've been living there for the past two years now.
You've been living in Sierra Leone since before the Ebola outbreak began. How different is life there now?
A lot of things have changed. Sierra Leone -- Freetown, in particular -- is an incredibly vibrant place. People live their lives on the streets as much as anywhere else. The markets are stunning and colorful. But you don't really see so much of that now. There's a curfew in place so people can't go out late. Restaurants and bars have been closed down. The Ebola outbreak has affected business hard, especially in the rural areas, which have been locked out from the capital for over a month now [the Kenema and Kailahun districts].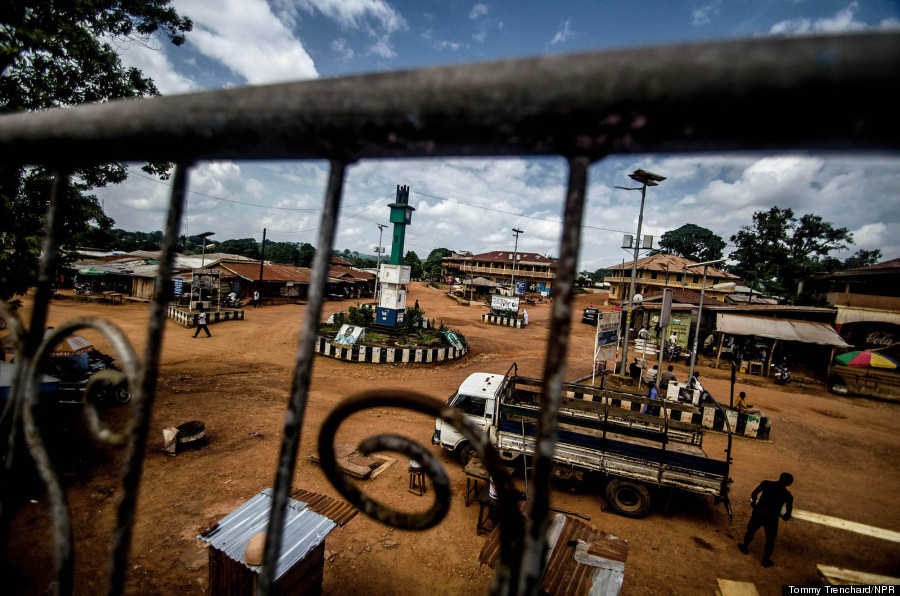 The usually bustling center of Kailahun, Sierra Leone, where economic activity has slowed as a result of Ebola.
There are military checkpoints in place. Only journalists and aid workers are able to go through to these areas. They're very isolated and cut off. Whereas in Liberia, [Ebola] is much more of an urban problem.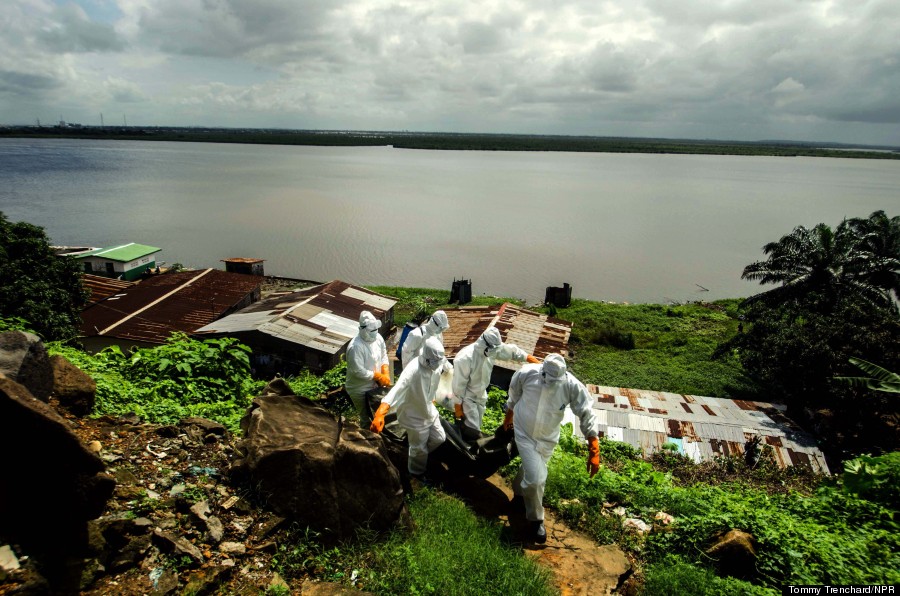 A team of body collectors carry the body of a suspected Ebola victim up a hillside in Monrovia, Liberia.
Can you paint a picture of the overall mood of the locals from where you live in Sierra Leone?
It's hard to say, since people react in a lot of different ways. There's an overriding mood of despondency and frustration. But at the same time, more people are starting to accept the Ebola message and contribute to the fight against the disease. But the disease is still getting worse and not better in Sierra Leone, and people are not feeling overly positive about it.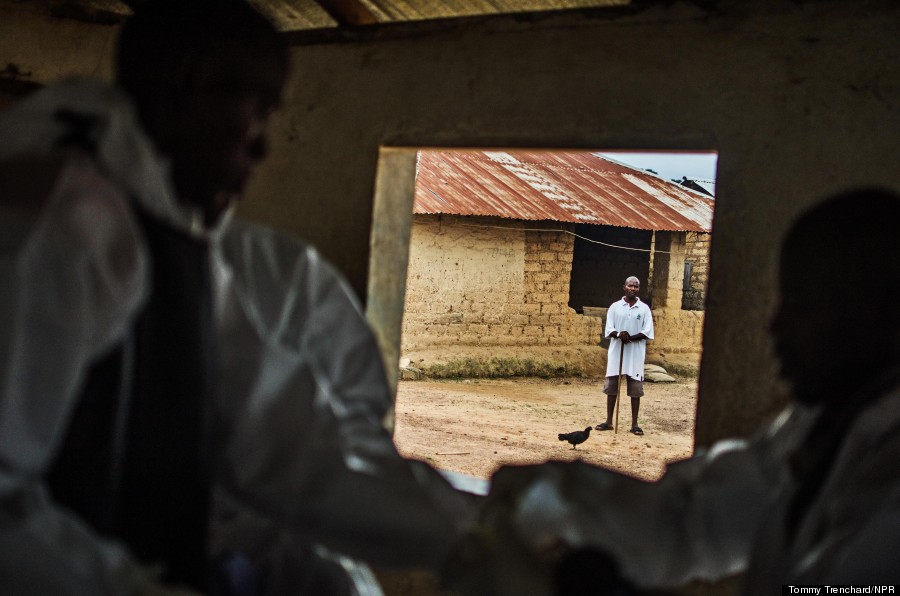 A man in the village of Barkedu in northern Liberia watches a burial team preparing for a job. Workers involved with Ebola are often shunned by their friends and families.
What measures are you seeing on behalf of the governments and health workers to spread awareness of Ebola?
To spread awareness, they're really using all mediums. There are billboards, there are signs, people are walking around communities with loudspeakers. There are a lot of forums arranged where people can ask questions of these outreach teams. And they're also trying to use survivors to make the point that Ebola is not a death sentence, and if you check yourself in in good time, there's a reasonable chance of survival.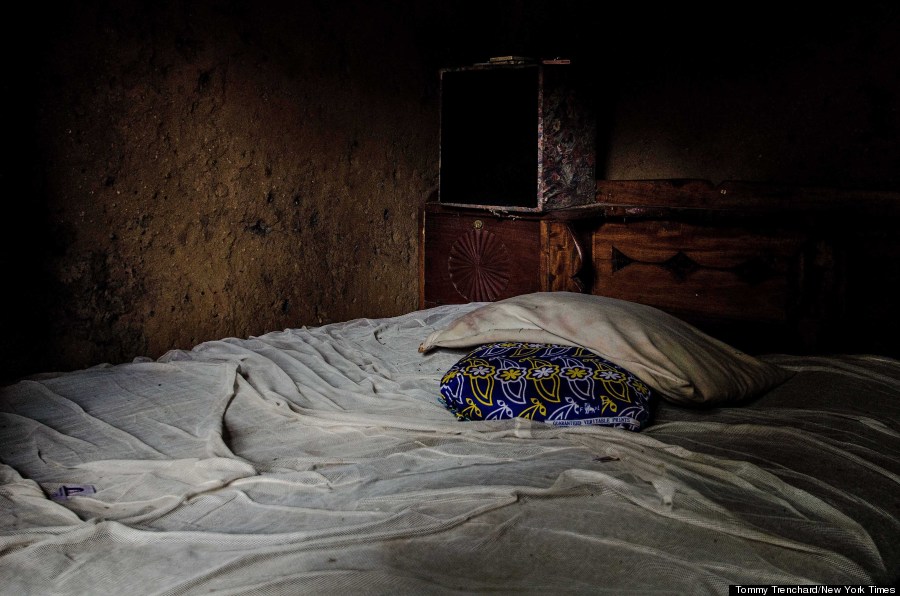 An unmade bed in the village of Njala Ngiema, in Sierra Leone. When a person dies of Ebola, the community is usually too afraid to enter their room, which remains untouched and frozen in time.
In Liberia, where I've been the last three weeks, they're selling water buckets for 10 dollars all over Monrovia, the capital. You're supposed to fill them with a mix of chlorine and water to disinfect your hands at every opportunity. Some people have started wearing gloves.
But there are also a lot of people who don't really seem to have taken any measures to protect themselves. There are still pockets of resistance, and a lot of fatalistic reliance on God and religion to save people.
Some people have stopped hugging and shaking hands, such as members of the medical establishment who are so aware of how the virus is transmitted. But you also see people interacting much as they did before; children still play and fight, adults are still shaking hands and hugging.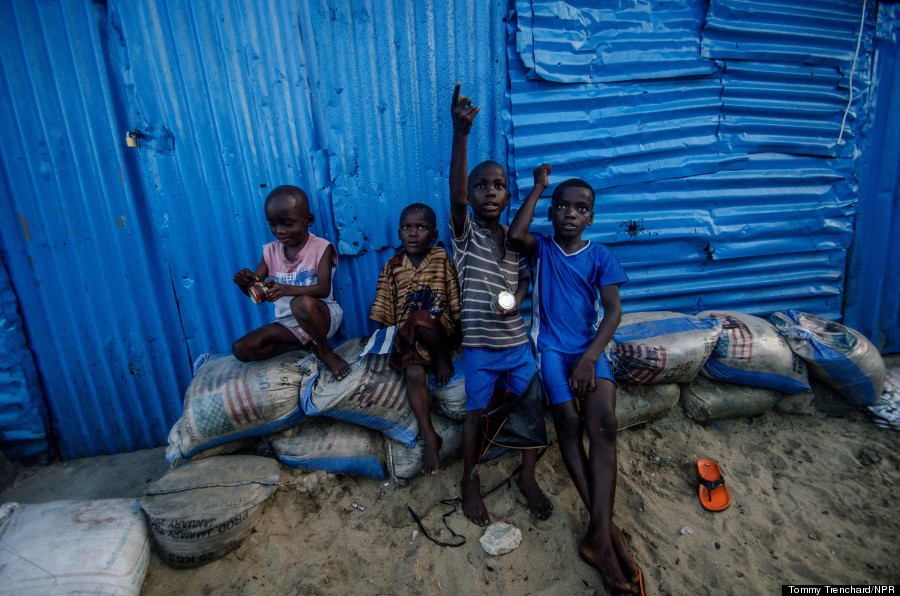 Children fly kites in the Ebola-hit slum of West Point, in Liberia's capital, Monrovia. Moments of normality continue, amid the chaos.
What is the general attitude toward treatment centers and trusting that the government actions are effective at curbing Ebola?
Again, you have a very mixed bag. And it's changing, thanks to a lot of hard work from awareness teams and outreach teams. However, many are still too afraid to check themselves into a hospital.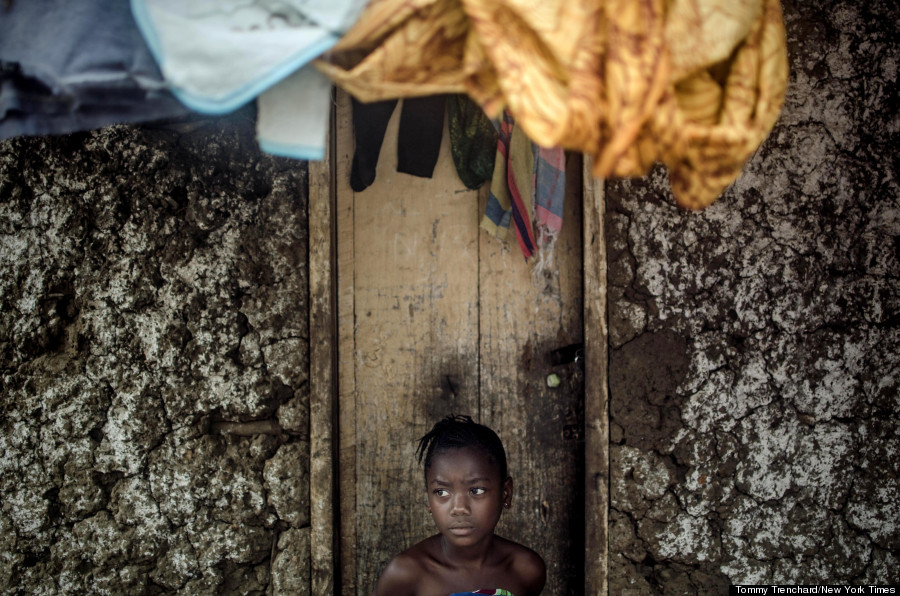 Messi Boa lost both parents and her grandmother to Ebola. Now she has nobody left to look after her. She lives with her sister in the hard-hit village of Njala Ngiema, in Sierra Leone.
What is one of the biggest misconceptions about the outbreak that you see perpetuated in the West?
To be honest, I think the overriding misconception is about how the disease could spread in a more developed nation. There was a lot of hype in the media awhile ago, and a lot of people still seem to see Ebola spreading in the U.S. as an actual risk. But with the right attitude and health system, it's actually a really hard disease to contract, which is what makes [the current outbreak] so sad.
I wish I could say the international interventions have raised the mood, but it really is generally still quite negative. Much of what the U.S. is sending will go to treating the virus, but really it's preventing it that's just as serious.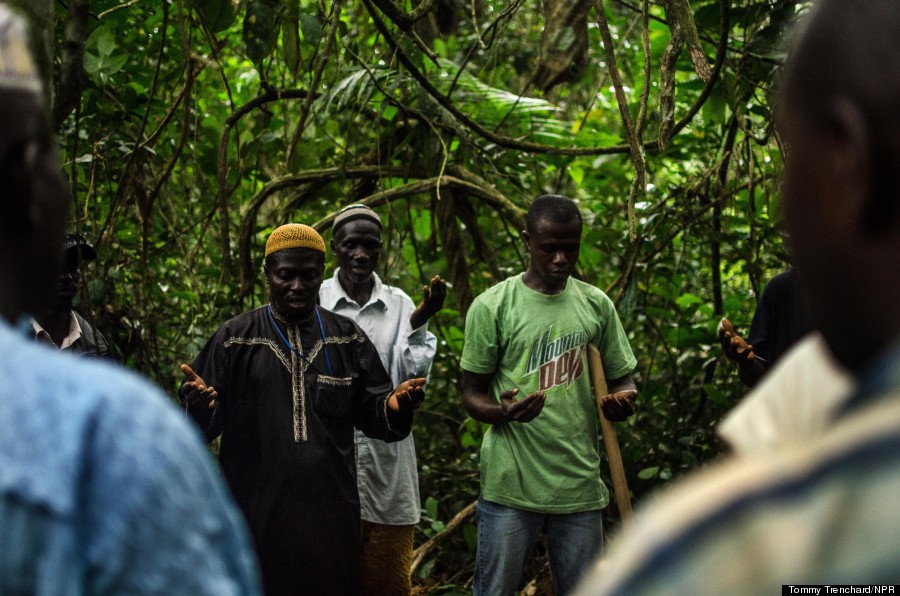 Men pray in the forest outside the remote Liberian village of Barkedu after a suspected Ebola victim is buried.
This interview has been edited for length and clarity. Additional research by Damon Dahlen.
This story is part of "Inside an Outbreak," a HuffPost series taking you to the front lines of the world's worst Ebola outbreak. For more information on how you can help, visit HuffPost Impact.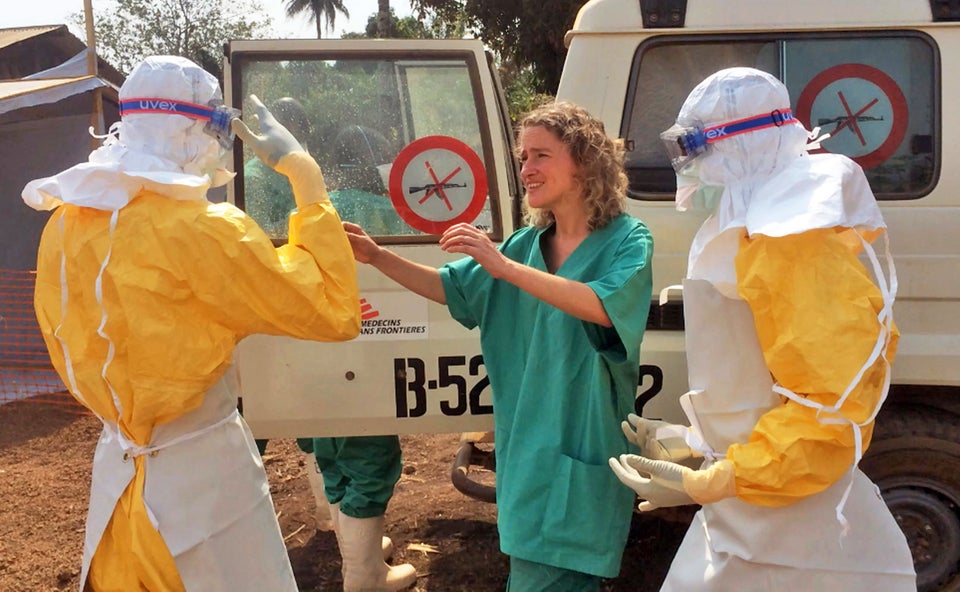 Ebola Outbreak
Popular in the Community