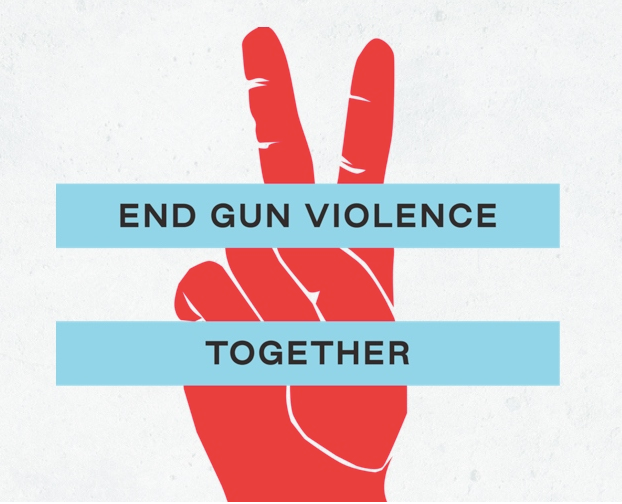 The venture, which was created less than two weeks after a deadly mass shooting at the Borderline Bar in Thousand Oaks, California, launched on Monday. Mycoskie told HuffPost that he conceived of the idea after receiving a call from his wife, Heather Lang, who was at their home near Thousand Oaks.
"She said, 'I'm not dropping our son off at school this morning, and I don't know if I ever will. We're not safe. Somebody's got to do something,'" he recalled. "It was a pretty emotional moment for us."
The Toms funds will go to organizations working to end gun violence in the U.S. by addressing issues such as urban crime, domestic violence, mental health and suicide. Campaign partners include: Moms Demand Action, The Black and Brown Gun Violence Prevention Consortium, March for Our Lives and Giffords: Courage to Fight Gun Violence.
The new campaign also joined forces with Winter Minisee, one of the student organizers of the National School Walkout to support gun control. Minisee, 17, said activism was one way for students who were too young to vote to participate in the political process.
"It's been frustrating for me to see politicians not take action on guns after the Parkland school shooting. But it has been inspiring to see so many people working to change things," Minisee told HuffPost.
A key focus of the Toms campaign will be to push for universal background checks for all gun purchases. The change would require a background check every time a gun was sold, including at gun shows, online and through other direct sales that currently allow buyers to duck the process.
Mycoskie appeared on "The Tonight Show" on Monday night to unveil the campaign, and host Jimmy Fallon used the site to send the first postcard:
Mycoskie told HuffPost that Toms customers were split between the Democratic and Republican parties.
"So this is an opportunity to work together in these divisive times," he said.
Toms was founded 12 years ago with a plan to donate a pair of shoes for each pair purchased as part of TOM's "One for One" program. The model was later expanded to providing safe water to communities as well as prescription eyeglasses, medical vision treatment or eye surgeries for children in need.
To date, the company has donated over 86 million pairs of shoes, 600,000 weeks of safe water as well as glasses or vision treatment to 600,000 children.
Support HuffPost
The Stakes Have Never Been Higher
Related
Popular in the Community