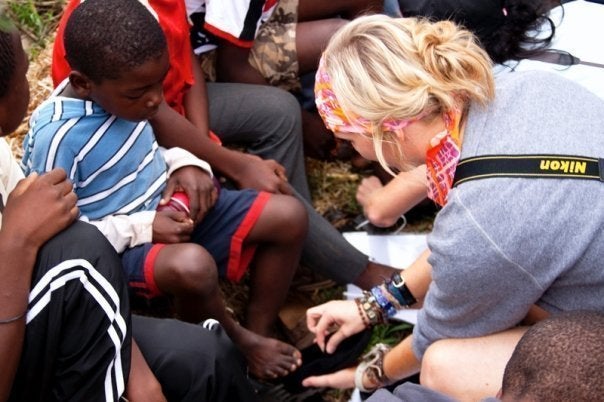 CBS Evening News recently profiled a TOMS shoe drop in Southern Ethiopia, where TOMS Shoes Founder and Chief Shoe Giver Blake Mycoskie spoke about his desire to stamp outpodoconiosis, a debilitating foot disease that is caused by walking barefoot in silica-heavy volcanic soil.
TOMS Shoes is working to prevent podoconiosis, which has already affected between half a million to a million Ethiopians, by providing needy children with durable footwear and by providing treatment to existing patients. A combination of proper footwear and hygiene can prevent the disease, and about 300,000 pairs of shoes are expected to be given away by the end of 2009.
TOMS is known for its social entrepreneurship and business model of giving away a pair of shoes to a child in need for every pair purchased.
Popular in the Community