As more newfangled beauty products hit the market, it seems women's skincare routines are expanding exponentially. In Korea, women commonly use upwards of 14 products a day. But amidst an overwhelming number of ambitious-sounding serums and creams and antioxidant-loaded oils, one product has seemingly fallen out of favor. Toner, once a critical step in a less-complicated beauty world, has now gotten a rap of being outdated -- at least when stacked up next to all the other action-packed options out there. While brands still sell plenty of it and others swear by it, ultimately, how necessary is toner?
"Toner is something I consider a second step of the cleansing process," says Dr. Alicia Zalka, a Yale-affiliated dermatologist. "The benefit is that, when used correctly, it can help remove excess oils and dead skin cells that may lurk on the face after washing. To some extent a toner can help other skin applications penetrate more rapidly. However, this can be the case when one puts a product on moist skin (water can do this). It is a well-known fact that moist skin can better absorb topical products than dry skin. That is why certain products, such as retinol, come with instructions to apply to skin that is dry to avoid irritation from 'over-penetration' so to speak."
Though the original concept of toner was introduced decades ago, the liquid product is often associated with images of acne-plagued teens swiping on Sea Breeze and other alcohol-laced astringents. Which leads us to wonder, who is toner's target audience, er skin type? "Toner products are more varied and diverse than ever," says Dr. Jennifer MacGregor, at Union Square Laser Dermatology in New York. "There are formulations with beta and alpha hydroxy acids (salicylic, glycolic) to exfoliate acne-prone skin, antioxidants like vitamin C and witch hazel, moisturizing toners with aloe and vitamin E, calming anti-inflammatory ingredients for sensitive skin and many with retinoids and other anti-aging compounds." Though both dermatologists agree that alcohol-based toners are too drying, even for those with oily complexions.
So the next time you ask yourself "Should I use toner?" know that the answer is two-fold. Dr. Zalka says that "toners are not necessary, but they can be a great adjunct to a skincare regimen for those that need help with oily skin or markedly plugged pores. My main use for toners are in my acne patients." Dr. MacGregor adds that "every person needs an individualized skincare regimen. Using a toner can be a nice way to add active ingredients like retinoids, antioxidants and exfoliants to your existing products."
Flip through the gallery below to see toners for specific skin types.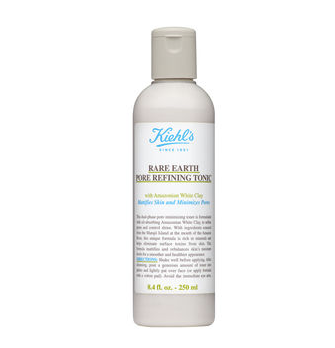 Toners By Skin Type