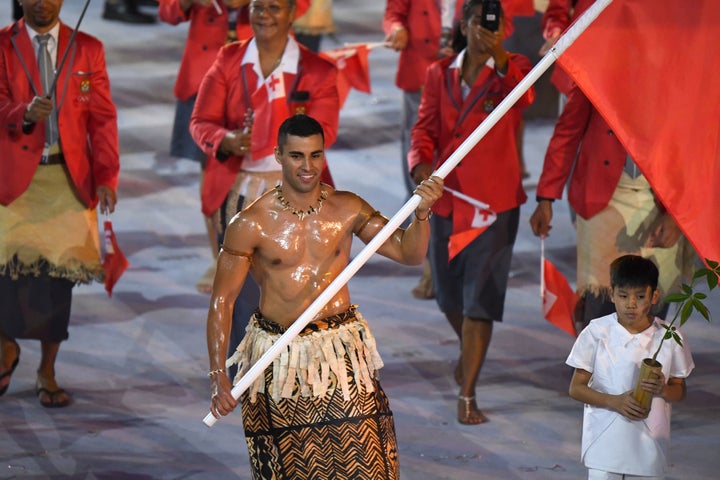 Tonga's Rio Olympics flag bearer, Pita Nikolas Taufatofua, stole the show at the opening ceremony when he appeared covered in a generous amount of oil.
Many swooned as the 32-year-old taekwondo athlete walked through the Parade of Nations. And they didn't hold back their feelings on social media for the heavily lathered Tongan.
It turns out Taufatofua knew exactly what he was doing when he walked into the spotlight ― dewy sparkle and all.
"When I was chosen as the flag bearer, I wanted to wear something very special to me," Taufatofua wrote on his Facebook page.
His ngatu (the decorated tapa cloth he wore) is from the Ha'apai islands and the kafa (his belt, made of coconut fibers) came from his late aunt, he said.
Taufatofua quoted Tēvita O. Ka'ili, an associate professor of cultural and indigenous anthropology at Brigham Young University–Hawaii, as he explained the importance of the coconut oil.
"Coconut oil is an integral part of indigenous Oceanian body adornment," Taufatofua wrote.
"Typically performers apply copious amounts of coconut oils on their body as a celebration of symmetry of the human body as well as a mark of ancestral identity."
The coconut also "has a romantic and mythical origin," Ka'ili continued.
The beautiful Oceanian goddess Hina, the sister of the demigod Maui, is at the heart of the origin of niu, coconut. In Oceanian mythology, the coconut plant was a gift from Hina's lover, Tuna (an eel), to Hina. The coconut is the tree of life for Oceanians ― we use every part of the plants for food, clothing, lashings, medicines, and adornments.
So, no, the Tongan Olympian didn't lather up just to become the next meme or be rubbed down by hosts of the "Today Show" (Although he didn't seem to mind that).
He did it to honor his ancestors and the people of Tonga.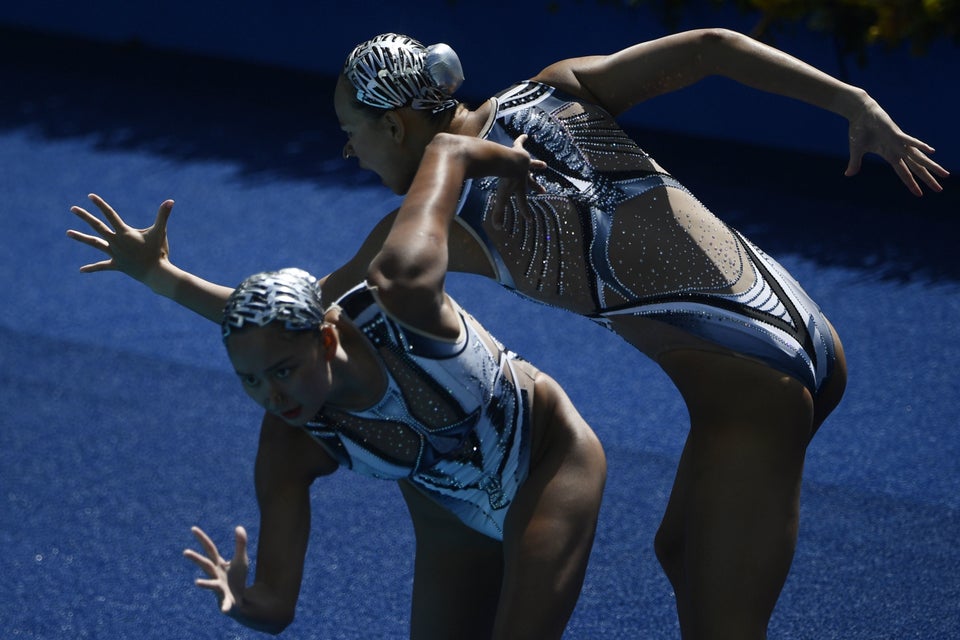 Synchronized Swimming At The Rio Olympics
Popular in the Community