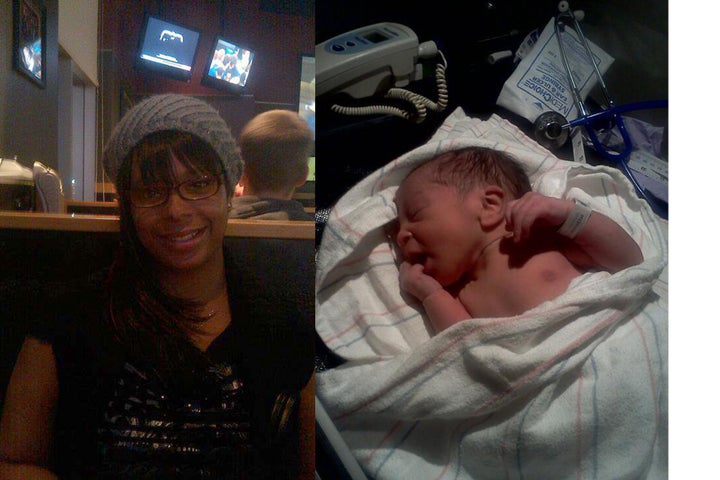 A Minnesota mother has been charged with accidentally killing her infant son, who allegedly suffocated when she rolled over him while she was drunk and asleep.
Toni Annette Medrano, 29, was charged this week with two counts of second-degree manslaughter, one charge for "culpable negligence creating unreasonable risk" and a second for "committing or attempting to commit a violation," the Star-Tribune reported.
Medrano apparently returned home on Nov. 21 after consuming a fifth of vodka and fell asleep with three-week-old Adrian placed between her and the back cushion of a couch. She told authorities she woke up and fed the baby some formula around 3 a.m., returned to sleep, and woke up three more times but did not leave the couch as her other children were preparing for school, according to the Pioneer Press. It was at 10:30 a.m. that she woke and realized Adrian was cold and purple.
While Medrano and her husband called 911 and attempted to revive the baby, he was pronounced dead on arrival at the local hospital. At 11 a.m. that morning, Medrano's blood alcohol content measured 0.11.
According to the criminal complaint filed by the Washington County attorney's office, the baby's father arrived home from work and told his drunk wife that "she should not lie on the couch with the baby as she could fall asleep and suffocate the baby," the Star-Tribune reported.
The official cause of death was ruled "asphyxia due to being laid upon while sleeping with an adult" by the Ramsey County Medical Examiner's office, according to CBS affiliate WCCO.
"Irrespective of the ultimate outcome in this matter, I hope that valuable lessons can be learned from these very tragic circumstances," Washington County Attorney Pete Orput told news outlets in a press release.
Calling all HuffPost superfans!
Sign up for membership to become a founding member and help shape HuffPost's next chapter
BEFORE YOU GO
PHOTO GALLERY
Toni Medrano