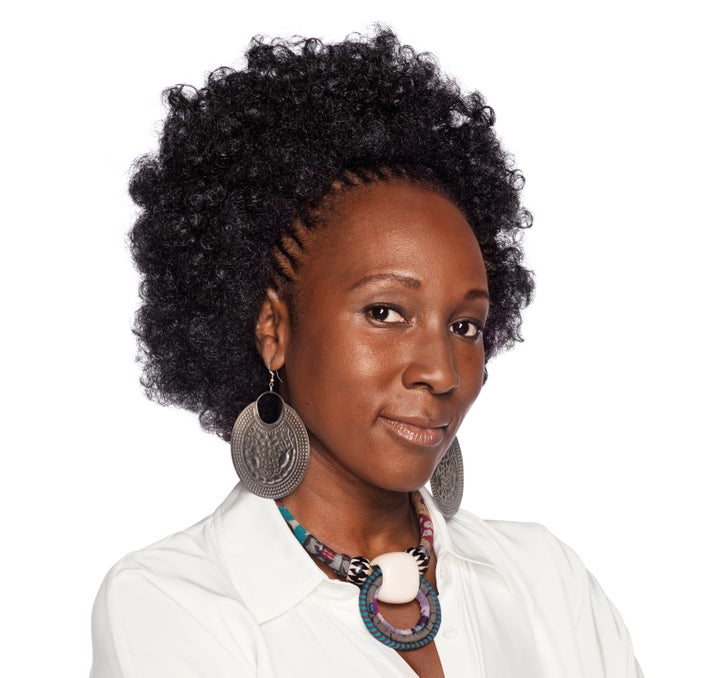 "We live in this celebrity culture where almost anybody can become famous. However, too often, the people who really need to be in the public eye are not there because they're too busy doing meaningful work. So girls and women miss out on opportunities for inspiration," Blackman says.
Through her work as the U.S. Hip Hop Cultural Envoy for the U.S. Department of State, Blackman tackles issues of bullying and self-image through hip hop and spoken word performances, an approach she says she was motivated to employ by her own mentors -- like Deborah Menkart, who planted the seeds on how to help refugee girls and women find their own voice, and her grandmother, who she says taught her to take pride in her dark complexion.
But growing up, Blackman says that although she was surrounded by good, loving people, she had little access to women who weren't afraid to dream big. "I think about my life and some of my friends, and if we had known of women who were running multimillion-dollar businesses, we might have had more inspiration to become business owners," she says. "We always had business ideas, but we weren't able to execute them until later in life."
Helping young girls get a head start is something Blackman says she's been focused on over the last two years, and she's been encouraging fellow hip hop artists to do the same.
As part of Dove's new campaign, "Women Who Should Be Famous," Blackman joins three trailblazers: Jane Chen, creator of a life-saving incubator; Melanie Matchett-Wood, a mathematician who at age 16 was the first American girl to make the U.S. International Mathematical Olympiad Team; and Lydia Villa-Komaroff, a molecular biologist who is one of the first Latina women to hold a Ph.D. from the Massachusetts Institute of Technology.
Here, actress Mandy Moore describes Blackman's life work -- using hip hop culture to encourage self-confidence and social change across the globe -- and the self-esteem issues she had to overcome.
WATCH
:
Tell us what real women you think should be famous in the comments section below.
CORRECTION: A previous version of this article stated that some 20,000 girls participated in the Girl Scouts 100th anniversary celebration. It was actually more than 250,000 that participated.
Popular in the Community