Toni Braxton's gynecologist gave a very interesting recommendation to the singer recently: Use it or lose it.
"My gynecologist told me, 'Toni, you need to start using your vagina more,'" the 47-year-old singer told the ladies of "The View" earlier this week.
"I said that out loud, didn't I?" she said, laughing. "I need to start dating. I've been divorced almost two years and I haven't really met anyone I've liked yet, so I haven't really been out there."
Braxton finalized her divorce from Keri Lewis in 2013, after 12 years of marriage and two sons.
Part of the reason she's remained single since then? Guys just aren't stepping up.
"You know, interestingly [guys] really don't approach me," Braxton told HuffPost Live's Nancy Redd. "They'll say 'hi,' or 'I love your work' or 'I'd love to get together some time' but they never really follow it through."
Related
Before You Go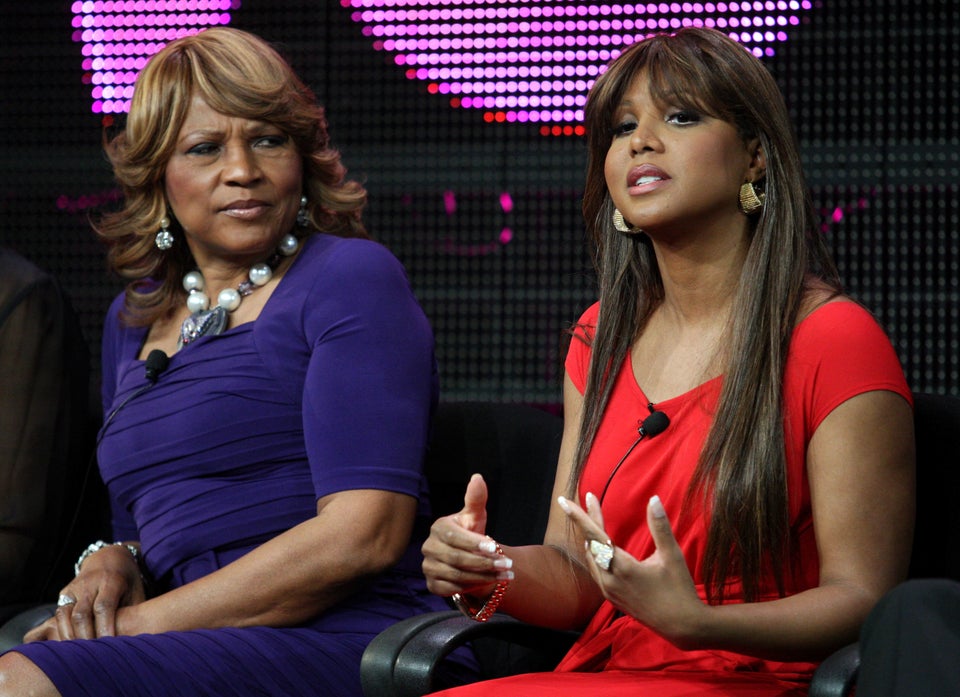 Toni Braxton Photos