From the street, the Caribbean Social Club is easy to miss. A glowing Corona Extra sign in the window is one of the only indicators for the presence of a bar or restaurant inside. Passing through the narrow corridor and into the space, the walls are covered with old photos and shelves holding baseball trophies, and a pool table sits at the center of the room. The beat of a cowbell keeps rhythm against the humming of more than 20 voices packed between the walls of the club.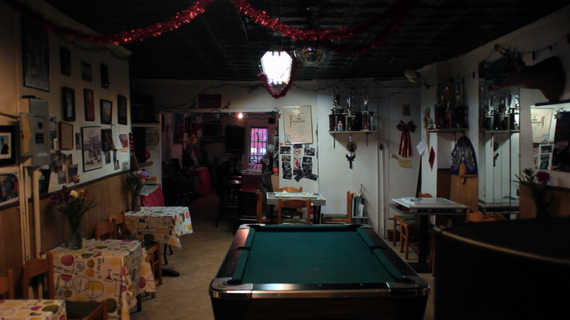 In the Southside of Williamsburg (Los Sures) you'll stumble upon full blocks of bars and restaurants spanning any cuisine or energy imaginable. Amid these emerging spaces, one gathering place stands apart, acting as a time capsule to the Southside's past and the subject of Beyza Boyacioglu and Sebastian Diaz's short documentary Tonita's.
Described by its filmmakers as "the last Puerto Rican social club of the neighborhood," Toñita's is seen as a touchstone and place of familiarity for many Latino residents in the midst of change in the Southside. Beyond a space to gather, the club preserves a history and a way of life that has proven difficult to find in Brooklyn and New York City.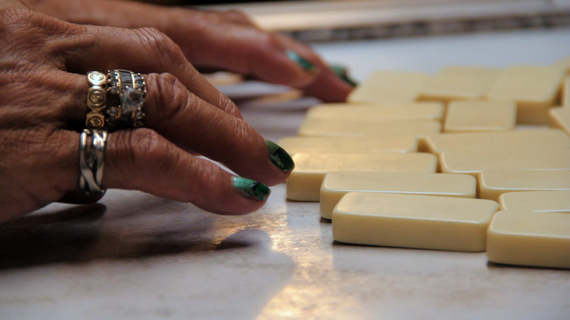 Among the film's many subjects, who speak of their personal connections to the club and to Los Sures, the direction of the film continuously circles back to its principle figure Maria Antonia Cay, affectionately called Toñita. As an elder of Los Sures and the owner of the social club, she carries the esteemed respect and admiration of the many who look to her as a generous friend and provider.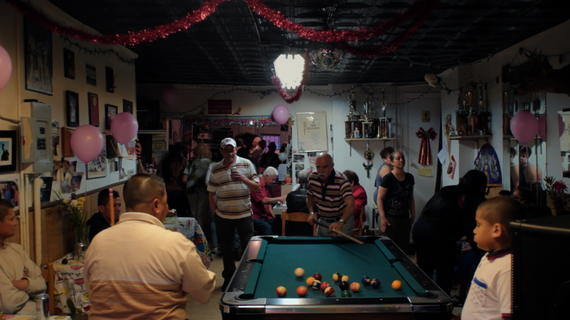 Alongside the club's free and lively environment, the film provides a critical look into a changing Williamsburg from the often unheard perspective of the past. Latino residents and frequenters of Toñita's comment on how the sudden upscaling of Williamsburg, starting on the North Side then moving into Los Sures, has caused what one subject in the film calls a "washing" of the neighborhood that has impacted the identity of the community and its residents.
Despite forces upon the neighborhood, the streets of Los Sures carry clear signifiers and nods to the Latino and boricua (Puerto Rican) culture that creates the distinctiveness of the neighborhood. Toñita's filmmakers, Sebastian and Beyza, are a testament to the attraction of Los Sures, not as it changes, but as it remains, bound to its culture and history. As outsiders to the community, who came to Toñita's by way of the local UnionDocs Center for Documentary Art, these two have built relationships and trust in the club, and in so doing offer a genuine look into an historic parcel of the community.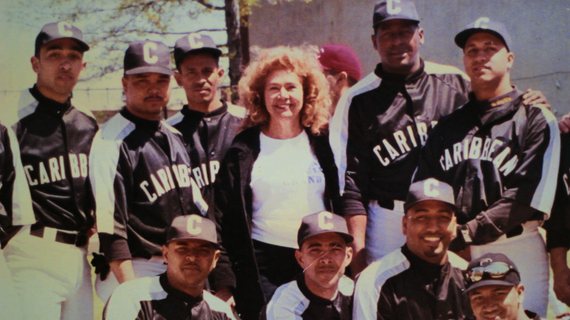 Toñita with 'Caribbean' baseball team [which the club used to sponsor]
Related
Popular in the Community