 The survey respondents didn't split along party lines either, Whiteboard Advisors said. The Washington-based consulting firm provided its results first to The Huffington Post.
Bennett resigned from his Florida post on Aug. 1, just days after the Associated Press reported the contents of emails from his stint as Indiana schools chief. The emails showed that Bennett had adjusted the latter state's school grading formula after an influential charter school, Christel House Academy, initially received a low grade.
Whiteboard Advisors, which specializes in school policy, sends a monthly survey to 50 to 75 anonymous insiders, including current and former senior staff from the U.S. Education Department, White House, Congress and think tanks. In the latest survey, it asked, "Should Tony Bennett have resigned?"
Precisely half answered yes, half answered no.
"The only person who can really ask that question is Tony Bennett himself," said Anne Hyslop, a New America Foundation education expert who broke down the statistics of the grade-changing scandal. "If he had said, all right, this is what happened in Indiana, we changed the grade of Christel House ... and [have] been very transparent about the changes that were made ... that would have been a way to explain his actions without resigning. On the other hand, maybe he felt this would detract from the reforms that were happening in Florida."
"I was surprised that it happened so quickly," Hyslop added. "It showed a lesson to be learned in terms of how you handle the politics of education reform as well as the policy."
The Washington insiders, who can leave anonymous comments, had a range of responses on the wisdom of Bennett's resignation. "Not sure. Only he knows what else is in his emails," one wrote.
"If he had stayed, this story would have even more legs than it does," another remarked.
"Few had confidence in him, as a result of this," a third commented. "Even more when one saw how his wife's company benefited from his office in Indiana." Bennett's wife works at a for-profit charter school company that was picked to help run Indianapolis' public schools.
Some suggested that Bennett had resigned under "a coordinated attack against [education] reformers," while another said a good-faith policy tweak that happened to help one notable charter school was "very clumsily executed." One insider wrote that the events simply reflect real world policy-making, and "not a gauzy Aaron Sorkin production." Another added that "there's more to the story than what happened in Indiana. Tony had created problems for himself in Florida."
Whiteboard also asked whether Bennett's resignation would affect the implementation of the Common Core State Standards, a set of learning goals adopted in some form by 47 states. Bennett is a big proponent of the initiative, which has stirred controversy among conservatives. Some respondents said the Common Core would likely be unaffected, while others thought Bennett's fall would be "very embarrassing" and unhelpful to other conservatives who support the effort.
Another summed it up this way: "People who don't like the Common Core will use it as ammunition, people who do will say it doesn't matter. We should be talking more honestly about the fact that no assessment or grading scheme is perfect."
But a whopping 75 percent worried that Florida's participation in a consortium designing tests aligned to the Common Core might be imperiled. "Governor [Rick] Scott seems to be looking for an exit and that's a lot easier with Bennett out of the picture," said one respondent.
Seventy-nine percent think that the controversy will have an "impact" on other states' policies for grading individual schools on an A to F scale.
Before You Go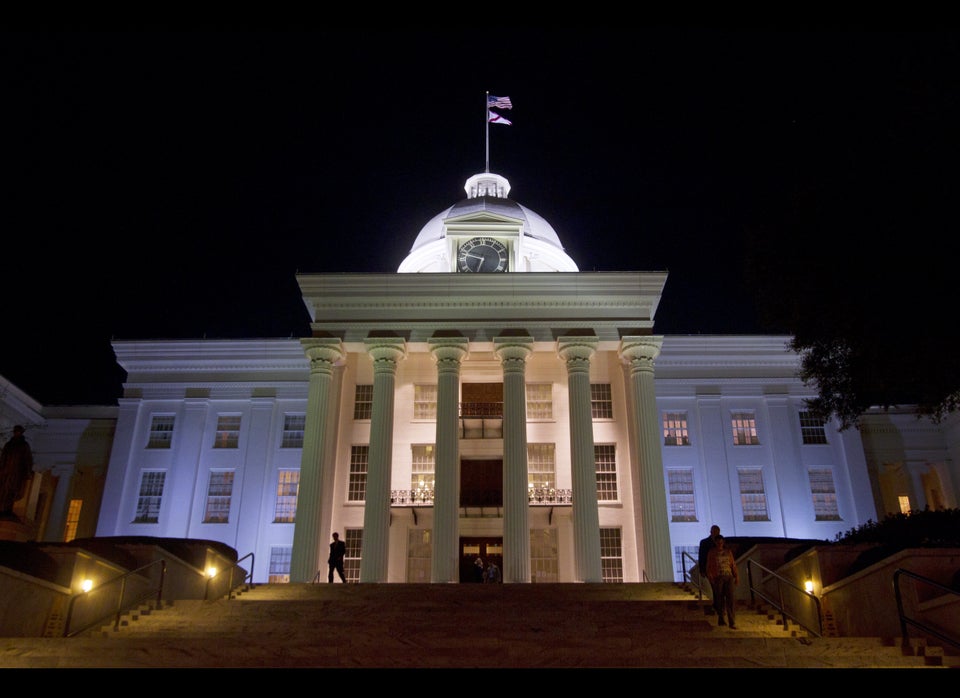 U.S. State Capitol Buildings
Popular in the Community