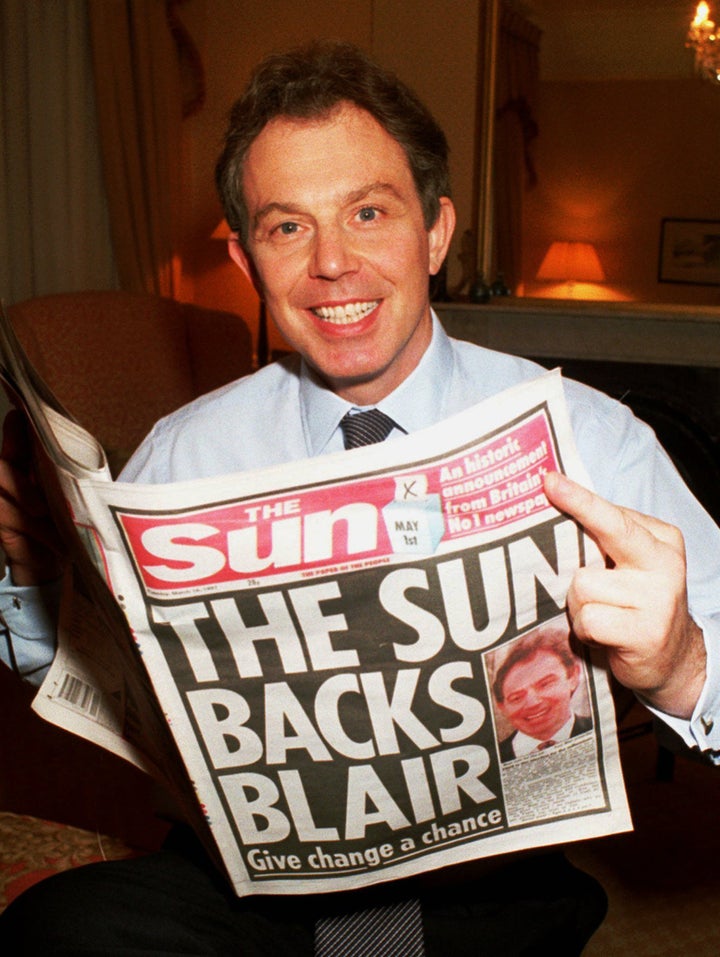 Former British Prime Minister Tony Blair is the godfather of one of Rupert Murdoch's daughters, according to an interview with Murdoch's wife Wendi Deng in Vogue UK.
Blair, along with Nicole Kidman and Hugh Jackman, was present when Murdoch's daughters, Grace and Chloe, were baptized on the banks of the Jordan river in 2010. The Vogue article says that he is Grace's godfather. She was born while he was still in office. The piece also describes him as "one of Murdoch's closest friends."
The admission is one of the clearest signs yet of the deeply close ties that Blair's Labour party cultivated with Murdoch after decades of poisonous relations. Top members in the party were convinced that Murdoch held the key to their electoral success, especially after 1992, when The Sun famously proclaimed that it had played a crucial role in Labour's shock loss to John Major. As Blair turned the party rightward, he also began a campaign to woo Murdoch. In the most infamous incident, he even flew to Australia in 1995 to attend a News Corp. conference. Blair's plan paid off when the Murdoch press endorsed Labour in 1997.
Even with all of that history, the news of the depth of Blair's relationship with Murdoch is still sure to cause controversy in the midst of the phone hacking scandal. The scandal first broke in 2006, while Blair was still the Prime Minister. Allies of Blair's successor, Gordon Brown, have claimed that he told Brown to back off any real investigation into phone hacking. (The current Labour leader, Ed Miliband, has sought to firmly distance himself from the Murdoch press.)
Blair himself was a reported victim of hacking. In June, he called the scandal "despicable."
The scandal shows no signs of slowing up. On Tuesday, top former staffers and executives at News International are set to testify to Parliament about new evidence surrounding the News of the World, the now-shuttered paper at the heart of the crisis.
Watch Blair discuss phone hacking:
Popular in the Community