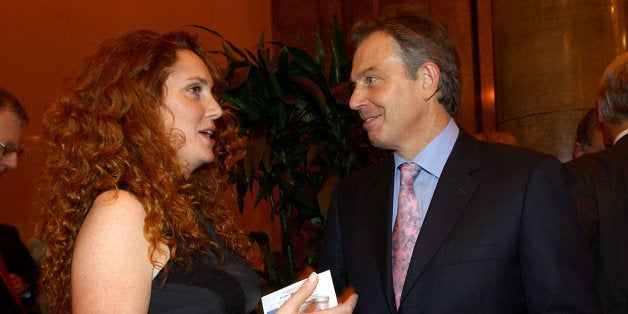 The phone hacking trial was offered yet more evidence on Wednesday of former British prime minister Tony Blair's unswerving devotion to Rupert Murdoch's media empire.
Eyebrows shot upwards in February when it was revealed that, back in 2011, Blair was offering soothing words of comfort and advice to Rebekah Brooks, Murdoch's trusted deputy and editor, at the height of the hacking crisis. This advice came at a time when Blair's Labour party was launching a full-throttled assault on Murdoch's media empire.
Brooks is now on trial, accused of sanctioning the widespread use of phone hacking, and every day has brought forth new examples of how deeply enmeshed Murdoch's media empire had become with the top echelons of British politics.
On Wednesday, the court read out text messages that Blair had sent to Brooks in 2011, offering to help her prepare for a forthcoming grilling before a parliamentary committee:
Always nice to have friends in high places. It does certainly raise questions about what actions Blair might have taken if the hacking scandal had exploded when he was still in government.
REAL LIFE. REAL NEWS. REAL VOICES.
Help us tell more of the stories that matter from voices that too often remain unheard.