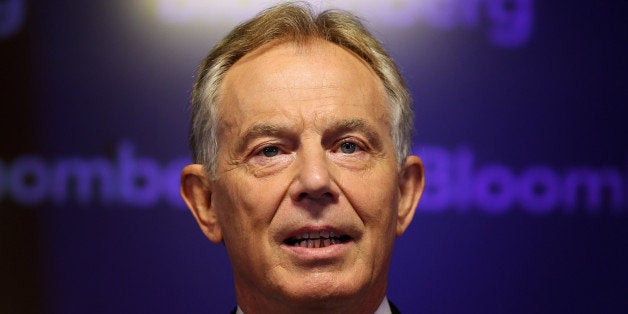 Former British Prime Minister Tony Blair has been tapped to become an advisor to Egyptian President Abdel Fattah El Sisi, the Guardian reported on Wednesday.
Blair will reportedly advise the administration on economic policy through a UAE-financed task force run by management consulting firm Strategy&. His spokesperson told The Guardian that he won't be getting paid for the role.
Sisi was elected president this year in a much contested election, after having played a crucial role in the ouster of Islamist president Mohamed Morsi last year.
In the wake of Morsi's fall, Egyptian authorities launched a months-long campaign cracking down on dissent in general, and protests of the Islamist Muslim Brotherhood movement in particular. In the past months, scores of demonstrators have been killed in clashes with police and thousands have been arrested. Hundreds of members of the Brotherhood have been sentenced to death in mass trials. Most recently, an Egyptian court sentenced several Al Jazeera journalists to seven years in jail.
"The fact is, the Muslim Brotherhood tried to take the country away from its basic values of hope and progress. The army have intervened, at the will of the people, but in order to take the country to the next stage of its development, which should be democratic. We should be supporting the new government in doing that."
REAL LIFE. REAL NEWS. REAL VOICES.
Help us tell more of the stories that matter from voices that too often remain unheard.