President Barack Obama's deputy national security adviser on Sunday dismissed comparisons between the ongoing campaign against the Islamic State and the United States' long wars in Iraq and Afghanistan.
"What we're doing is totally different," Tony Blinken told Chris Wallace on "Fox News Sunday." "We're not sending in tens of thousands of American troops on the ground."
As a loud critic of the Bush administration's war in Iraq, Obama has long sought to extract the U.S. from conflicts in the Middle East, rather than get involved in new ones. But starting in early August, he has authorized an escalating military campaign against the militant group, also called ISIS.
On Sunday, Wallace showed Blinken a clip of Obama speaking to the United Nations in 2013, declaring that al Qaeda had essentially been destroyed and heralding the withdrawal of U.S. troops from the region. Wallace asked Blinken, "How was the president so wrong?"
Blinken pushed back, claiming the president was "so right" and that the "core" of al Qaeda had been dismantled.
The difference this time, Blinken insisted, was that the U.S. would not get "bogged down" in a drawn-out conflict.
"What we're not going to do is fall into the al Qaeda trap of sending hundreds of thousands of Americans back," he said. "That's exactly what they want -- they want to bog us down, tie us down, and bleed us."
The president said at the start of the bombing campaign against ISIS that U.S. troops "do not and will not have a combat mission" against the Islamic State. On Sunday, House Speaker John Boehner criticized that declaration, saying U.S. troops would need to fight at some point.
"At the end of the day, I think it's going to take more than airstrikes to drive them out of there," Boehner said on ABC's "This Week" with George Stephanopoulos. "At some point, somebody's boots have to be on the ground."

Support HuffPost
The Stakes Have Never Been Higher
Before You Go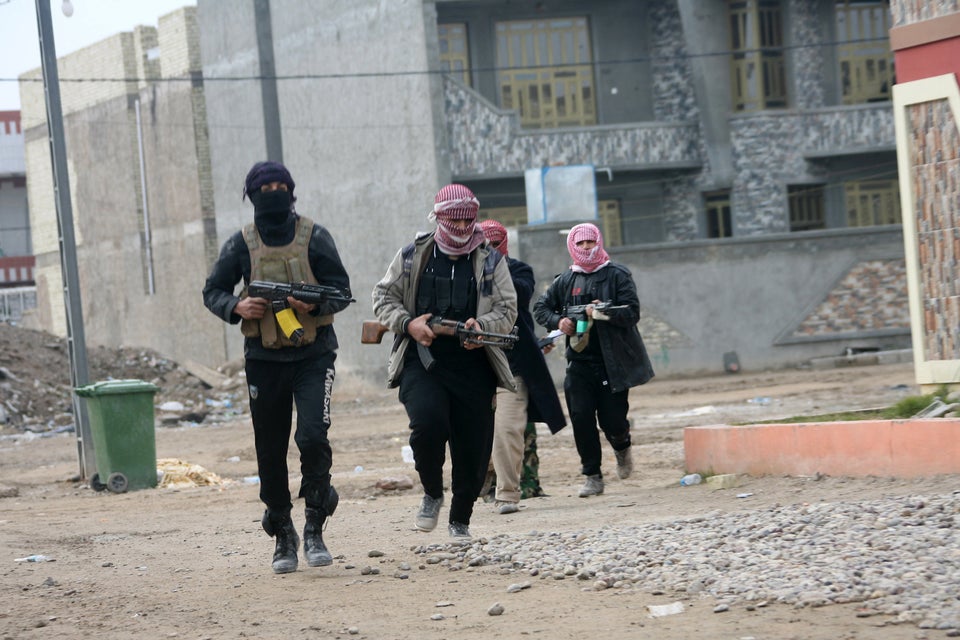 Clashes in Iraq
Popular in the Community