A California congressman says the manufacturer of Sriracha should relocate to his district rather than leaving the state altogether.
Huy Fong Foods, the maker of the popular hot sauce, was hit with a lawsuit last fall after residents near the Irwindale, Calif. factory complained of eye and throat irritation and headaches from the facility's chili pepper odor. In November, a Los Angeles judge ordered a "partial shutdown" of the factory on the grounds that the odor is "extremely annoying, irritating and offensive to the senses warranting consideration as a public nuisance." And in December, Huy Fong was ordered to hold its sauces for 30 days before shipping.
Last week, Irwindale's city council officially declared the factory a public nuisance and gave it 90 days to eliminate the offending odors. The decision has led the manufacturer to consider moving the factory.
"I have had the bad luck to move into a city with a government that acts like a local king," founder David Tran told the Los Angeles Times. "I don't want to sit here and wait to die."
Rep. Tony Cardenas (D-Calif.), who represents part of Southern California's San Fernando Valley, wrote to Huy Fong President William Tran on Wednesday to propose a way out of the company's legal troubles.
"By now, you may have been directly contacted by individual states to move your business there," he wrote in the open letter. "But why move thousands of miles, when you can keep jobs in California, the state you founded your successful company in?"
According to The Hill, Cardenas said his office "can be helpful in facilitating conversations."
"If relocation is the only viable option, I ask that you consider moving your facility to the San Fernando Valley. The San Fernando Valley has plenty of manufacturing zones, especially in the 29th Congressional District," he wrote.
Cardenas later tweeted about his efforts:
Cardenas may face stiff competition from some of his congressional colleagues.
Rep. Jason Villalba (R-Texas) has made repeated attempts to lure the hot sauce manufacturer to the Lone Star State. His efforts appeared to pay off this week when Villabla said he's been invited to set up a meeting with Tran "as soon as possible." And as the Los Angeles Times reports, officials from Alabama, Pennsylvania, Louisiana, Kansas, Ohio, Georgia, Iowa, Arizona, New Mexico and West Virginia have all courted Huy Fong.
Before You Go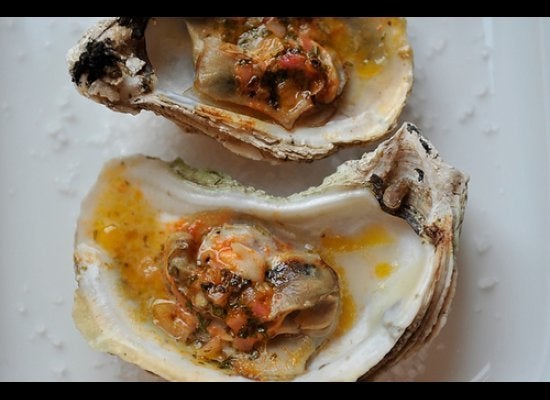 11 Reasons Why We Can Never Get Enough Sriracha
Popular in the Community