Tony Clark was a 20-year-old minor leaguer when he walked into the Negro Leagues exhibit at the Baseball Hall of Fame in Cooperstown, New York. He made the drive from nearby Niagara Falls, where he had an off day from practice in the Single-A New York-Penn League. For hours, he soaked up the history of his sport -- and of men who, like him, were black and, unlike him, would never have the opportunity to play Major League Baseball.
Three years later, the Detroit Tigers summoned Clark to the big leagues for the first time. He made his debut on Sept. 3, 1995 -- a tumultuous time for baseball. Just 13 months prior, baseball players had launched a high-stakes strike that resulted in the cancellation of the World Series. The league Clark entered was still grappling with the reputational damage done by the 232-day dispute, which at the time was the longest in American professional sports history.
While the strike rocked the game, it ended with a victory for the players, who staved off owners' demand of a cap on salaries. So while Clark and his teammates heard boos from resentful fans each time they took the field, they were also united in their resolve to protect hard-won labor victories.
The lessons of that fight rubbed off on the young rookie, and two decades later, Clark, now 43, has been handed the task of protecting those gains. Seven years after his playing career ended, Clark is the executive director of the Major League Baseball Players Association. He is the first former player to hold that role in the union's modern history, and the first African-American to ever lead baseball's labor arm. Ask him how he got to the corner office that overlooks Madison Avenue in midtown Manhattan, and he points to that afternoon in the museum and those first days in a post-strike MLB clubhouse.
"Our game has been around for a long time," Clark says. "I learned very early why I had the opportunity I did, and wrapped in there was the responsibility I had to leave the game better than it was left to me."
Clark took over the union at a crucial, albeit far less turbulent, time in baseball's history. The sport has not had a work stoppage since the strike ended in 1995, and there are now players on Major League rosters that were still newborns when spring training resumed that year. This period of labor peace will be tested again this season, as Clark, his union and Major League Baseball return to the negotiating table ahead of the expiration of the current collective bargaining agreement on Dec. 1.
Clark will be one of the central figures in that drama -- or lack thereof, if everything goes to plan.
The 6-foot-7 former first baseman who is now, undoubtedly, one of baseball's most powerful figures, is charged with forging the deal that will govern players and the game for at least the next half-decade. It is an opportunity for Clark to reshape the future of the sport in his own image.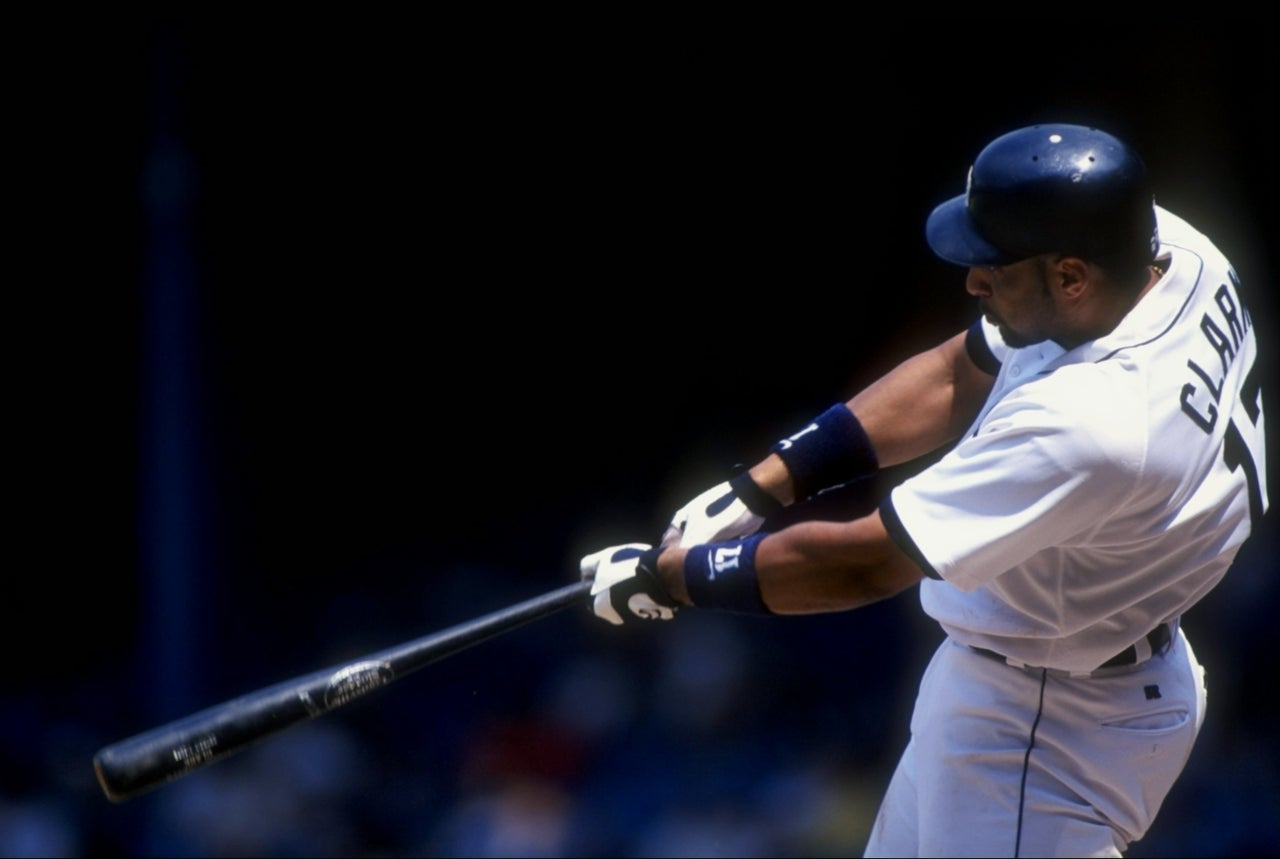 Clark retired in 2009 as a .262 career hitter who finished with 251 home runs in 15 seasons. He played for six teams and was named an All Star in 2001. His cleats hung up, he envisioned a life in which fatherhood and the golf course were now his biggest sources of stress. Then, Michael Weiner called.
Weiner, who had become the MLBPA's executive director earlier in 2009, was preparing the union for its next round of negotiations in 2011 and wanted Clark, who had served as a union representative for most of his playing career, by his side.
At the time, Clark was working as an analyst on MLB TV and various radio programs. He had a few coaching offers. He worried that the union would require the type of long hours and frequent travel he'd just left behind. He told Weiner he'd consider it, and mulled the offer for months.
Clark became a union representative early in his career because he "wanted a voice in the rules that were going to govern my career," he says. Over time, he realized that the job came with a responsibility to the history of the union and the game, and an opportunity to shape its future for players that would come after him. Clark, who repeatedly returns to words like "responsibility," "opportunity," and "fraternity" when describing his approach to union matters, couldn't resist the chance to have a key role in its future.
"The truth was that, for me, in order to make a difference with the active guys, the inactive guys and the guys who were coming next, this was the opportunity to do that," Clark says. "To make a difference was the endgame for me."
After four months, he called Weiner and accepted the position.
As the director of player services, Clark served as the union's chief liaison to its members and regularly interacted with players to keep up with their concerns. That made him an integral part of Weiner's negotiating team, and by 2013, he was promoted to deputy executive director.
Weiner's death in November 2013 -- he'd been diagnosed with an inoperable brain tumor a year earlier -- left the union in need of an elected leader to carry them through the end of the bargaining agreement, and begin negotiations on a new one. A month later, the players turned to Clark, overwhelmingly electing him as Weiner's successor.
There is no stronger union in American sports than the MLBPA, which will celebrate its 50th anniversary during the 2016 season. There have been union efforts in baseball almost since the sport's beginning, but the MLBPA as it exists now was born in 1966. That year, players made Marvin Miller, a Brooklyn-born economist and a former negotiator for the United Steelworkers, their first executive director, a move that immediately began to reshape the sport.
Miller, who preached from the beginning that the union's job was to provide an "adversary" to owners, negotiated the league's first collective bargaining agreement in 1968, winning higher minimum salaries and the establishment of health and pension programs that even today are stronger than those in other sports. He led the first players' strike in baseball history in 1972, then helped players win free agency three years later.
After the short-lived tenure of former federal labor mediator Ken Moffett, fiery labor lawyer Donald Fehr took over in 1983 and helped players successfully defeat owners in federal court in three separate collusion cases before the 1994 strike. Weiner was a labor lawyer who served as the union's general counsel under Fehr before assuming the executive director's role. Though Weiner's tenure never featured a work stoppage, he went to battle with MLB over drug-related suspensions and constantly reminded players that "owners' desires have not changed. They want to pay players as little as possible and control their services as long as possible."
Clark's pedigree differs from his predecessors', but he doesn't believe that affects his approach to the union or to its upcoming negotiations.
"My perspective is different, my background is different, my experiences are different," Clark says. "The commitment is the same."
As a player representative, a position he first held with the Tigers in 1999, Clark was on the front lines of negotiations in 2002, when players and owners came within hours of another work stoppage before striking a deal. Clark was an association representative, the highest union position active players can occupy, during the 2006 negotiations, and he helped Weiner negotiate the 2011 bargaining agreement.
That has given Clark a wealth of experience at the bargaining table, and his time as both a player and a union employee also helped him forge relationships with those who will sit on the other side of that table this year. Clark and MLB Commissioner Rob Manfred, for instance, have known each other for more than 13 years.
"We have a long and positive relationship dating to when he was a player rep," says Manfred, who lauded Clark's "commitment" to both the game and the issues that affect his players.
"I've always regarded him as a positive force at the table," he says. "The MLBPA has always been a player-driven organization no matter who the chief spokesperson was. It's a real tribute to Tony that players had this level of confidence in him."
Those who have worked next to Clark describe him similarly.
"Tony was always that guy [to say], 'We want what's fair.' He didn't believe in, 'We're gonna give you this if we get this,'" says Ray King, a retired Major League relief pitcher who served as an association representative alongside Clark in 2006.
Clark, King says, would remind players of former St. Louis Cardinals outfielder Curt Flood's fight for free agency, the battles the union waged to secure better salaries and benefits for players, and their duty to the players that would follow them. His mentality was, "'we don't want to take any regressions back ... We want to push forward,'" King says. "He wanted the best thing for players coming up tomorrow, and also for the players that played yesterday."
"While his most immediate job may be to negotiate a new labor deal, Clark also wants to help reshape baseball's racial landscape."
African-American players held more than 15 percent of Major League roster spots when Clark made his debut in 1995. Baseball today is more diverse than it ever has been, thanks in part to the continued rise of Latino players. But fewer and fewer African-Americans are reaching its top levels -- they made up just 8.3 percent of roster spots on opening day 2015. There are only two African-American managers in MLB. Arizona's Dave Stewart is the league's only black general manager.
While his most immediate job may be to negotiate a new labor deal, Clark also wants to help reshape baseball's racial landscape.
"I'm not naive to the fact that as a minority, as an African-American, as a black man, there are responsibilities that I have," he says. "I understand the responsibility I have in representing our fraternity. And I also understand and appreciate the responsibility I have to a much larger cause because of all those who have laid the groundwork both as a player and in our communities for me to have the opportunity that I have."
Clark has already pursued that priority since assuming his current office, and has worked alongside the very people with whom he'll negotiate a new labor deal to do so. Last July, MLB and the MLBPA announced the creation of a $30 million joint initiative focused on bolstering youth baseball programs across the U.S. and Canada. One of its marquee components was a two-week development program for hundreds of minority players.
"There are a number of things that, if both sides commit to them, have an opportunity to effect positive change that will help toward moving the industry as a whole forward," Clark says. "Not just professionally. Top to bottom."
Clark says he wants to fuse together "moving pieces" of baseball's diversity efforts -- existing marketing, development and education programs -- and he's excited about the joint youth initiative's potential to do that. He's heartened by programs he's visited, like a league in Baltimore that is home to hundreds of young black players, but he wants to find a way to link them to each other.
"You lay that foundation, you build on top of that foundation, you create a network of programming ... and before you know it you've got a coordinated effort and commitment ... to build something special," Clark says.
"That's something that hasn't happened yet," he continues. "But I like to think we're pointing in that direction."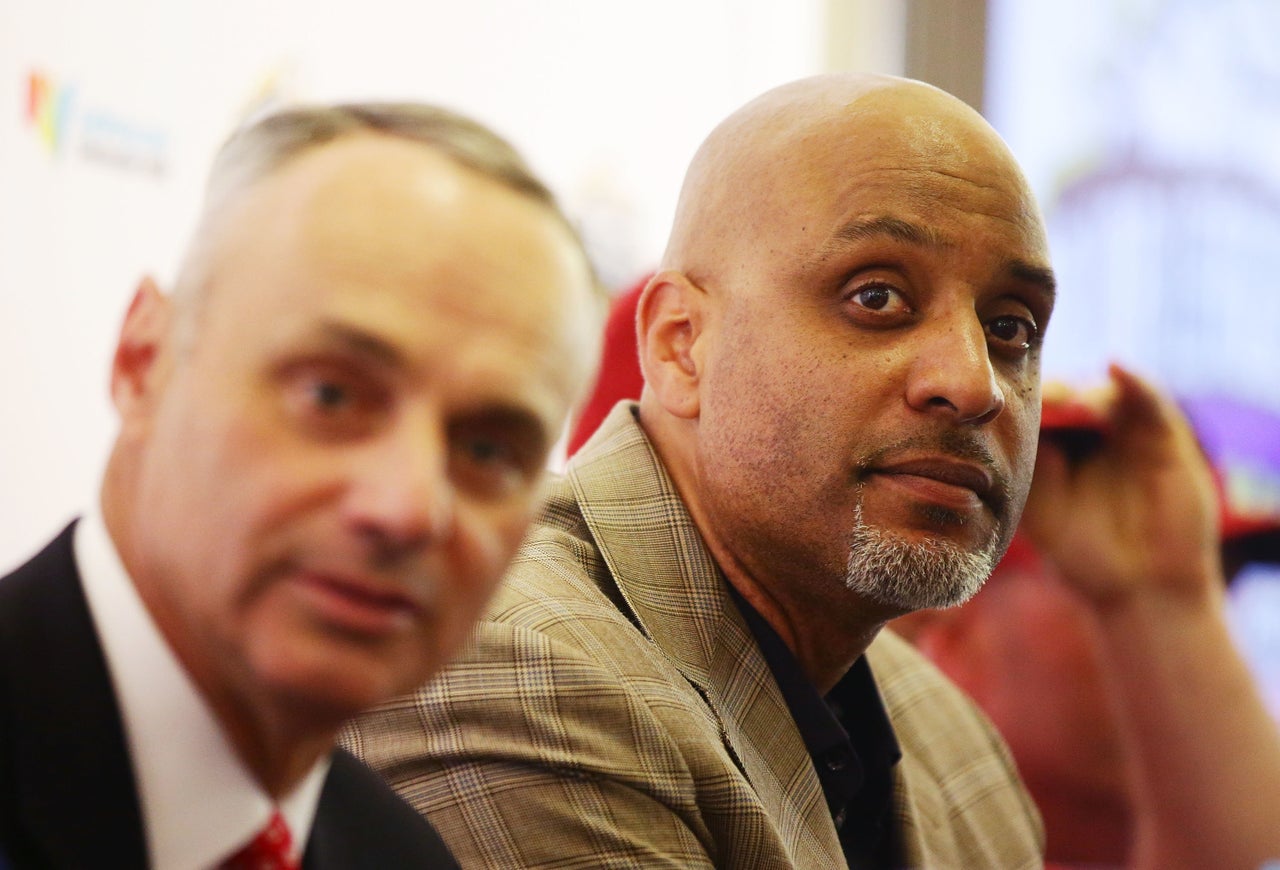 The first order of business, though, remains negotiating a new bargaining agreement.
Baseball is two decades removed from its days of constant labor strife, and an era of economic prosperity that can trace its roots to the earliest days of Clark's Major League career has inspired widespread confidence that this round of negotiations will go smoothly. Baseball's revenues neared $9.5 billion last season. Salaries have grown, and the league's 30 teams handed out more than $2 billion in free agent contracts this winter.
There is no apparent issue threatening negotiations from the start the way a salary cap, drug testing or contraction have in the past, and Clark dismissed one issue that has caused concern in the baseball media: that player salaries aren't growing fast enough. Those projections, some of which have shown players' share of baseball revenues dropping below 40 percent, are based on incomplete data, Clark says.
"The rights that currently exist in the collective bargaining agreement afford all those involved the opportunity to maximize your earning potential, on both sides of the equation," he says. "That system has worked well."
But Clark knows from his own experience that small, intricate issues can pose their own problems. Recently, he has raised concerns that numerous notable players still hadn't signed new contracts before spring training opened last week. Potential changes to the amateur draft, how teams acquire international players, revenue sharing and even the length of the schedule could all crop up at the bargaining table too.
Clark will spend most of March visiting spring training sites in Florida and Arizona, where he'll have a final chance to meet with players from all 30 teams before the regular season begins in April. The hope, of course, is to build the foundation for another clean round of negotiations. A quarter-century of labor peace would be quite a milestone, Clark concedes. And yet, the union leader who made his Major League debut just a year after baseball players walked off the field remains guided by one of Weiner's favorite sayings.
"Labor peace is not the goal of the negotiation," Clark says. "A fair and equitable deal is."
Before You Go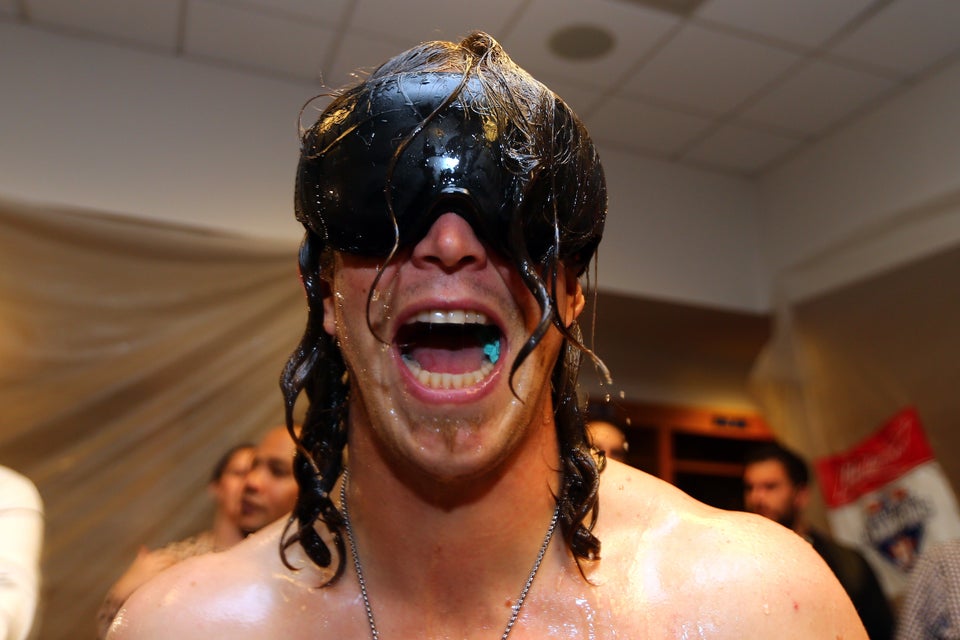 2015 MLB Playoffs Celebrations
Popular in the Community