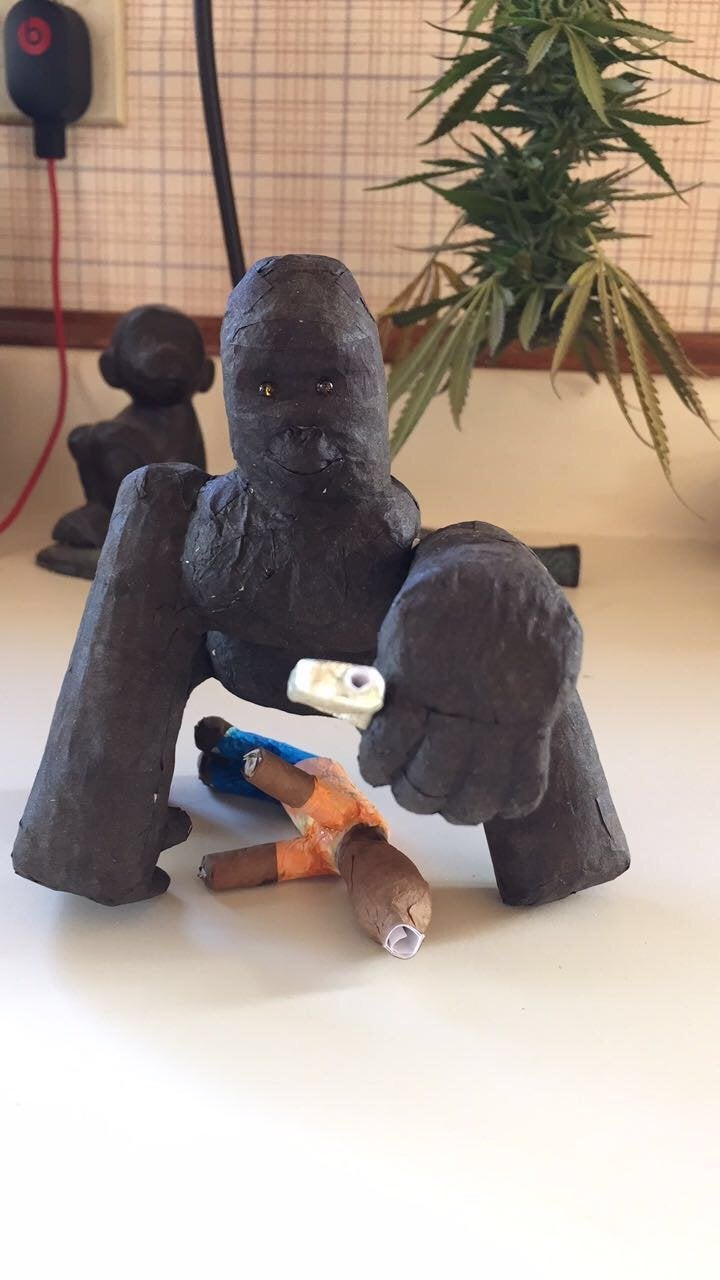 What if you rolled a joint with so much personal meaning that smoking it just felt wrong?
That's how professional joint roller Tony Greenhand feels about his latest tokeable creation: A joint designed to look like Harambe the gorilla.
The 26-year-old Greenhand was recently commissioned to make the "doobie-us" Harambe tribute by Cannabend, a smoke shop/ dispensary in Bend, Oregon.
"There's three ounces of pot in it. About $500 worth of Durban Poison," he told HuffPost. 
Greenhand spent a week on the ganja gorilla, and even added a smokeable version of the 3-year-old child who slipped into Harambe's cage at the Cincinnati Zoo.
The challenge, he said, was getting a message that's as strong as the marijuana inside.
"I wanted Harambe to look innocent, as if he's defending the child," Greenhand said. 
Greenhand charges up to $10,000 for his elaborately designed joints, and they are usually happily smoked by his cannabis-loving customers.
But that won't happen with Harambe.
"After I finished making it, there was so much symbolism connected with Harambe that I told Cannabend, 'We shouldn't smoke it,'" he said.
Instead, Greenhand's gorilla joint will be put on display behind glass.
"It should last for at least five years without degrading," he said.
Greenhand's tribute is already starting to attract visitors to the weed shop and that pleases him.
"I think it's good for people to see it in its natural habitat," he said.
You can see Greenhand's work here and also below.
REAL LIFE. REAL NEWS. REAL VOICES.
Help us tell more of the stories that matter from voices that too often remain unheard.
BEFORE YOU GO
PHOTO GALLERY
Marijuana Porn