Beloved by many but watched by few, "Arrested Development" was resurrected by Netflix in 2013, seven years after Fox pulled the plug on the criminally low-rated sitcom. Where were you then, America?!
But the fourth season of the cult series -- the first on the streaming service -- provoked a mixed response, due largely to its frustrating narrative structure. Each episode centered around a single character, severely decreasing the amount of big family scenes, which remain some of the strongest in the series' history. (The chicken dance, anyone?)
We sat down recently with actor Tony Hale, who plays Byron "Buster" Bluth, the baby of the Bluth family, to discuss what's in store for the series fifth season, his all-time favorite Buster scene and how the Bluths will be more united than ever.
Once described as "odd and alienating" in our all-time favorite episode, "Public Relations," Buster quickly made his mark, participating in some of the series' most memorable gags like Motherboy XXX ("Operation: Hot Mother"), a violent tangle with a carnivorous seal and, of course, his love affair with Liza Minnelli's character, Lucille 2.
Busy schedules were an obstacle to filming in the fourth season, Hale said.
"It was really tough to pull everybody together for the fourth season, so I know [series creator Mitchell Hurwitz] has said that he wants to have a lot more ensemble scenes where everybody is together," Hale told The Huffington Post. "That's a goal of theirs."
Thank you, Buster, for quieting the worries of this "Arrested Development" fanatic.
At least 17 more episodes of the show will air before the Bluths take their final bow, executive producer Brian Glazer confirmed last year.
The new season will be structured like a serialized mystery surrounding the murder of Minnelli's character Lucille Austero in the vein of true crime docs like "Making a Murderer" or "The Jinx." Hurwitz also revealed that Donald Trump will get a few knocks, considering the fourth season's absurdist border plot became a political reality thanks to the GOP front-runner.
"What I appreciate about it is that there's no formula it fits. It's always a surprise," Hale said. On the show's return for a fifth season, he added, "Any chance we have, we cannot get there fast enough."
Hale said these "surprises" are what keeps it exciting as an actor, never knowing what kind of trouble Buster will stumble into. That is, if he's ever seen or heard.
"I do remember going up to Mitch Hurwitz and having an idea once what if Buster was on 'Dancing with the Stars,'" Hale said. "He was like, 'Oh, that's funny, but I think I'm going to have a seal bite off your hand.'"
Um, raise your hand (sorry, too soon?) if you'd watch Buster beat out some dancing D-listers for that Mirrorball trophy.
Buster's amputation at sea might be his most memorable scene, but Hale remembers one other that stands out.
"My favorite scene of all is when Jeffrey [Tambor] and Jason [Bateman] are having a conversation and you don't realize Buster is there," he said."The camera pans, and then you see him. I want more of that. People talking about Buster and he's just right in the corner not even aware of it."
"I also loved any time that Buster would be creative [saying] 'Hey, step brother' or 'Hey, father uncle,'" Hale added.
Whatever happens next, the two-time Emmy winner said he can't wait for the story to continue, especially considering the prospect of sharing more scenes with his uproarious cast members.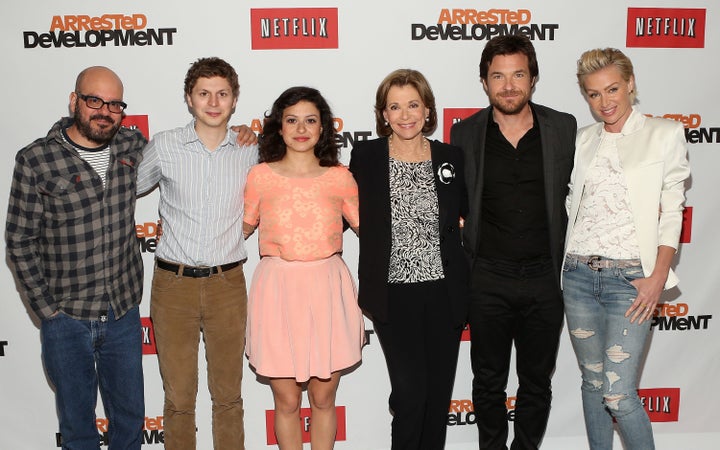 Since the show first aired, many of the series' stars have become some of the most in-demand comedians and actors in the game. Michael Cera and Jason Bateman headlined big-budget Hollywood comedies after the show ended, while Jeffrey Tambor surprised everyone with his tour-de-force performance as Maura on "Transparent."
We asked Hale to describe each of his cast members in one word, and here's what he had to say.
(Disclaimer: Alia Shawkat didn't make the list because an interviewer who shall not be named got too excited telling a story about how he sat behind the actress during a performance of "Spring Awakening" and stared at the back of her head for two hours. Our deepest apologies, Lea Michele!)
Jason Bateman: "'The Gift' I just saw it. He was fantastic."
Will Arnett: "Voice. He's got a resonance that actors would kill for."
Portia de Rossi: "Horses. She loves riding horses."
Jessica Walter: "Timing. Because she can do it like no one else."
Jeffrey Tambor: "Experience."
Michael Cera: "Kindness."
Netflix hasn't announced a premiere date for the much-anticipated fifth season, but executive producer Grazer said that production will start in January or February of 2016 and new episodes would debut around four months after shooting starts. Translation: the new season should be ready to go by spring or summer.
In the meantime, you can catch Hale on HBO's hit "Veep" as Gary Walsh, Vice President Selina Myer's personal aide. The fifth season launches April 24 and promises to be even more chaotic than the last, if that's even possible.
Hale also recently partnered with Subway on #SaveLunchBreak, a campaign that encourages people "to get out of the office and back to their lunch breaks." In the three videos conceived and written by Hale and friend Bryan Belknap, the patron saint of lunch breaks puts his comedic talents to good use, doing just about anything to make hungry workers pick up a sandwich (turkey is Hale's favorite, by the way.)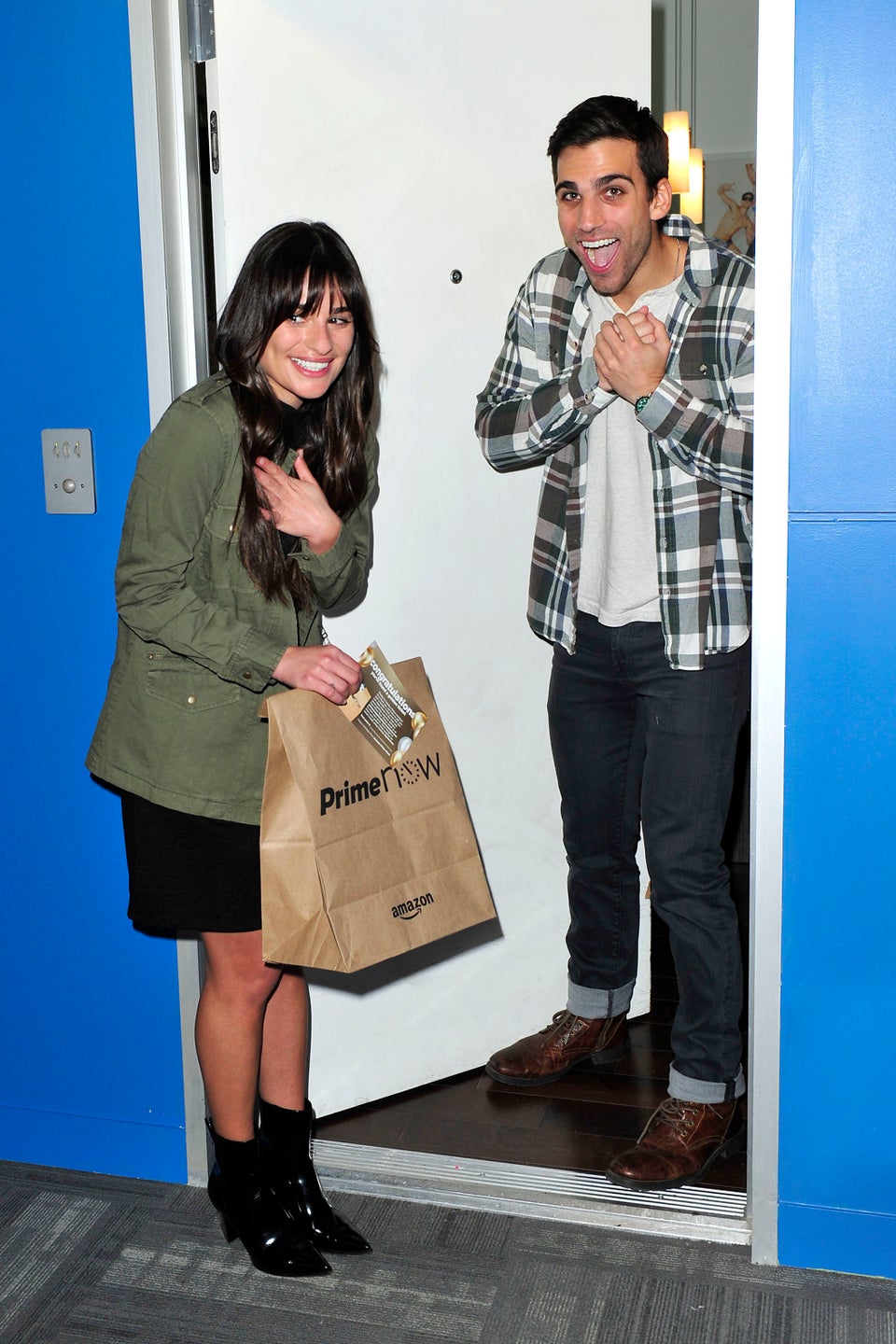 Celebrity News & Photos
Popular in the Community