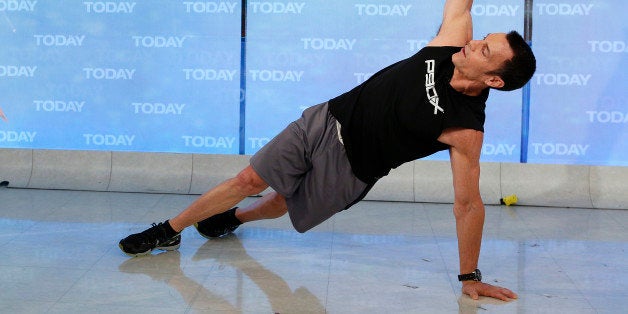 If you pass Tony Horton on the street, say hi. He considers you a friend.
"I never, ever get tired of having people come up to me," the P90X fitness guru says. "If you've done my program and you have something to say -- you have a before and after picture -– you are instantly a bud. Absolutely."
During a roundtable discussion at the National Press Club in Washington, D.C., last week, Horton, 55, treated about 10 health and fitness bloggers like they were old buddies. He poured water for the group ahead of time, teasing that he was only doing so if they promised to "tweet nice things" about him.
Horton didn't need to do much convincing -– as one blogger reminded him, he has a cult following that stretches around the globe. Indeed, the 90-day program –- which works by mixing elements of body weight training, cardio, yoga and martial arts –- has sold more than 3.5 million copies since 2005. And Horton plans to use that opportunity well. "One of the things that's most important to me is making sure more and more people have the information they need to live a long and happy life," he says. "You should train because you want to be happy. It's all about happiness and wellness and being less vulnerable to illness and injury. That's why I do this."
Horton opened up about the past, present and what we can expect from him in the future. Here are snippets from the conversation:
Were you athletic as a kid?
My father was a three-sport captain, and he introduced me to golf, tennis and skiing. I didn't make the tennis team, and I just barely made the football team. I think I was more of a tackling dummy than a player –- my jersey only got dirty during warm-ups prior to the game. I used to roll around in the mud so it looked like I had played.
Fast forward to your 20s and 30s, when you spent time as a retail worker, carpenter, actor and Chippendales strip dancer. How did you transition into training and, ultimately, P90x?
I moved to California in 1980 because I wanted to be an actor. I really went there as a summer vacation, and then September came around and I stayed. I was a trained pantomime -– I was a shy kid who had a tough time communicating, so miming was my way to communicate physically. I'd go down to the Santa Monica Pier and mime for two hours and make $25, and then I'd live on Cheerios and yogurt for three days. I was also a go-go dancer with Chippendales. I earned $33.50 an hour there -– a lot of money for a kid who didn't have a lot of money.
I liked the gym vibe a lot, and at one point, I was working as a runner at 21st Century Fox. My boss said, "Man, you're getting fit." So I started training him, and next thing you know I'm training secretaries and executives on the lot.
My first celebrity client was Tom Petty -– I got him ready for his tour. At one point, my day was pretty interesting. I had Tom, Billy Idol, Annie Lennox, Stephen Stills and Stevie Nicks. So I had all these rockers during the 70s and 80s, and my job was to keep them healthy and fit. I later met Carl Daikeler, the CEO of Beachbody, and did the "Great Body Guaranteed!" routine with him. He said I should make a video of the other program I was doing, and we decided to call it Power 90. Life changed pretty dramatically after that.
Did you ever think P90X would explode the way it has?
Not in a billion years. I lived in the same apartment for 21 and a half years, I was $60,000 in debt, and I had a broken down car. I remember getting a check in the mail for an infomercial I did, and it was for $23.40. Great, I'm going to go buy lunch! And then all of a sudden you get a royalty check and realize you have access to millions of people across the country.
Here it is 10 years later, and we've done P90X and P90X2. We're going to release another one -– and I can't even tell you what it's going to be called -– but we think it's going to be massive. I also have a new book, "The Big Picture," coming out Feb. 8.
You've filmed hundreds of different workouts. What's your absolute favorite?
Chest and Back -– any kind of workout where you're doing constant pull-ups and push-ups, to the point where you just want to hurl.
That and Yoga X, because yoga saved my life, absolutely. It was the most important step in my process of learning about exercise. Yoga is the fountain of youth, there's no question about it. It's a monster. The reason yoga is in there is that it's that thing you're in fear of, to some level, be it patience or range of motion or balance or strength. It's like running on your hands, you know. It's just hard. But the idea here is to keep pushing. Look at P90X -– it forced you to work on your weaknesses, and so many people hit that wall and then said, "OK, I'm out. I'm always going to gravitate toward something easier." But the thing you despise the most is the most important. That's why I started doing Pilates -– I was so horrible at it. And the reason I'm as well-rounded as I am athletically is because I keep doing things I stink at.
You're serving as Honorary Race Marshall at the National Press Club's 5K on Sept. 7. What will you eat for breakfast beforehand?
I'll have my usual steel-cut oatmeal with water, blackberries and blueberries -– no salt, no sugar. And then I'll probably have four or five egg whites scrambled with sautéed onions, peppers and basil -– double the basil -– and I'll throw some slices of avocado on top of that. I'll probably skip the toast. That's pretty much what I have most days, except just the oatmeal, or maybe a shake.
You recently led workouts aboard the Intrepid Sea, Air & Space Museum in New York. Why is working with the military important to you?
I've been on 36 military tours around the world, from Japan to Kosovo, from Germany to the Netherlands. I'm doing four bases in Florida in October. And what do they pay you to do these things? Zero. You do it because it's the right thing to do. If you really want to grow and expand and change things, you make time in your schedule to volunteer. Altruism is really important and, ultimately, 10 times more fun than the rest of the stuff.
How many pull-ups can you do without stopping?
I can do 40. Here's a challenge to anyone out there: We do a fun routine called 30-30. How quickly can you do 30 pull-ups and 30 push-ups? My best is one minute flat.
Related
Before You Go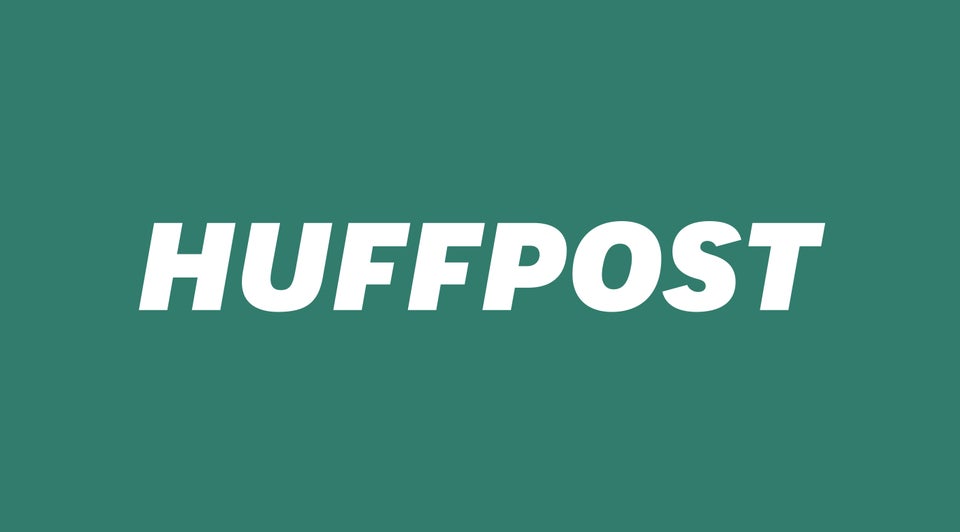 Celebrities Who Love P90X