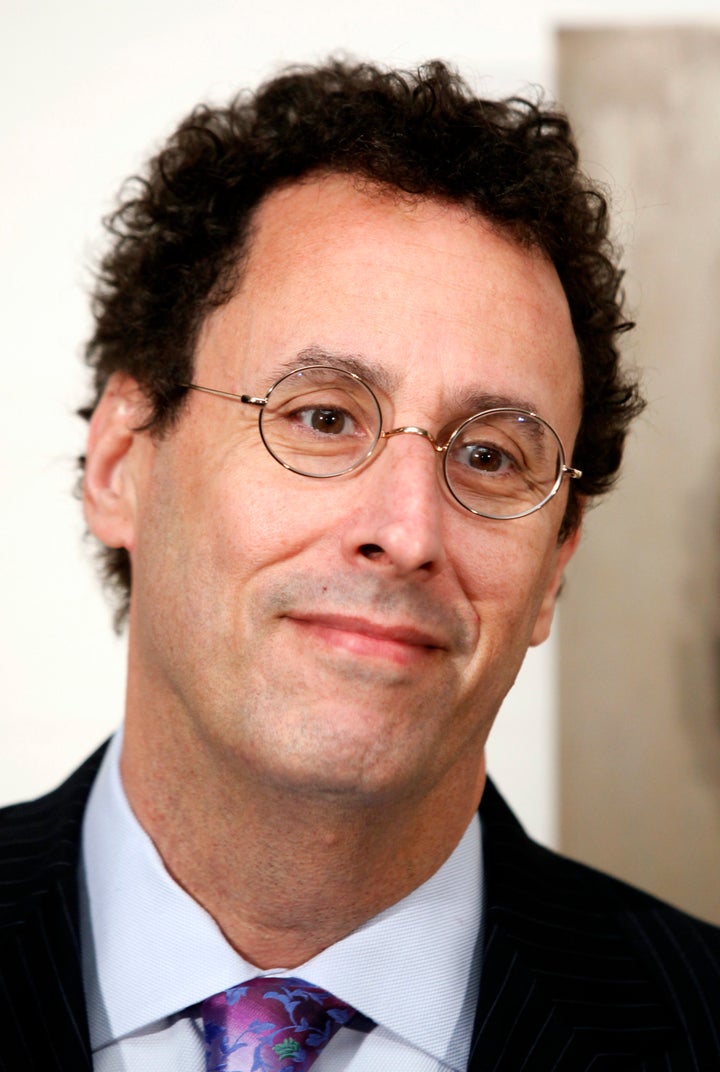 An issue arose last week that has come up before and will again. It is the issue of awarding honorary degrees by institutions of higher learning to individuals for their contributions to society. Questions are often asked concerning the worthiness of the beneficiary of the award, based on other aspects of their lives and/or their comments on controversial matters.
The awardee in this case was Tony Kushner and the institution was John Jay College of Criminal Justice, one of New York City's great institutions of higher learning and a part of the overarching institution of CUNY (the City University of New York) which oversees 23 city colleges. All honorary degrees provided by any of the colleges in the system must be approved by the trustees of the City University of New York. Jeff Wiesenfeld, one of 17 trustees, someone I have known for more than 30 years and who had served in my mayoral administration in the Transportation Department, was one of the trustees voting on whether or not the board would approve John Jay College of Criminal Justice to award an honorary degree to Tony Kushner for his contributions to the arts. Tony is a playwright who wrote the acclaimed Angels in America and was one of a number of proposed awardees to be honored by different colleges within the system.
On May 6th, after interviewing Jeff Wiesenfeld, Jim Dwyer of the New York Times reported that:
Mr. Wiesenfeld is the City University of New York trustee who rose this week at a board meeting to block an honorary degree to the playwright Tony Kushner, declaring him an 'extremist' opponent and critic of Israel. It was a startling development for a board that appeared to be on the verge of rubber-stamping a bundle of honorary degrees proposed by the colleges within the university, including one for Mr. Kushner from the John Jay College of Criminal Justice. Mr. Kushner was not present, and fragments of his views -- which are complicated, passionate, critical -- were balled up into a few pellets by Mr. Wiesenfeld, who gave a 900-word speech that was mostly devoted to other figures who he felt were radically hostile to Israel. He quoted about 75 words that he said showed that Mr. Kushner's thinking was beyond the pale. The trustees pulled the playwright's name from the motion and moved on to wholesale rubber-stamping of the remaining honorary degrees.
What was most surprising was the action of the distinguished Chairman of the Board of Trustees, Benno Schmidt, who after Kushner's name was eliminated from the approved list, moved to table further discussion at that time on the Kushner matter and that vote carried 11 to one. On reading the Times article, I decided that it was inappropriate to deny Kushner an honorary degree. Although, in my judgment, he is hostile to the State of Israel, he was not being honored by John Jay College for his views on Israel, but rather for his contributions to the arts. There are those who say that his political views should be a consideration.
It is not an easy issue. What if Adolf Hitler were alive and being honored for his paintings or architectural views on redesigning Berlin? Should the fact that he was a mass murderer and dedicated to the total destruction of Jews be factors in denying him recognition? Obviously, yes, and I would object to his receiving an award from John Jay College. What if Richard Wagner, one of the world's greatest composers, were receiving an award for his contributions to music, he having been a vicious anti-Semite? Similarly, Francois-Marie Arouet, known as Voltaire, was one of the world's seminal thinkers who will always be remembered for the statement attributed to him, "I disapprove of what you say, but I will defend to the death your right to say it." Regrettably, he too was a rabid anti-Semite. What if Voltaire were given an award for his contributions to literature and philosophy? Finally, what about David Duke, who hated blacks and Jews? What if he were being offered an award for community service?
Where is the line to be drawn? I think one has to focus on what the honor is for, and to determine whether that, or something else, has dominated the awardee's life. In effect, what will his/her obituary emphasize?
I don't think anyone can say, in the case of composer Richard Wagner, Voltaire or Kushner, that hatred of others was a major part of his life, and I doubt many would object to their receiving honorary degrees. Need I discuss Hitler or David Duke? I think not.
But it is not always so simple. I would not be silent if Jane Fonda, a.k.a. Hanoi Jane, were offered an award for her acting career. For me, her life will always be dominated by her perceived treasonous activities in denouncing the U.S. during the Vietnam War in favor of the North Vietnamese and going to North Vietnam to do so.
In short, life is not a piece of cloth easily cut into squares. There are nuances that require some careful weighing of the pros and cons of giving an award to a controversial person.
Chairman Benno Schmidt has called a special meeting of the Executive Board of CUNY's Trustees Board for 6 p.m. tonight. I have no doubt that meeting will reverse the earlier action and award Kushner his honorary degree. My letter to the Board protesting its original decision follows.
May 5, 2011
Benno Schmidt, B.A., J.D.
Chairman
Board of Trustees of the City University of New York
535 East 80th Street
New York, NY 10075

Dear Mr. Schmidt:

I read with considerable distress the New York Times article of May 4 reporting that "the trustees of the City University of New York have voted to shelve an honorary degree that one of its campuses, John Jay College, planned to award to Tony Kushner." The reason given is that Mr. Kushner "had disparaged the State of Israel in past comments, a characterization that the writer attacked."

The action resulted from the opposition to the award offered by trustee Jeff Wiesenfeld.

I can't think of a dumber academic action. What does Kushner receiving an award have to do with criticism of the State of Israel? I am a well-known supporter of that nation. What if I were denied an honorary degree because of my strong support for that state? That would make as much sense as denying Mr. Kushner a degree.

Mr. Wiesenfeld and the trustees who followed his request should immediately reverse their action and urge Mr. Kushner to forgive them. I consider Mr. Wiesenfeld's action so outrageous as to be an abuse of power on his part requiring his resignation or removal from the Board of Trustees.

All the best.
Sincerely,
Edward I. Koch
REAL LIFE. REAL NEWS. REAL VOICES.
Help us tell more of the stories that matter from voices that too often remain unheard.