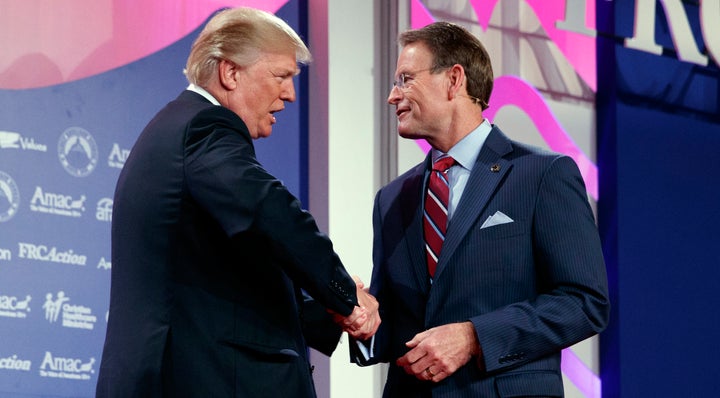 An evangelical pastor's passionate defense of President Donald Trump's immigration policies is getting pushback from other Christians. 
Tony Perkins, president of the conservative nonprofit Family Research Council and a longtime Trump ally, said Monday on CNN that although the Bible calls Christians to care for the poor and immigrant, this divine directive has limits. 
"Scripture does speak to the poor, it does speak to the immigrant, but it also speaks to the rule of law," Perkins told CNN's Christiane Amanpour. "In fact, in almost every instance you read in the Old Testament about taking in the poor, immigrant and stranger, it is then that they have an obligation to operate by your customs and laws. It's the assimilation, it's the rule of law."
Amanpour had asked Perkins to respond to an interview she had on Friday with the Rev. William J. Barber II, a progressive Christian pastor and civil rights advocate who has been highly critical of Trump's hard stance on immigration. In that interview, Barber said that he believed caring for the impoverished and immigrants is a key biblical command. 
"If you cut out all the scriptures in the Bible that talk about how you should treat the poor and the immigrant, the Bible would fall apart," Barber said.
Perkins, on the other hand, said he thinks Christians like Barber "fail to see the rule of law and how the two go together."
He defended the Trump administration's track record on immigration, saying that he thinks the president is "doing the right thing by securing our borders." 
"We have very generous laws here, you just have to do it by the rules, by law," Perkins said. "And I think this president is enforcing the law as the American people elected him to do."
Matthew Soerens, the U.S. director of church mobilization for the evangelical humanitarian organization World Relief, told HuffPost that he believes that the Trump administration's tactics at the border are arguably not respecting the rule of law. 
"It's really important to note that it is legal to request asylum at the U.S. border," Soerens wrote in an email. "In fact, given the tightly restricted nature of our immigration system today, for many of these individuals it is probably the only possibility for them to come lawfully to the U.S."
Not everyone traveling with the caravan will qualify for asylum, Soerens said, but they all "have the right to present their case and be considered."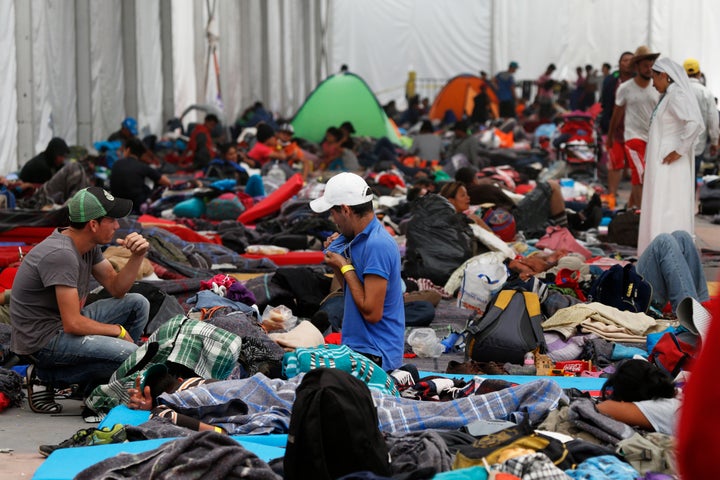 "You don't know who is in this caravan," Perkins said. "There are people that infiltrate that caravan that can come in and do not want to become part of the American family."
Research indicates that rank and file white evangelical Christians generally agree with Trump's hardline stances on immigration. However, evangelical institutions have also spoken out in defense of immigrants and refugees.
Soerens told HuffPost he believes Perkins is right in one sense ― it's true that the Bible teaches that immigrants and native-born Israelites should abide by the same laws. But this instruction also gave foreigners rights, such as protection from unjust labor practices and the right to a day of rest.
The Bible makes it clear that the rule of law is important, Soerens said. He doesn't think most evangelical leaders would urge choosing compassion over the rule of law. Instead, he said, they'd like to see immigration reform that secures America's borders but also offers undocumented immigrants a path to citizenship and makes it easier for people to immigrate legally. 
"Respect for the rule of law and promoting integration for immigrants are not mutually exclusive but rather mutually reinforcing," Soerens wrote in an email.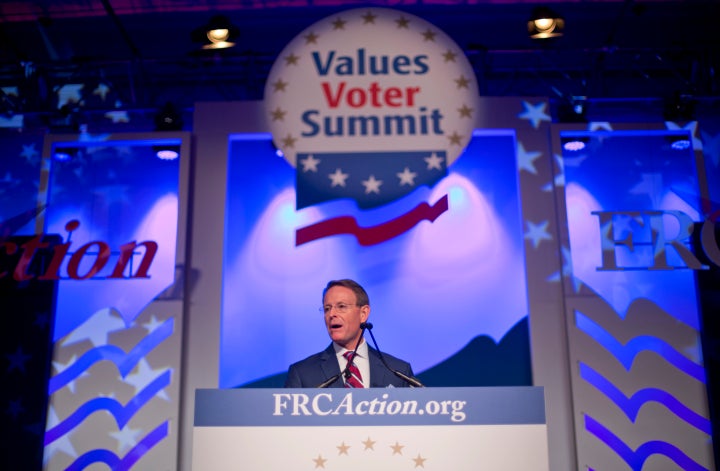 On Monday evening, Barber suggested Perkins was committing "theological malpractice." 
″He never mentions Jesus, admits he's not trying to hold on to the essence of Scripture & refuses to admit that how we treat the poor & stranger is a central theme of the Bible," Barber tweeted. 
Other evangelicals have also spoken up to elevate the Bible's call to care for immigrants. 
Ed Stetzer,  executive director of the Billy Graham Center at Wheaton College, wrote in a Vox op-ed that the Bible repeatedly instructs Christians to welcome and protect foreigners. He believes Trump is trying to take advantage of evangelicals by stoking fears about immigration. 
"Regardless of political affiliation and positions, evangelicals need to see this culture of fear of others for what it is: un-Christian," Stetzer wrote. 
Calling all HuffPost superfans!
Sign up for membership to become a founding member and help shape HuffPost's next chapter
BEFORE YOU GO