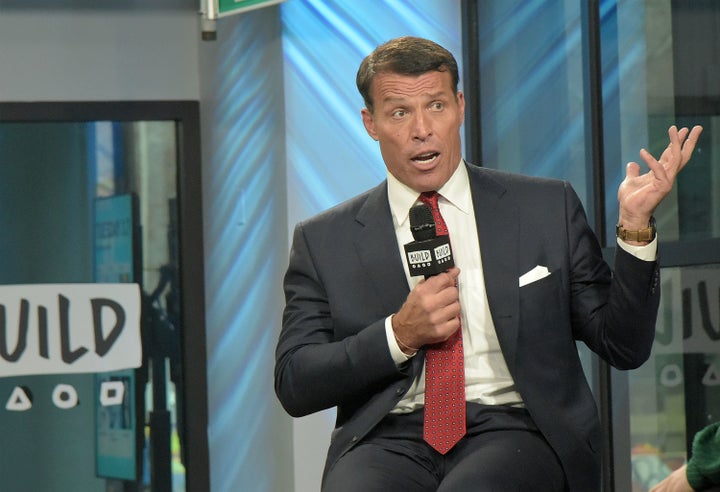 Tony Robbins has apologized after comments he made about the Me Too movement last month recently sparked outrage on social media.
During one of his self-help lectures last month in San Jose, California, Robbins suggested that proponents of the movement to end sexual harassment and assault were failing to take responsibility for their own actions. Tarana Burke, who created the #MeToo hashtag, slammed Robbins in a series of tweets Saturday.
"This moment is so damaging especially with how influential @TonyRobbins is," Burke tweeted. "His misogyny runs deep."
Robbins, a wildly popular motivational speaker, attempted to clarify his comments in a statement Sunday, calling the Me Too movement a "beautiful force for good."
"My comments failed to reflect the respect I have for everything Tarana Burke and the #MeToo movement has achieved," Robbins said in the statement. "I apologize for suggesting anything other than my profound admiration for the #MeToo movement."
"It is clear that I still have much to learn," he added.
A video of Robbins controversial remarks went viral after Burke weighed in on them Saturday. In the video, a woman identified as Nanine McCool is seen confronting Robbins over his stance on the Me Too movement.
"I think you misunderstand the Me Too movement. I think ―" McCool says before Robbins cuts her off.
"I'm not mocking the Me Too movement. I'm mocking victimhood," Robins said. "Look at these people and see what is empowerment. Anger is not empowerment."
"What you're seeing is people making themselves significant by making somebody else wrong," he continued. "And there's nothing wrong with that ― it just won't make you happy. It won't make them better. It won't make you better."
Popular in the Community