MADISON, Wis., March 9 (Reuters) - Almost 2,000 students marched in Madison, Wisconsin on Monday to protest the fatal police shooting of an unarmed biracial teenager, while his family demanded justice and the police chief apologized.
Students crowded into the rotunda of the state Capitol in the morning, chanting and waving signs to protest the death of Tony Robinson, 19, shot on Friday by a white police officer.
Later, Turin Carter, Robinson's uncle, said his family was calling for a thorough investigation, but said family members did not endorse blanket anti-police sentiments.
"We are not proponents of anti-police (attitudes). We don't condone not trusting police. ... We understand that law enforcement is necessary and mandatory and we need to change our mindset about the police," said Turin Carter, Robinson's uncle, in a news conference outside the house where Robinson was shot.
Standing near a memorial of candles and balloons to Robinson, Carter said his family was concerned about "systematic targeting of young black males," in police shootings.
He said it was simplistic to call Robinson African American, saying he had a mixed, complex heritage like many in the United States. He said his nephew's racial ambiguity had been a central issue in his life.
Robinson's death was the latest in a string of police shootings across the country that have intensified concerns of racial bias in law enforcement.
Earlier, around 2,000 mostly teenaged students, including some from Sun Prairie High School, Robinson's alma mater, protested inside the rotunda of the Capitol amid a minimal police presence.
"There is an indifference between people and police. We all need to come together," said Ali Asafford, 15, after leaving class at Madison's East High School.
Marchers chanted "we want justice now," and "black lives matter" as they left the Capitol and marched down State Street, where they lay down in the street, holding signs upward as news helicopters flew overhead.
Officer Matt Kenny, the 12-year police veteran who shot Robinson, is on paid administrative leave while the Wisconsin Department of Justice investigates the shooting. Kenny was involved in fatal shooting in 2007, that was found justified.
Police Chief Michael Koval apologized on Monday after praying with Robinson's grandmother over the weekend and pledging transparency in the investigation of the shooting.
"Reconciliation cannot begin without my stating 'I am sorry,' and I don't think I can say this enough. I am sorry. I hope that, with time, Tony's family and friends can search their hearts to render some measure of forgiveness," Koval wrote in his blog.
Attorney General Brad Schimel on Monday asked the public to be patient with the investigation, saying that his office would not be able to share details with the public since it could taint testimony from witnesses. (Additional reporting and writing by Fiona Ortiz in Chicago; Additional reporting by David Bailey in Minneapolis and Andy Sullivan in Washington, D.C.; Editing by Doina Chiacu, Alan Crosby and David Gregorio)
Before You Go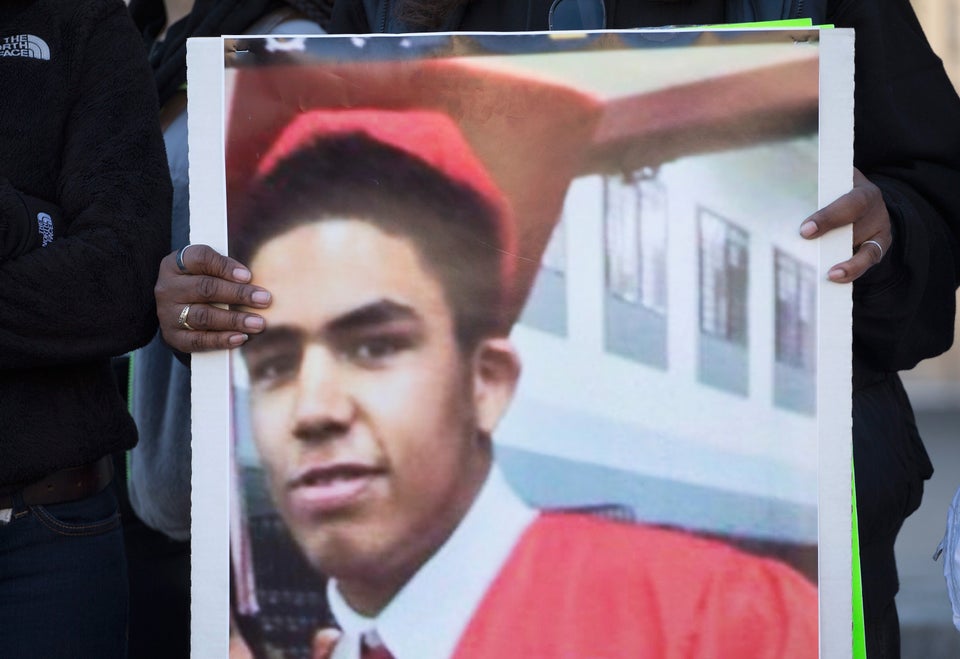 Tony Robinson
Popular in the Community