Tony Romo is not going to win the NFL MVP this season, that much is clear. There are too many other great quarterbacks having monstrous seasons: Aaron Rodgers, Tom Brady and Andrew Luck, to name a few. And his teammate in the Dallas Cowboys backfield, running back DeMarco Murray, is firmly in the conversation as well. But at 34 years young, Romo, fresh off his second serious back surgery, is enjoying the best season of his illustrious (if highly criticized) career, and he has most definitely earned the right to be at least in the conversation about MVPs and elite quarterbacks.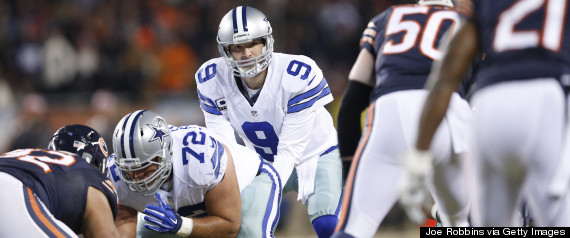 Romo has always been a lightning rod for the media and for fans because of his late-game gaffes, such as ill-timed interceptions or the infamous fumbled snap during a playoff game in Seattle some eight years ago. But the Racine, Wisconsin, product is actually one of the NFL's most impressive success stories. He went undrafted out of little-known Eastern Illinois; he entered the training camp as a fourth-stringer with little chance of making the team. Fast-forward over a decade later: He is a three-time Pro Bowler and one of the longest-tenured quarterbacks in pro football. Perhaps the biggest misconception about Romo, however, is that he loses or fails in the clutch. Granted, he has just a lone playoff win, but he also ranks near the top in game-winning drives since his rookie year, with 27 in total. Moreover, his 23 fourth-quarter comebacks rank 17th ... in league history.
Quarterback, the most important position in sports, brings with it one truly important metric: wins. And Romo has proven this year that he can win. The 10-4 Cowboys boast arguably the best win of the year with a victory in Seattle back in Week 6, and are fresh off a monumental divisional win in Philly -- a virtual play-in game to the postseason. Romo, teeming with confidence, was brilliant during that one, tossing three touchdowns without a turnover. His crucial fourth-quarter touchdown throw to Dez Bryant helped cement the game, and was another reminder of how dynamic he has been with the game in the balance. In fact, during the last two minutes of a half this season -- easily his most prolific as a pro -- Romo is completing 69 percent of his passes to go along with 6 touchdowns and zero picks, good enough for a 119 quarterback rating. All in all, his fourth-quarter QB rating places him fourth, better than "bigger" names like Rodgers, Manning, Luck and Drew Brees.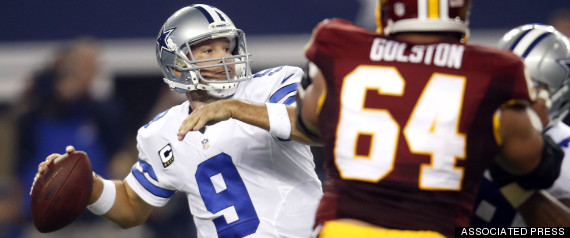 The Cowboys have a mere single playoff win since 1996. The franchise has been mired in mediocrity and disappointing .500 seasons, basically since Troy Aikman was under center. Romo was called upon from a young age to be the savior, a role that was perhaps bestowed upon him unfairly, considering the offensive line and general defensive woes around him. The controversial $108 million contract extension he signed in 2013 certainly brought with it an added dose of pressure from a desperate fan base. And to be sure, he is most definitely not without his faults. But in a sense, Romo's fearlessness and gunslinging attitude fits the mold of Jerry Jones and "America's Team" anyway, does it not?
Regardless, the past is immaterial when it comes to this season for Romo. All in all, he been terrific (28 TDs, 8 interceptions), at times playing through obvious pain, and leading Dallas to a likely NFC East crown and a potentially deep postseason run. And, in a "what have you done for me lately" league, Tony Romo has become an elite quarterback.
Email me at jordan.schultz@huffingtonpost.com or ask me questions about anything sports-related at @Schultz_Report, and follow me on Instagram @Schultz_Report. Also, be sure to catch my NBC Sports Radio show "Kup and Schultz," which airs Sunday mornings from 9 to 12 EST and 12-1 for fantasy football, right here.
Related
Popular in the Community