The Energy Project president and CEO and "Be Excellent at Anything" author took part in a lively discussion on leadership and wisdom, moderated by conference co-host Arianna Huffington and joined by panelists including Whole Foods CEO John Mackey and Senator Claire McCaskill. During the panel, Schwartz posed an important question: How do we apply a "fierce intentionality" to the way we manage our lives?
"That means that when you're working, you're really working; and when you're renewing and refueling, you're really renewing, so that you stop living in this gray zone in between," he said.
Being intentional about the way we use our time, Schwartz argued, will give us the space we need to sometimes stop doing, and to simply reflect and be. And this in turn will boost our creativity -- and help us to be better innovators at work.
Watch the video clip above, and head over to our Third Metric page for more insights from the day's conversations.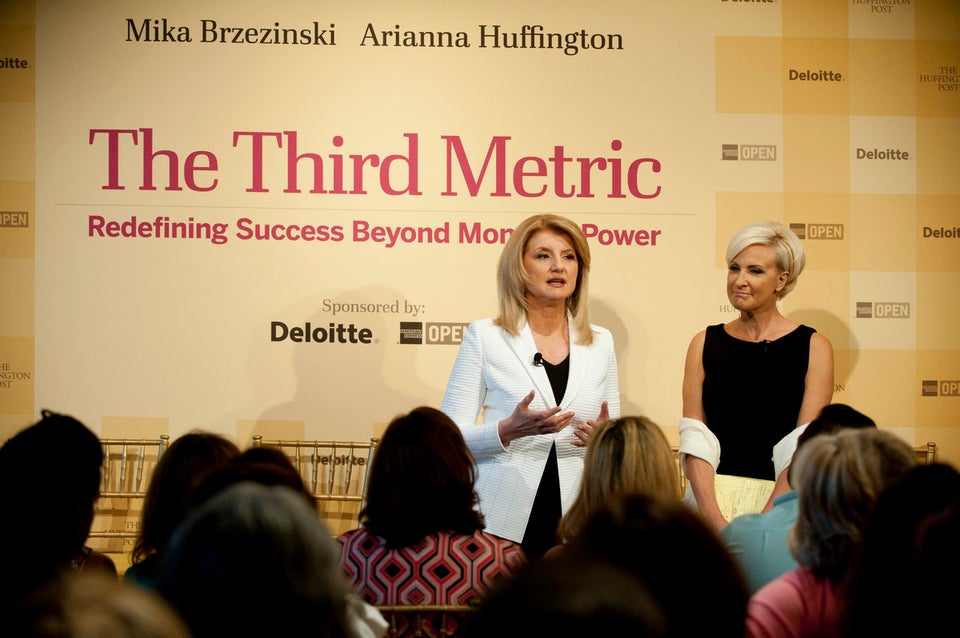 The Third Metric: Redefining Success Beyond Money & Power