The man who co-authored Donald Trump's signature book issued a stern warning about the president's mental health.
He also asked if Trump is "crazy like a fox or just crazy," then answered his own question:
"I think the overwhelming weight of evidence suggests that he's just crazy. And not crazy, causal crazy. I'm talking about crazy ― I'm not a psychiatrist, so I actually can get away with saying this ― but crazy as a personality disorder."
"Simple answer is, he says whatever he thinks serves him," Schwartz said. "And while he's saying it, he does believe it."
"I surely believe that at some point over the next period of time he's going to have to figure out a way to resign," Schwartz told CNN in May.
Before You Go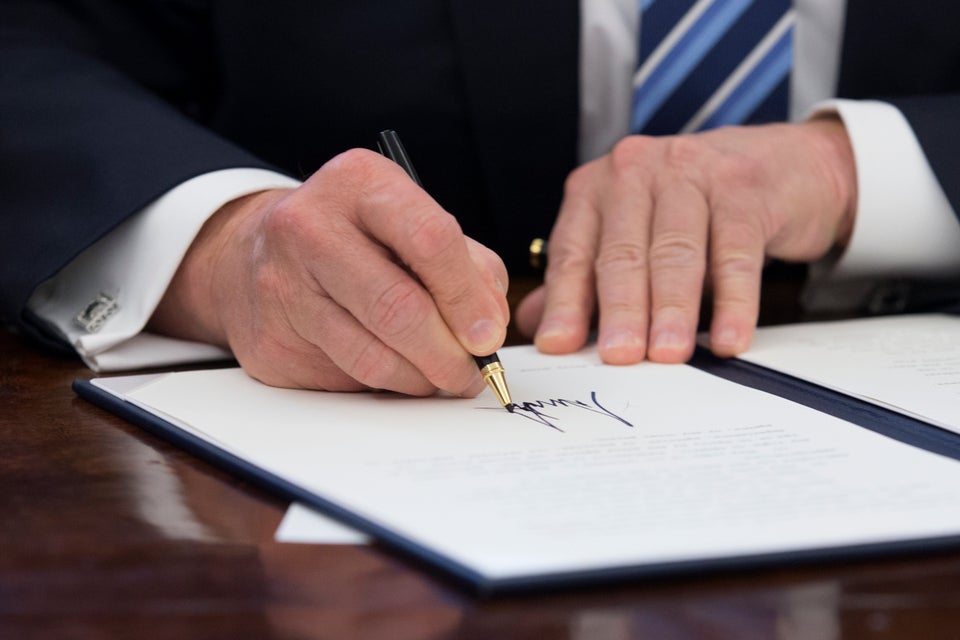 Donald Trump Loves Signing Things
Popular in the Community