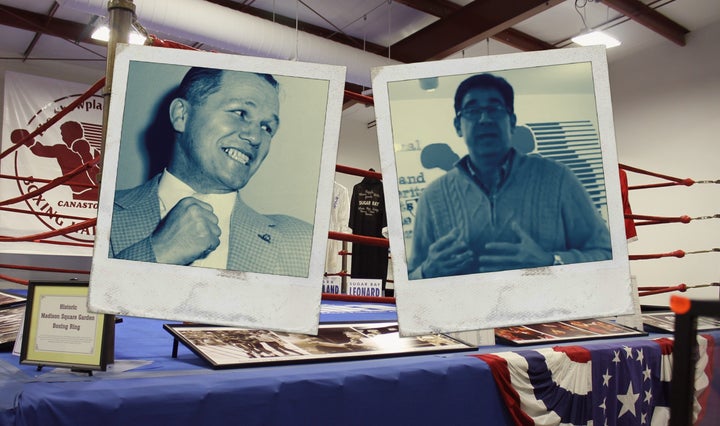 International Boxing Hall of Fame executive director Edward Brophy has become the target of criticism from the family of two-time world middleweight champion Tony Zale, whose championship belts were among six belts stolen during a daring heist at the museum late last year.
"We sent a formal letter," Zale's grandniece and actress Haley Zale told The Huffington Post. "All of us are in agreement in asking for his resignation."
Basilio, who was the world champion in both the welterweight and middleweight divisions, was inducted into the International Boxing Hall of Fame as part of the inaugural class of 1990. Zale joined him the following year, and in 1998 his family loaned two of his championship belts to the hall of fame. The three showcases that housed the belts were the most prominent and the most vulnerable.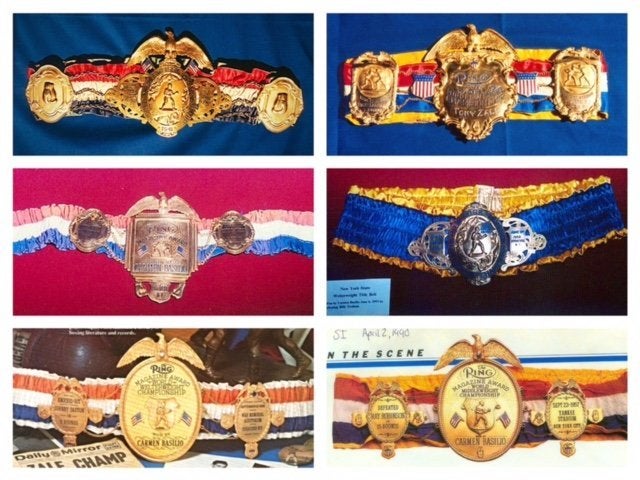 Although the room was locked and protected by an electronic alarm system, the museum did not have other, more sophisticated anti-burglary measures in place, such as surveillance cameras or an on-sight security guard.
The Zale family says Brophy failed to provide adequate security for the boxing memorabilia.
"The Zale family is outraged and devastated by the lack of security measures to protect our property," Tony Zale's nephew, Ted Zale, wrote in a June 12 letter to Brophy that asked him to step down as director.
Brophy said in March that he thought there was ample security at the museum, which is one of the area's major tourist attractions, located alongside the New York State Thruway.
"We never thought anything like that could happen to a hall of fame in our village," Brophy told HuffPost.
Citing a lack of communication with the hall of fame, the Zale family said Brophy has shown "incompetence" in disseminating information about the thefts to the families.
"Jeff Brophy has not returned one phone call to the Zale family," Ted Zale wrote. "There has been minimal and vague email responses … The lack of empathy by you is apparent and unacceptable. You have never apologized or displayed any remorse toward the Zale family."
The Zale family said Brophy has given no indication that he will step down. Brophy did not return calls for comment from HuffPost.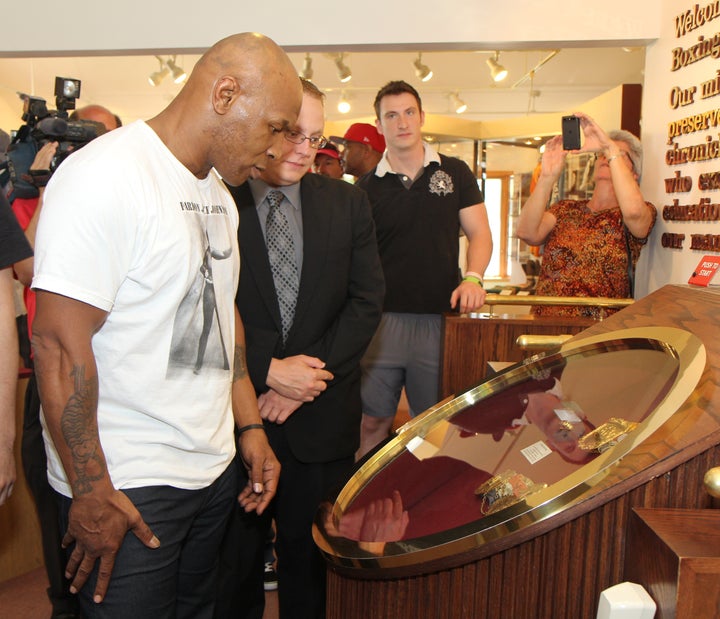 Craig Hamilton, a New York man who is considered the foremost boxing memorabilia dealer in the United States, said the theft of the championship belts is the largest theft of boxing memorabilia in sports history.
"There's no question about it," Hamilton told HuffPost. "There is nothing that compares."
While there is no immediate estimate for the value of the stolen belts, Hamilton said a conservative estimate would be approximately $50,000-75,000 apiece.
"Collectively, I think it's safe to say the belts would be worth at least $300,000," Hamilton told HuffPost. "I don't know of anything in the hall of fame that would have been worth more than those belts."
PHOTO GALLERY
Boxing Hall Of Fame Heist
In a Monday interview with HuffPost, Ted Zale said the International Boxing Hall of Fame has refused to share details of its insurance coverage as it pertains to the stolen belts.
"That was the final straw," Zale said. "All we've wanted to know this entire time is the status of things, and we get no response. We're very frustrated. We have a right to know what's going on. It's like they're trying to sweep it under the rug. We just can't understand it."
Zale and his family have since removed from the museum all of their boxing memorabilia, including the Presidential Citizens Medal that President George H.W. Bush presented to Tony Zale in 1990 — an item that was inexplicably left untouched during the break-in.
The Canastota Police Department did not return a call for comment from HuffPost. In March, Canastota Police Chief James Zophy said investigators suspected the belts were specifically targeted.
"Through the course of our investigation, we have learned that there are other museum burglaries here in the state of New York and in New Jersey, [and] it sounds like there is a potential crime syndicate that's involved," Zophy said.
At least one individual involved in the theft was cut on a shard of glass in the building and left blood evidence behind, but that evidence has apparently failed to produce any leads.
"The DNA came back, [and] unfortunately [there was] no match in the system," Hailey Zale told HuffPost.
Despite the setback, Tony Zale's nephew said he and his family will continue to do everything they can to recover the missing belts.
"We will continue to pursue them," he said. "Tony does not deserve this type of treatment. Those belts are of no significance to anyone other than his family and his fans. This is our heritage."
Anyone with information on this case is asked to contact the Canastota Police Department at 315-697-2240 or the FBI Albany Field Office at 518-465-7551. A $15,000 reward is being offered for information that leads to the return of the belts. Former heavyweight champion Mike Tyson has pledged several autographed items to be included in the award. The hall of fame is also offering a $5,000 reward for information leading to the arrest and conviction of whoever is responsible.
REAL LIFE. REAL NEWS. REAL VOICES.
Help us tell more of the stories that matter from voices that too often remain unheard.
BEFORE YOU GO