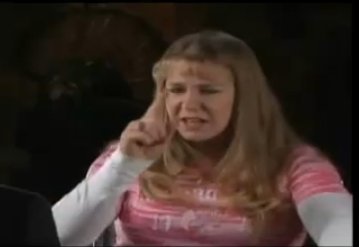 During an interview with HBO's Real Sports with Bryant Gumbel, Tonya Harding verbally slams Barack Obama for using her name to get across a few points.
"Folks said there's no way Obama has a chance unless he goes and kneecaps the person ahead of us, does a Tonya Harding," Obama joked, referring to the female skating champion who conspired to harm a competitor during the 1994 U.S. Figure Skating Championships.

"We decided that's not the kind of campaign we wanted to run," he said.
Watch Harding's reaction below:
See another clip from the interview that features Harding's fishing skills:
Popular in the Community