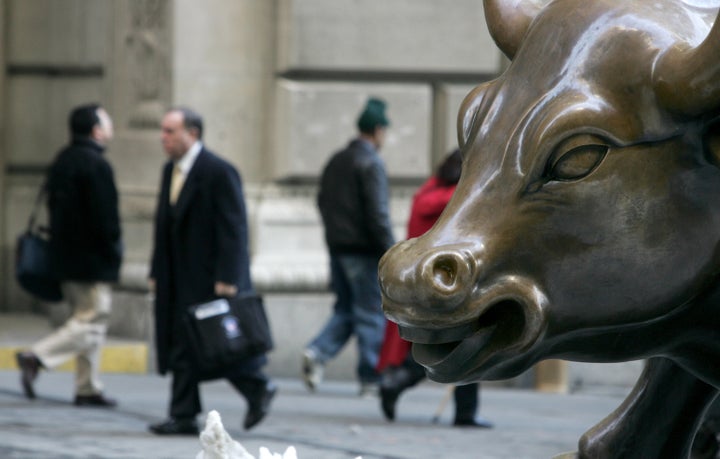 (By Gilbert Kreijger and Huw Jones) THE HAGUE/LONDON - Plans to impose extra safeguards on the world's top banks may be softened, a senior regulator signaled on Wednesday as world leaders gathered in Seoul to keep their regulatory reforms on track.
Shares of Mizuho Financial Group and other Japanese banks surged on Wednesday after a Financial Times report saying they -- and others -- may be exempt from new global rules under consideration that could require a further boost of capital.
The Group of 20 leading economies (G20) summit in Seoul on Thursday and Friday will endorse a set of tough new bank capital rules known as Basel III in what will be a major regulatory milestone in the three-year old financial crisis.
But the leaders had also hoped to approve a package of extra measures for the biggest banks so that taxpayers will not have to be called on again to bail them out in the next crisis.
Disagreements over whether capital surcharges should be included had already pushed back its finalization well into next year but it emerged on Wednesday that key elements may also be watered down so that local supervisors have far more wriggle room in implementing it.
"It is very well possible that countries will have the freedom to not demand extra capital requirements for all systemic banks," said Nout Wellink, head of the Dutch central bank and chairman of the Basel Committee that authored Basel III.
"There will be a complete package. There could be some freedom of choice but I am not yet sure. Some freedom of choice with a minimum package to comply with," he told Dutch members of parliament.
Finance experts were dismayed, saying it risked derailing the broader push by global regulators to crack down on "too big to fail" banks.
"This is something completely new and to some extent a surprise. Banks have been lobbying their countries against higher capital requirements for systemically important institutions," said Harald Benink, professor of finance at Tilburg University in the Netherlands.
The Basel Committee agreed in September that systemically important financial institutions (SIFIs) should have extra "loss absorption capacity" -- whether through capital surcharges or loading up on hybrid bonds like contingent capital (CoCos).
Since then Japan, France and Germany have spoken out against imposing a capital surcharge on their big banks, a move Switzerland, Britain and the United States appear to favor.
Behind the scenes there are been fierce arguments over which of the world's biggest banks should be deemed a SIFI and thus be subject to the extra safeguards.
"We are drawing up a list of systemic banks which will be ready by the end of this year," Wellink said. "In the Basel Committee we are developing a methodology to identify systemic banks. The definitions are based on the size of interconnectedness in the system, multilateral relations and that another bank cannot take over the bank," he said.
Citing people briefed on the agenda for the G20 summit in Seoul, the FT said officials had decided that regulators should focus on big banks with global operations, exempting domestically focused lenders such as those in China and Japan from the stricter regulations.
The G20 will establish two separate lists for big banks, with the first list made up of about 20 global banks whose failure would pose a risk to the global financial system and which should therefore be subject to the most exacting rules, the FT said.
The second list would be of banks that are systemically important within their own economies but pose little risk to the broader financial system, the newspaper said.
"It's very hard to see when a large bank in China or Japan goes into serious trouble that this is not affecting the global financial system. This type of distinction between global and national SIFIs is to some extent artificial," Benink said.
Wellink would only comment that discussions continue but added that many "traditionally run" banks in the Far East already comply with capital levels required under Basel III.
People close to the Financial Stability Board, which the G20 has asked along with the Basel Committee to thrash out extra measures for big banks, said they had not decided which institutions would be classified as SIFIs and that it was "premature" to talk about which banks would be targeted.
They added that additional loss absorbency measures would be applied to all systemically important financial institutions -- whether they were globally interconnected or not -- but that they would apply "initially" to global SIFIs in particular.
"There are no two lists," one official close to the FSB told Reuters in Seoul.
(Additional reporting by Chikafumi Hodo, Noriyuki Hirata and Taiga Uranaka in Tokyo and Rachel Armstrong in Seoul, writing by Huw Jones, editing by Mike Peacock)
REAL LIFE. REAL NEWS. REAL VOICES.
Help us tell more of the stories that matter from voices that too often remain unheard.