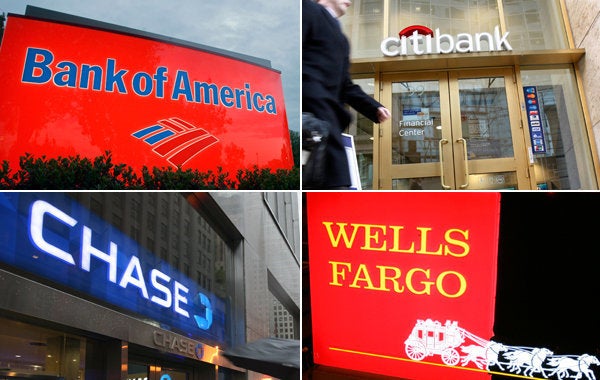 (SEOUL/BRUSSELS By Rachel Armstrong and John O'Donnell) - Steps to avoid "too big to fail" banks from destabilising markets and the world economy will take longer to agree and a common global approach is beyond reach, regulators and central bankers said on Wednesday.
Leaders of the Group of 20 economies (G20) meet in Seoul next month and were hoping to agree a fleshed out package for avoiding another Lehman-style bank failure that nearly brought the world's financial system to its knees.
The aim was to ensure that when another big bank with operations in many countries gets into trouble, a framework is in place that allows it to fail without global disruption or the need for taxpayer money.
The Financial Stability Board is tasked by the G20 to draw up the package of "too big to fail" measures and signalled on Wednesday that next month's summit will be another milestone rather than the end game for this issue.
The FSB will not now present detailed plans on how big banks can be made less risky but instead will make broad recommendations and timelines, its chairman Mario Draghi said.
Draghi ruled out a common G20 approach to so-called systemically important financial institutions (SIFIs), saying on Wednesday: "Parts will differ from country to country."
The FSB is drawing up a menu of options that includes bail-in bonds, contingent capital, capital surcharges and resolution mechanisms but each item is being hotly debated.
France and Germany oppose mandatory capital add-ons.
Some regulators doubt bail-in bonds and contingent capital -- debt that converts into bank capital in times of trouble -- would work or if investors have the appetite for them.
"How can you price these instruments in the market if you don't know how the law treats unsecured creditors to start with?" Draghi told reporters.
The Basel Committee of global banking supervisors and central bankers met in Seoul on Tuesday and said its work on detailing capital surcharges, bail-in bonds and contingent capital would not be completed until the middle of next year.
And there are doubts that effective resolution mechanisms can be created for big cross-border banks which dominate the sector.
"Many changes in national laws would be required because without basic changes in basic laws about insolvency ... it makes it very difficult to have a global resolution regime for these cross boarder institutions," European Central Bank Vice President Vitor Constancio told reporters.
"An attempt is being made of course ... but because the system is very demanding I don't know if it is really possible," Constancio said.
The European Union's executive European Commission published policy ideas for a crisis management framework ahead of legislation next year. They included resolution mechanisms, tougher supervision and making creditors take a hit.
EU Internal Market Commissioner Michel Barnier said he wanted to instill a "culture of prevention".
"I call this the most pressing and important reform we are involved in. Our work is in parallel to international ongoing efforts and work," Barnier told a news conference.
The "polluter" and not the public should pay for future bank rescues, Barnier said.
"The shareholders and creditors will be on the front line and not the taxpayers," Barnier said.
He is already seeking consensus among EU states to set up national resolution funds from levies on banks.
Britain, which has spent billions of pounds shoring up its banking sector in the crisis said it would push ahead with its permanent levy plan and publish draft legislation on Thursday.
"Our aim is to extract the maximum sustainable tax revenues from financial services," British Finance Minister George Osborne told the UK parliament.
(Additional reporting by Marc Jones in Frankfurt; Writing by Huw Jones, editing by Mike Peacock)
REAL LIFE. REAL NEWS. REAL VOICES.
Help us tell more of the stories that matter from voices that too often remain unheard.