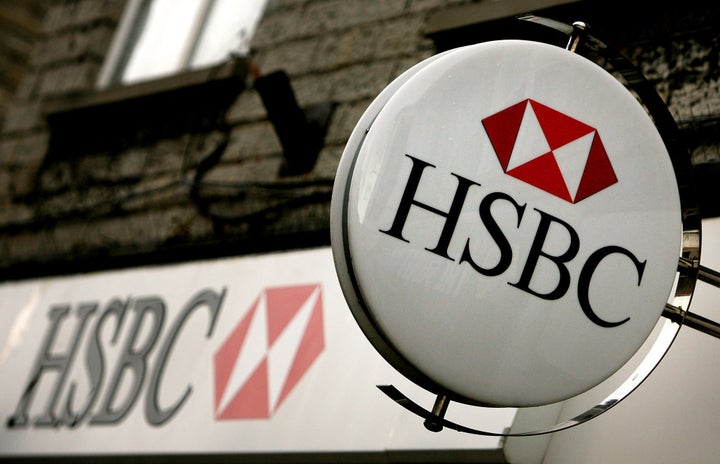 Like most members of Congress, I've traveled to far-flung parts of the earth on congressional delegations -- "CODELs" in the lingo.
Usually our visit to a country begins with a "country brief" by our embassy staff to prepare us for meetings with government officials. Our embassy staff will tell us what officials will likely say to us and what our response should be, and suggest points we should raise. In the developing world, in particular, there are invariably corruption issues of some kind. Corruption is rampant in the developing world, usually among parasitic elites with strong government connections. If any particular government official we meet with isn't involved in the corruption personally, his brother-in-law probably is. Government contracts, of course, are often a complete mess, but much of the corruption is petty. The average Kenyan, for instance, pays 16 bribes a month. Kenya is ranked 139th out of 178 governments in the world in corruption, tied with Azerbaijan and Nepal, which is really pretty clean.
The government officials we lecture about corruption probably feel patronized, but we're a mature democracy with a deeply-rooted rule of law. Because we walk the talk, they should listen when we tell them that corruption causes resentment, undermines any government's legitimacy, and inhibits foreign investment and economic growth. A society's wheels can come off if the same laws do not apply equally to everyone regardless of their position.
Do we really have so much room to talk?
Last week the United States Department of Justice announced with great fanfare a "record" $1.92 billion settlement with HSBC, a British bank with extensive U.S. operations, for laundering billions of dollars for repugnant governments under international sanctions, including state sponsors of terrorism and the genocidal Sudanese regime; other organizations suspected of ties to terrorists; and the Colombian and Mexican drug cartels. "HSBC is being held accountable for stunning failures of oversight," Lanny Breuer, the head of the DOJ's criminal division said in a prepared statement. "The record of dysfunction that prevailed at HSBC for many years was astonishing."
Breuer has acknowledged before that in our system of equal justice under law, some may be more equal than others.
"We are frequently on the receiving end of presentations from defense counsel, CEOs, and economists who argue that the collateral consequences of an indictment would be devastating for their client," Breuer told the New York Bar Association three months ago. "In my conference room over the years, I have heard sober predictions that a company or a bank might fail if we indict, that innocent employees could lose their jobs, that entire industries may be affected, and even that global markets will feel the effects. Sometimes -- though, let me stress, not always -- these presentations are compelling."
While those presentations aren't always compelling, HSBC's presentation about a possible indictment for money laundering apparently was. The DOJ decided against indicting HSBC or HSBC executives, despite clear evidence of crimes, "over concerns that criminal charges could jeopardize one of the world's largest banks and ultimately destabilize the global financial system." Instead, the DOJ settled for about five weeks of HSBC's profits, taken from shareholder funds, and a partial "claw-back" of bonuses from some HSBC executives.
HSBC did say they were sorry for laundering billions of dollars for terrorists, genocidal regimes and drug cartels. "We accept responsibility for our past mistakes," Stuart Gulliver, HSBC's CEO said. "We have said we are profoundly sorry for them, and we do so again." The settlement also "would most likely tarnish the bank's reputation," so maybe HSBC executives will feel embarrassed at holiday parties.
Not everyone agrees that the settlement was tough punishment that fit the crime. Rolling Stone's Matt Taibbi asked "Are you fucking kidding me? That's the punishment?" A New York Times editorial, in more Gray Lady-like language, called the settlement "a dark day for the rule of law." "When prosecutors choose not to prosecute to the full extent of the law in a case as egregious as this," the editorial said, "the law itself is diminished. The deterrence that comes from the threat of criminal prosecution is weakened, if not lost." Even the Economist asked "Has a handful of banks become not too big to fail, but too big to jail?"
So what are government officials in Kenya, Azerbaijan or Nepal going to make of our scolding about the evils of corruption and the importance of the rule of law? Our moral authority may be in doubt, but our advice is sound. Nations really do work better when an impartial rule of law constrains abuses of political or economic power.
Maybe we should take our own advice.