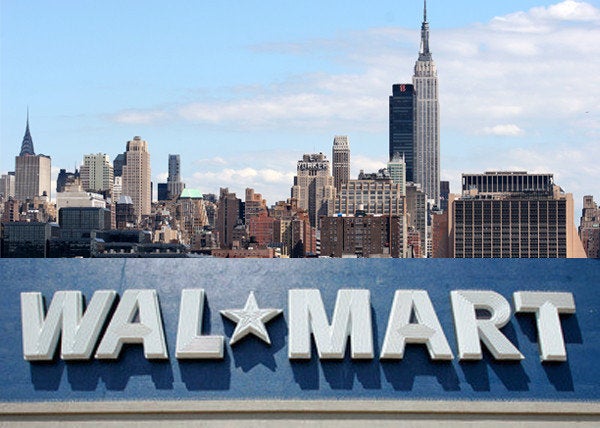 Never underestimate the power of an employee who feels wronged.
One of the striking ideals of the American experiment in democracy is that we should all be equal under the law, whether we are a middle-aged African-American woman struggling to make ends meet or a multi-billion dollar international corporation.
On March 29, that ideal will be on display when the United States Supreme Court hears oral arguments in the case of Dukes v. Walmart. Walmart is of course well known. Dukes is Betty Dukes, a 61-year-old Walmart "greeter" from California who says she has been discriminated against on the basis of her gender.
But the Supreme Court will not be deciding the merits of their discrimination case. What's at stake is the very definition of what a class action can be. And that has everyone from the captains of big business, to the leaders of the U. S. Chamber of Commerce, to civil rights lawyers very interested in the outcome.
Walmart's argument is that lawsuit shouldn't be allowed because a class action that covers so many women, working in different stores, in different states, in different jobs, is just too broad. Lawyers who support the company add that if there is discrimination at a particular store then the women who worked there could come together for a much smaller class action suit.
But lawyers supporting the women say that the only way to fight a corporate giant like Walmart is through strength in numbers. And the reason why the lawsuit includes so many individuals is because Walmart is so big and so many women say they've been denied opportunities just because of their sex.  They say that if the case isn't allowed to proceed, the Supreme Court will be establishing that some businesses are too big to sue.
For most of her years at Walmart,  Betty Dukes told us, she barely made a living wage, requiring her to share a home with her mother. She's an ordained Baptist minister, who often preaches at her local church.   The case, which has been litigated for almost 10 years, has been a strain on Dukes.  But she is the inspiration for the case that has been dubbed "Betty versus Goliath."
The women claim a statistical analysis of Walmart's pay and personnel records proves that women were promoted and paid less at every stage, in every region of the country. They gathered statements from employees  -- including those from women who'd made it into management of the stores.  Among the claims:  One reported that a male manager told her "women should be home barefoot and pregnant and women weren't qualified to be managers because men had an extra rib." another stated that a senior vice president told her that she would not advance because she did not "hunt, fish, or do other typically-male activities" another was told that her male co-worker received a larger raise "because [he] had a family to support."
We wanted to hear Walmart respond directly to these questions, but after weeks of asking them for an on camera interview, they said no. (For me that raises another question, is Walmart too big to talk?)
Betty Dukes' lawyer, Brad Seligman told us, "Walmart's goal is very clear.  They want to make it impossible for any large class action to be brought for the very simple reason that a company this large, a large class action is the only thing that's going to change them.
"So yes Walmart is like a Goliath," Dukes added, "but I do not fear Goliath by any stretch of the imagination." She says she has faith that the justice system in the country will work for women like her. And when the Supreme Court meets to decide her fate, Betty Dukes says she plans to be in attendance.

Dan Rather Reports airs Tuesdays on HDNet at 8 p.m. and 11 p.m. ET. This episode is also available on iTunes.


REAL LIFE. REAL NEWS. REAL VOICES.
Help us tell more of the stories that matter from voices that too often remain unheard.