I did not know Oleg Bryjak or Maria Radner.
These are two of the victims who perished in the recent Germanwings plane crash. They were opera singers doing what we all do -- traveling to or from engagements.
Maria perished along with her baby and husband. Oleg and Maria had just finished performances of Richard Wagner's Siegfried at the Gran Teatre del Liceu in Barcelona. Oleg was 54 and Maria was 34.
My friends and colleagues are trying to absorb this loss which hits so close to home. At any given moment in any day, one of our community is in transit on a plane headed to a rehearsal, engagement or back to home. We take this for granted. We are quite stunned and saddened at the thought that any of our own have perished performing their routine travel.
This tragedy has highlighted how close we all are emotionally even though we are all far apart physically. How lucky I am to be a part of this special community of people in the classical music world. Facebook has one again served as a cathartic mode by which we can share and not feel so isolated. We all realize it could have been any one of us on that plane. I particularly identify with Maria as I traveled with my son quite often. I still have a recurring dream that I am on a crashing plane, but we both always survive. Rationally I do know that flying is the safest form of travel but there have been moments when I was a young mother that I could actually envision running down the aisle right before take off and insisting to be let off the plane.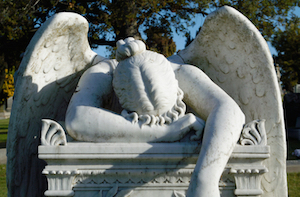 You can listen to Oleg on his website -- his voice preserved forever. He was a powerful baritone who was of Ukranian descent and born in Kazakhstan in the former USSR. He made his home in Düsseldorf where he was a member of the Deutsche Oper am Rhein. He was spoken of as being a very caring person and had an easygoing and calm approach to his work. He sang all over the world in the larger opera houses. (Calm is not always the case in opera.)
According to the Kyiv Post, Bryjak's father was a Ukrainian. In Soviet time, he was sentenced to spend 25 years in the labor camp Gulag as political criminal. Bryjak was born while his father was serving his time. His father encouraged him to go to music school in Karaganda, Russia.
In 1987, Bryjak performed in a premiere showing of Prince Igor opera in Lviv Opera Theater. He had a bass voice, but was re-trained to bass-baritone, according to Yaroslav Zhuravel, the deputy head of Lviv Opera Theater, who remembered Bryjak's performance.
Zhuravel has recalled that after the Lviv premiere, Bryjak spent several years in Lviv, performing in a church choir, but because of a small salary he was forced to move abroad in 1991. Five years later, he joined the Düsseldorf Opera House.
Besides his musician career, Bryjak was the first deacon of Orthodox Church in German city Krefeld. He conducted services in Ukrainian and German languages. In August 2014, he was interviewed by German international broadcaster Deutsche Welle and spoke of his attitude to the war in the east of Ukraine. It was breaking his heart, he said. But as an "international person" who grew up among different nationalities, he was finding it hard to separate Ukraine and Russia, "because many Ukrainians live in Russia and vice versa."
Maria Radner was a Wagnerian mezzo-soprano/contralto. Her career was really growing and I believe she was due to make her debut at the renowned Bayreuth Festival this summer. She had already appeared at the Metropolitan Opera and La Scala and at the prestigious Salzburg Festival.
Here is an excerpt of her performance of Mahler's Symphony No. 3, which has particularly poignant words.
The text:
O Man! Take heed!
What says the deep midnight?
"I slept, I slept --,
from a deep dream have I awoken --
the world is deep,
and deeper than the day has thought.
Deep is its pain --,
joy -- deeper still than heartache.
Pain says: Pass away!
But all joy
seeks eternity --,
-- seeks deep, deep eternity!"
We remember them and honor them.
Calling all HuffPost superfans!
Sign up for membership to become a founding member and help shape HuffPost's next chapter