A woman says she was told her "toned body" was too "intimidating" for other gym members to handle, but the gym in question contends that's not exactly true.
Tiffany Austin told KTVU that she was working out at a Planet Fitness Gym in Richmond, Calif. on Monday when an employee approached her.
According to Austin, the staff member told her "excuse me we've had some complaints you're intimidating people with your toned body. So can you put on a shirt?"
Austin agreed, but as the first staff member went to go get her a free shirt, another staff member again told her that her body was too fit to be shown. It was at that point that Austin said she asked for a refund for her gym membership and bolted.
But Planet Fitness says the issue was not with Austin's body, but with her outfit, which can be seen in the video above.
"At Planet Fitness, we are committed to providing a comfortable and welcoming environment for all of our members," Planet Fitness spokesperson McCall Gosselin wrote in an email to The Huffington Post. "As such, Planet Fitness clubs have a dress code policy that is enforced at the staff's discretion."
The statement continued, "In this particular instance, club staff received complaints from several members about Ms. Austin's attire. As a result, a staff member informed her of the dress code policy and also offered to provide her with a free t-shirt to complete her workout. Planet Fitness' dress code policy is based solely on attire and not physique, as members of all shapes and sizes are welcome in our clubs."
Gawker's Hamilton Nolan points out in his article "Burn Planet Fitness To The Ground" that Planet Fitness has a history of unique and sometimes newsworthy policies:
I would be tempted to dismiss this story as unlikely, if it were not perfectly in line with Planet Fitness's entire corporate mission statement: "No Gymtimidation. No Lunks." This is a gym that specifically bans intense exercise. This is a gym that installs an actual alarm that may be pressed if someone is perceived to be working out too hard. This is a gym that once called the police on a customer who was "grunting" while squatting 500 pounds.

If you squat 500 pounds you may make any god damn sound that you wish.
On its site, Planet Fitness touts its "Jugement (sic) Free Zone" where "members can relax, get in shape, and have fun without being subjected to the hard-core, look-at-me attitude that exists in too many gyms."
The site says Planet Fitness strives to be a place "where everyone feels accepted and respected."
Before You Go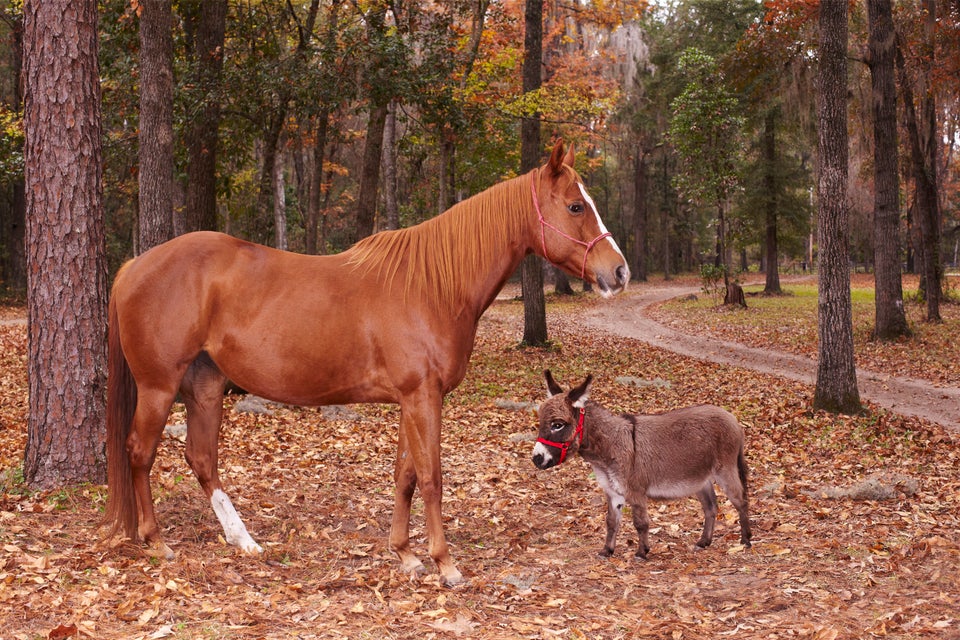 Guinness World Records 2014
Popular in the Community