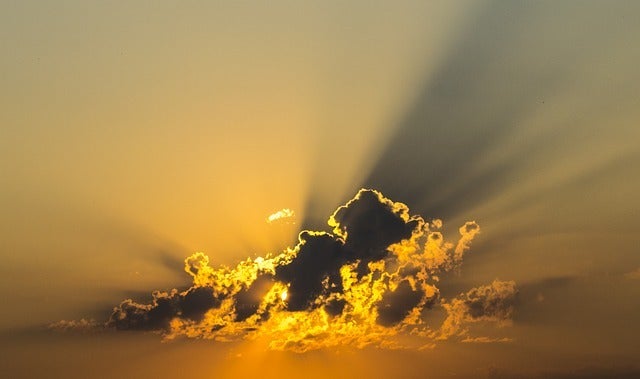 I'm posting this on a Thursday, again. I'm late, I know, but it's for two very good reasons: my Wi-Fi is down at home, and I've received so much good news recently that I'm almost too overwhelmed to write. A lot of my news isn't ready for public consumption, but insanely great things are happening right now. On many fronts. And it's kind of terrifying.
I'm sure for other people who have experienced some kind of personal trauma, being wary of happiness is a familiar phenomenon. As I've outlined a few times in previous posts, I had a really bad time a few years ago. Most of my life was out of my control. My Nanna had just died, my Mum had stage four melanoma, my foster sister had died a few years before, I had to drop out of uni to earn an income for my household and my then long-term boyfriend dumped me. I was surrounded by death, disease, loss, and just general crappiness. At age 20, I had experienced my 'rock bottom'.
That healing process took a lot longer than I realised. Years later, when I realised it was over, I almost had a breakdown because I didn't know how to let myself feel safe again. I was nineteen when the rug was ripped out from under me the first time, and I lost a feeling of security in my life. I was steps away from being left with no immediate family, no money and well, nothing really at all. I had to step up and become a very guarded person in order to stay strong for myself and my Mum. At that time, I was also working with refugees and dealing with detailed and horrifying descriptions of torture and persecution every day, which made me harden myself even more.
So then when life had moved on and I was in a different place, it was really hard to lower those walls again. I had a degree and a great job, a loving and supportive partner, a healthy Mum (she recovered!), and a lot of wonderful opportunities – but I was numb to it. I had forgotten how to let myself really feel, because when everything felt ruined, I'd turned myself off. When it became clear that I needed to re-activate my emotions, it all hit me at once and I started to panic. I felt it all, a kind of delayed reaction to the earlier trauma, and I became terrified of losing everything I'd since gained.
I managed to mostly deal with those feelings, but here I am having a similar experience. Everything is better than I could have ever imagined it could be – so I'm afraid to embrace it. Of course I understand that I am lucky if my life goes on for a very long time, and if it does, I'm likely to experience that kind of pain again – possibly much worse. So now that things have healed in my life, when good things happen… it can be pretty frightening. That understanding of how ephemeral life is both a blessing and a curse.
I know that the good times will end, but so will the bad times. I survived it all last time, and I'm sure I will again. So I'm going to try to enjoy my joy as deeply as I can while it lasts!
This is the 15th in a series of 52 Memoirs I will be posting weekly until April 2018. Look out for new posts every Wednesday!
Related
Popular in the Community