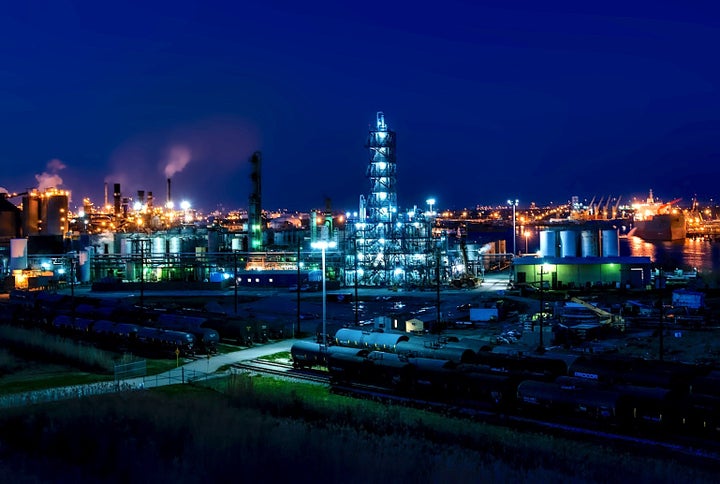 In Port Arthur, Texas, where most residents are black or Hispanic and close to a third live below the poverty line, influence is a difficult thing to come by. It is not the families who live and work in Port Arthur who hold sway over public policy, it seems, but rather the owners of the sprawling refineries and petrochemical plants that loom over the city.
Again and again officials have prioritized the wishes of oil companies over the needs of residents, who must contend with rampant pollution and perilous storms, like Hurricane Harvey, that inundate homes and businesses. While this dynamic is hardly unique to Port Arthur, the city offers a striking example of how too little power can be a dangerous thing.
"Everyone expects to die from cancer around here. Many of my friends today are suffering from cancer, and many have died of cancer," said Hilton Kelley, director of the Community In-Power and Development Association, an environmental group based in Port Arthur. Noting the area's widespread pollution and high cancer rate, he lamented how little officials have done to guard public health. "What I found in this work is that many times local government depends too heavily on those industries, therefore it's difficult to get them to stand with you," he said.
Speaking at an event hosted by the Freedom to Breathe Tour, a cross-country campaign for environmental justice, Kelley said that local leaders have given huge tax breaks to refineries while turning a blind eye to the toxic pollution leaking into the air. While officials have succeeded in drawing oil firms to the area, Port Arthur continues to suffer from high unemployment.
Oil refineries have yet to revive Port Arthur, which hollowed out at the end of the mid-century Texas oil boom. On a walk through the city, Kelley pointed to abandoned buildings and talked about how life used to be. "We had Woolworths. We had JCPenney. That was First National Bank. This building over here was the World Trade Center," he said. "There was a time when you couldn't cross the street here in Port Arthur because of all the business we had downtown."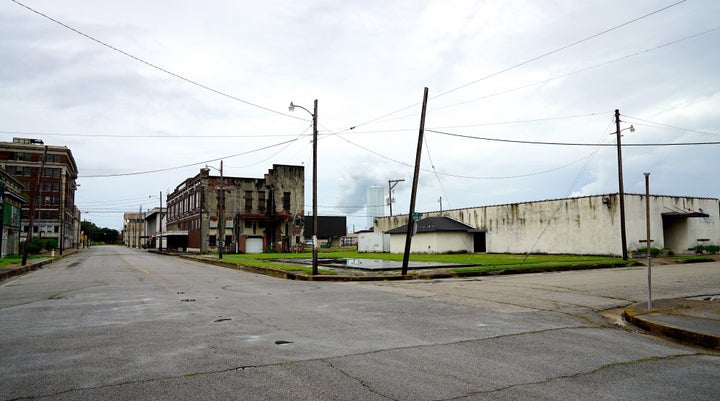 Though the booms and busts of oil firms have crippled the city, policymakers at every level of government remain beholden to fossil fuel companies. Federal officials recently fast-tracked a $4 billion plan to guard petrochemical facilities against future floods, raising levees around Port Arthur. The proposal originally called for protecting a larger stretch of the coastline, but it was pared down to cover oil refineries specifically.
The narrow focus on petrochemical plants is significant given the area's long history of flooding, a problem that has plagued residents. A reportcommissioned by Port Arthur found the city has become "an evacuating community," where families must flee town "several times a year with high uncertainty as to what they may return to — if they can return at all." As temperatures rise, residents can expect to see more severe storms and more flooding.
"We are constantly preparing for a hurricane," Kelley said, adding that his house was severely damaged by Hurricane Harvey. "We're still without a home right now because there is so much work to do on our home." Nearly a third of Texas Gulf Coast residents say they haven't recovered from the storm, though, notably, the number is markedly larger among people of color.
"Historically, it's always been poor people and people of color who have been in areas that are prone to flooding, areas that are adjacent to built environment hazards, such as refineries, petrochemical plants," said Robert Bullard, a professor of urban planning and environmental policy at Texas Southern University in Houston. Black and Hispanic Americans are significantly more likely to live near oil refineries and more likely to be overlooked by the government following a natural disaster. "Some communities don't have the complexion for protection," Bullard said.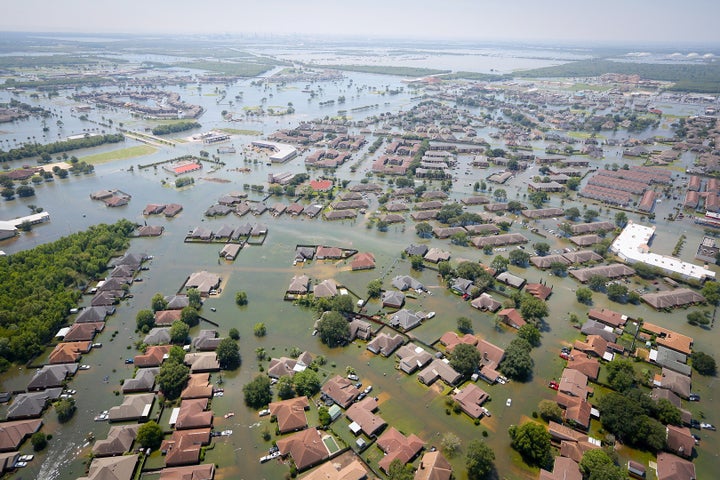 The problem is likely to get worse with climate change, which is raising sea levels. Kelley said rising temperatures are already taking a toll. "Not far from here, on your way to Galveston, there's a route we used to take from Port Arthur through Sabine," he said. "We can no longer take the route anymore because the roads are washed out due to sea-level rise. There was a time the surf sat back a whole football field away from the road. Now, the surf is on the road and the road is gone." For locals, the cause of all that flooding is clear.
"Climate change is really coming about due to the large amount of emissions that these industries are putting into our air," Kelley said. He pointed to the Motiva oil refinery, the largest refinery in the United States. Hurricane Harvey briefly shut down the Motiva facility — one of the rare instances of climate change self correcting — but on most days, its pollution goes unchecked. Advocates say that state and federal officials have done virtually nothing to cap emissions, giving oil firms free rein.
"EPA knows that Texas issues unenforceable permits with illegal loopholes that render useless some of the most basic pollution control requirements of federal and state law," said Gabriel Clark-Leach, attorney for the Environmental Integrity Project, which has brought suit against the EPA. "EPA's unwillingness to object to faulty state permits deprives the public of health protections guaranteed by the law."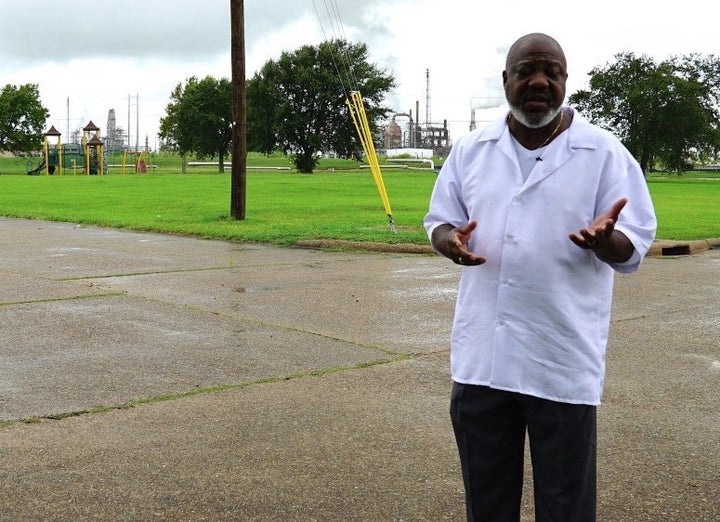 Port Arthur residents aren't just coping with local pollution. The city sits downwind of other coastal refineries. One study found that residents of Port Arthur and nearby Beaumont were several times more likely than residents of similar cities 100 miles away to suffer from heart, lung and other disorders — the likely consequence of unbridled pollution.
Kelley is determined to keep working to clean the air. His efforts thus far have yielded several significant victories. "We got Motiva to put in flare gas recovery units, sulfur recovery units, as well as Valero," he said. He and his fellow residents also persuaded the EPA to use money collected from a fine on Valero to build a new health clinic in the city. The successive wins have helped Kelley remain optimistic about the future.
"There is a new day in Port Arthur, and there is a new generation pushing for change," he said. "It's not a fight that's going to end any time soon. But can you imagine a world without environmental activists pushing for change, how much worse it would be in our air quality and in our water and in our land?" He spoke warmly about the work of local volunteers.
"There's no one person that can do it. There's no two people or one group," he said. "It's everybody working together that gets things done."
Jeremy Deaton writes for Nexus Media, a syndicated newswire covering climate, energy, policy, art and culture. You can follow him @deaton_jeremy. Owen Agnew contributed to this report.
Related
Popular in the Community