How much cleavage is too much cleavage? While some men might argue there's no such thing, Adam Glassman, creative director of O, The Oprah Magazine, says there's a fine line between tasteful and tawdry.
In O magazine's fashion closet, the setting for Glassman's new web series "#Adam Says," he and his co-host Ali Wentworth meet Geordani, a woman who likes to show off her assets. But is she showing too much?
Wentworth doesn't think so. "Honey, if I had your rack I'd be at St. Bart's with a thong," she says.
Geordani has a great figure, but fashion expert Glassman thinks her tiny top is distracting. "I think if you walk into a room and people are looking at your cleavage first and aren't looking at your eyes, that's too much cleavage," he says.
Geordani works as a bartender, where she says her low-cut tops "definitely" get her tips. A little bit of cleavage is fine, Glassman says, but subtle can also be sexy. "You're better off leaving a little imagination," he says.
"Wrap the gift," Wentworth chimes in.
Glassman searches a rack of outfit options for Geordani before settling on a black A-line dress. While this dress has a plunging neckline, Glassman has a secret to keep Geordani's cleavage in check: Chickies Cleavage Covers.
"It's a little bit of a half camisole that you just hook onto your bra," Glassman says. "Sometimes you may want to show them off, and sometimes when you want to be a little more appropriate, you put that on."
Adding a Chickies underneath the dress does the trick. What would have been a revealing look is now completely classy and chic.
"You look hot and appropriate," Glassman tells her. "Totally great."
#Adam Says is a digital series tackling all your biggest fashion questions with O, The Oprah Magazine's Creative Director, Adam Glassman.
Related
Before You Go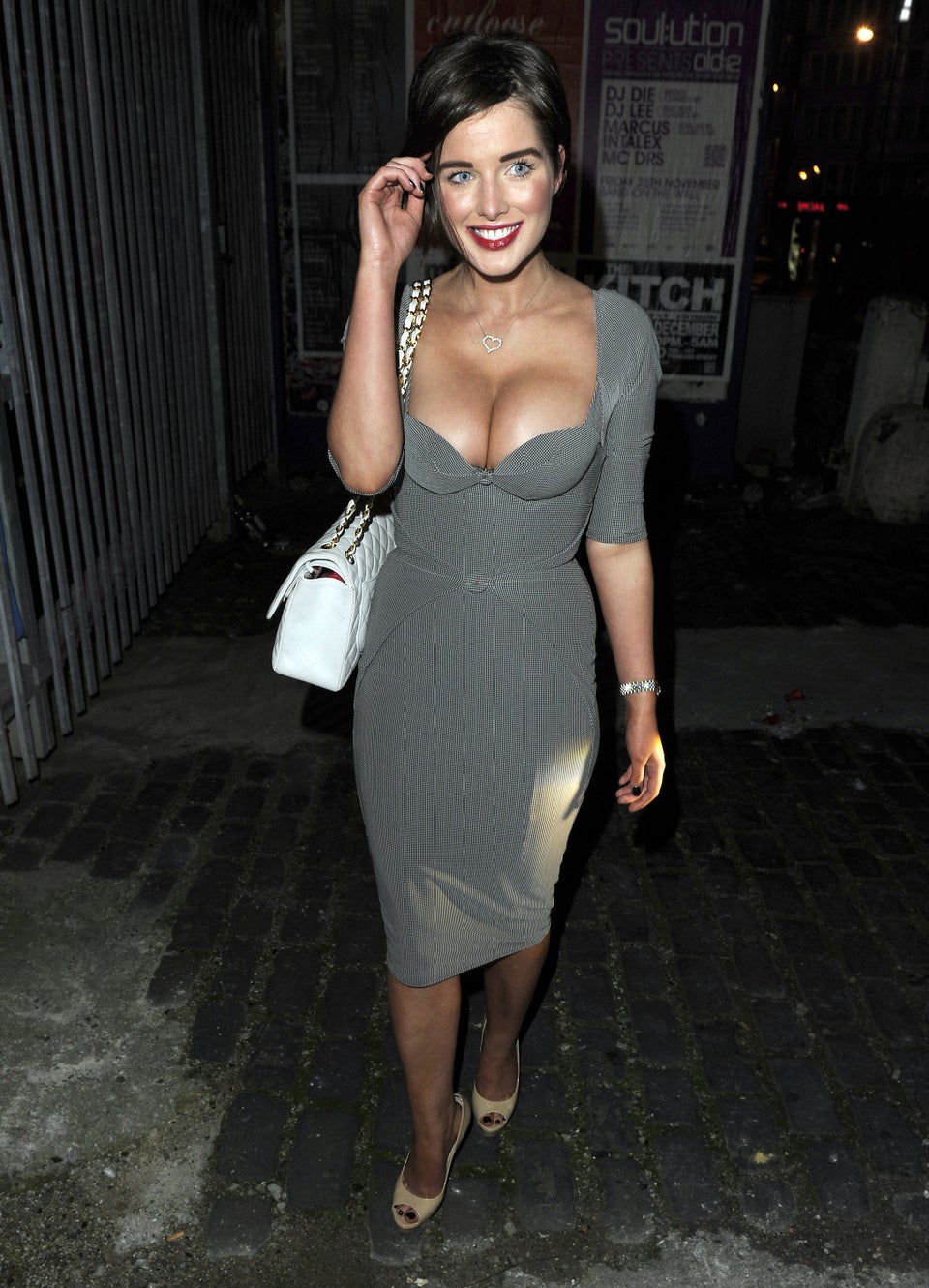 Cleavage-Busting Stars
Popular in the Community